Insurance endorsements you should consider for expensive Christmas presents
By: Renee Sylvestre-Williams on

December 17, 2020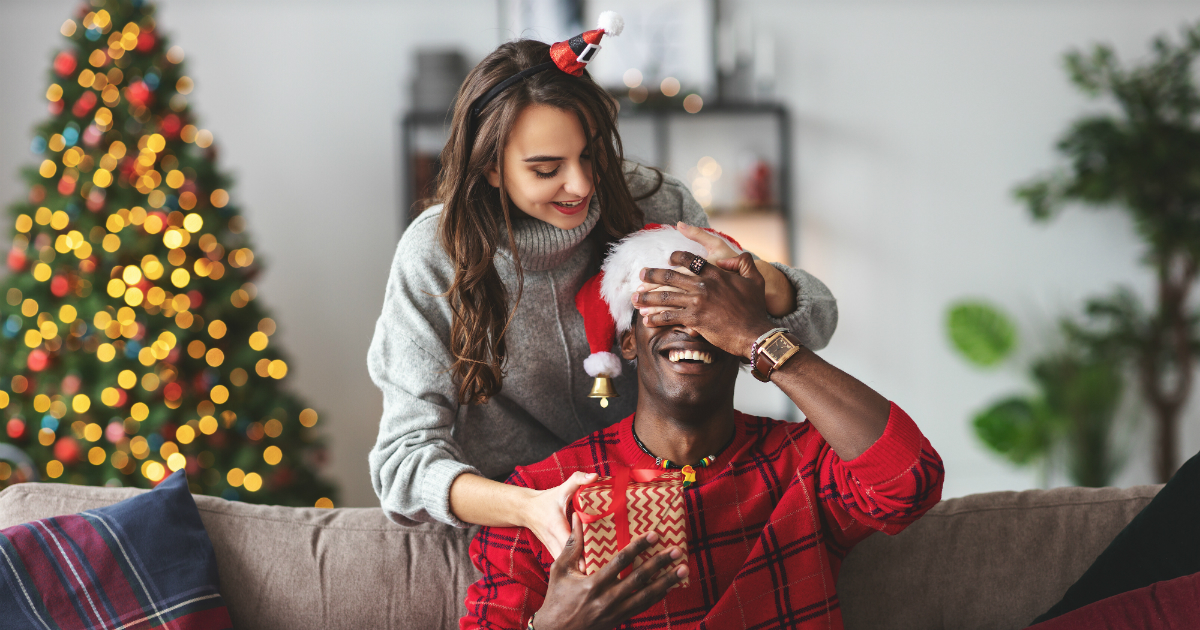 If you're planning on giving or getting an expensive Christmas present this holiday season, such as jewelry, art, or electronics, chances are good you don't want to see it damaged, lost, or stolen.
And while what you keep in your home is generally covered by your home insurance policy, high-value items tend to come with coverage limits. They usually require endorsements, or "add-ons" that increase the coverage available to you for items like engagement rings, paintings, and musical instruments. 
Below we take a look at what insurance endorsements are available for expensive gifts.
Jewelry insurance endorsement
Looking to insure an engagement ring this Christmas? This is something you don't really think about until you lose it. Jewelry, as well as watches and furs, is covered under your homeowner's insurance but only up to a combined amount of up to $6,000 per claim, based on the policy's deductible. If you're giving or receiving jewelry that's valued at more than $6,000, then you should consider purchasing a jewelry endorsement. The premium is typically between 1% and 2% of the value of the item, but can also be affected by whether or not you have a security system installed in your home and what the level of property theft is like in your neighbourhood. 
Insurance companies use your postal code to determine the likelihood of you making a claim. If your neighbourhood is prone to property theft, you may pay a higher premium compared to neighbourhoods with a lower incidence of theft. Conversely, you may get a lower premium if you install a security system that discourages thieves. 
You can also get insurance through a jewelry insurer. This is their speciality so they can accurately appraise your pieces and give you a policy that will protect you from theft or damage. 
Another important thing to note is that jewelry endorsements cover the replacement value of the item. Since jewelry appreciates over time, it's a good idea to get it reappraised every few years to ensure that your insurance covers the current value. 
Art insurance endorsement
Now art isn't just paintings. When it comes to insurance, the term "art" covers a lot, including: 
Drawings 
Photography
Ceramics
China
Vintage memorabilia including sports 
Vintage cars
Musical instruments
Books and manuscripts
Sculptures
Coins and stamps 
Any collection that has value, including toys
Antiques
Again, art can also be covered under your homeowner's insurance but there is a limit to that coverage. Your policy may not cover the full value of the art, or worse, may not cover your items at all if they don't fall under your policy's definition of "art." 
Another reason to consider an art insurance endorsement is that homeowner's insurance may not cover incidents like theft, damage to the piece, breakage due to transit, and incidents that may happen if you lend out your art. 
If your art isn't overly valuable based on the market but would be difficult to replace (e.g. it's a family piece), consider an art rider. This can be added to your homeowner's insurance and extends the coverage limit for your art and can also insure it from theft.
Otherwise, separate art insurance can be useful for family heirlooms that would sell for a significant amount of money. It can also come in handy to cover all the incidents that aren't covered by your homeowners insurance. You can expect, depending on the value of your piece, to pay premiums of 1% to 2% of the value. 
Bicycle insurance endorsement
Bicycles are another high-value item that you'll want coverage for. Bicycle sales skyrocketed in Toronto during 2020. If you've spent good money on a nice bike, you'll want to protect it because theft remains a major problem. Your homeowner's insurance policy generally covers the value of the bike. If you're a professional cyclist or spend a lot of time off-road, a separate bike policy might be a good idea, so that you're covered for roadside assistance, too.
A quick note: this refers to insurance for the bike, not the rider. That said, you should have liability coverage under your homeowners insurance for when you're riding your bike.
If you decide you need more coverage than your home insurance policy allows for, you can buy cycling insurance via third-party providers. The average premium cost is about 5% of the value of the bike but that can increase if you buy a specialized bicycle like a mountain-, off road-, e-bike or competitive-level bike. 
Electronic device insurance
Electronics can be expensive. The iPhone 12 Pro retails for $1,399. And the Samsung Galaxy Ultra 5G costs $1,524.99 — and that's down from its regular price of $1,899. That's most of a month's rent in big cities. So if you're giving electronics as a gift, you want to make sure you have all the instructions, the warranty, a protective case and insurance because you don't want something that costs nearly a month's rent to get lost or damaged. 
If your phone, computer or smartwatch is stolen or damaged, this can be covered by homeowner's insurance but you may have to pay a slightly higher premium depending on the value of your electronics. Cell phone providers also offer warranties that cover the cost of damage or theft. And many credit cards now also offer mobile device insurance when you purchase the phone using your credit card.
Giving and receiving a gift is always a pleasure but if the item is valuable, consider getting a policy or extending your current insurance coverage with an endorsement. Read the fine print to make sure that you're getting the coverage you need — and then enjoy your gift.