Landscaping and home insurance: what's covered?
By: H.G. Watson on

May 19, 2023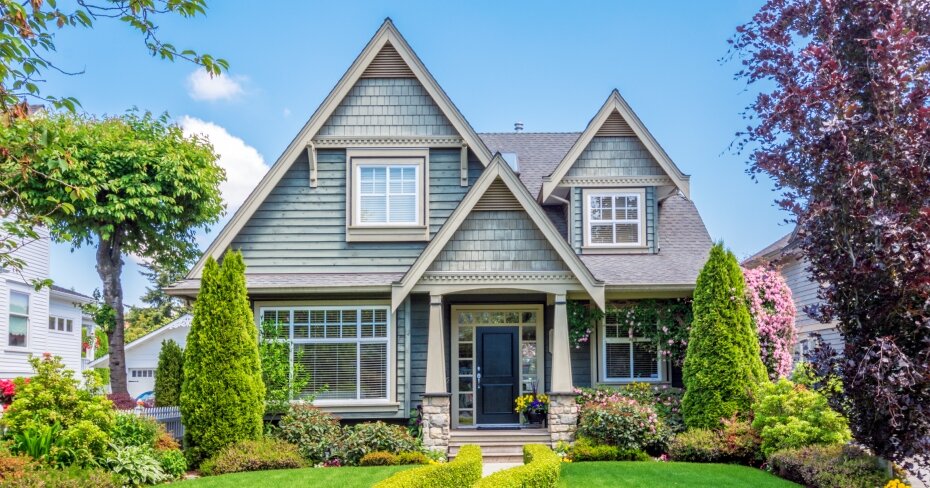 When moving into a new home, one of the first things many homeowners want to improve is the condition of their front and back lawns. It makes perfect sense: Your front garden is the first impression people have of your home. 
But after investing potentially thousands of dollars in new greenery and stonework, what happens if your lawn is impacted by a fire, an out-of-control vehicle, or even theft?  
Fortunately, your home insurance could come to the rescue.  
What does a home insurance policy cover when it comes to landscaping? 
Most insurance companies provide coverage for "detached structures" as part of their standard policy. This will likely include landscaping. 
"Many conventional policies will automatically throw in up to five per cent of whatever the limit of coverage is for your house to then be used for repair or replacement of landscaping that is damaged under certain circumstances," says Stefan Tirschler, product and underwriting manager at Square One Insurance. 
That means that your outdoor plants will be covered in the event of a car driving over them, theft, or fire.  
However, where they won't be covered is in the event of destruction due to weather events. As Tirschler notes, if weather damage was insurable, insurance companies would be paying out for damages to trees and bushes constantly.  
"Sometimes customers are a bit surprised to learn that home insurance doesn't cover ordinary weather damage to outdoor plants and trees," he says.  
Related: Three home insurance endorsements to consider based on where you live 
What if large plants are stolen off your property? 
In the case of plant theft, how you will be compensated depends on whether the plant is in the ground or in a pot on your property.  
Vegetation in the ground is covered by any landscaping or detached structure clauses in your insurance policy. But if someone steals your $700 potted monstera plant off your front porch, that would be covered under personal property.  
Can you increase your coverage to include landscaping? 
Some insurance companies will let you declare how much coverage you need.  
"Not everyone has the same degree of landscaping," notes Tirschler.  
At Square One, for example, customers can opt out if all they have on their property is a bare patch of land — since you probably wouldn't want to pay a higher premium to cover that. However, if you've poured your heart, time, and lots of money into your front garden, then you can choose to increase coverage.  
For other companies, you'd need to reach out and see if you can extend your coverage beyond the minimum percentage that's typically thrown in.  
If increasing your landscaping coverage is of interest, it's best to start by getting a quick home insurance quote and speaking with a broker that can find you the best price for your added protection.     
Do you have to tell your insurance provider if you start landscaping? 
As mentioned, most insurance companies include some coverage for your front lawn or garden regardless of what you've planted. So, you don't have to inform your insurance company if you suddenly develop a green thumb.  
The choice comes down to whether you want to have more coverage depending on the value of the plants you're planting, or any other outdoor improvements you're making.  
Tirschler says, however, to be mindful of how much you are spending on your outdoor space. If you're planting expensive cherry trees or Japanese maples, the cost of replacing them may not be fully covered.  
"If you do make changes to your landscaping and you have increased its value, certainly take a peek at your policy and just reality check yourself," Tirschler says. "If I had to replace all of my trees, shrubs, bushes, and flowers today, is this enough to actually do all of that at once?" 
Save 30% on average on home insurance
Compare quotes from 50+ Canadian providers in 3 minutes.