Listing price strategies to sell your home in today's market
By: Patti Cosgarea on

November 25, 2022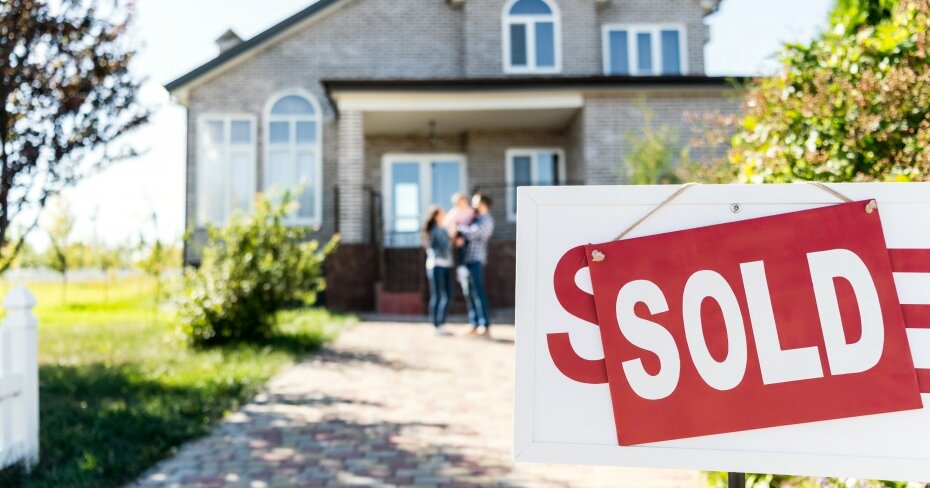 Real estate markets follow seasonal cycles, and the fall and early winter tend to be the slower of the four. For the better part of the last two years, many Canadian housing markets favoured sellers, and low inventory levels made the competition was steep for buyers. In our current fall market, however, many sellers have had to drop their prices as we have moved into a more balanced state, while some markets are favouring buyers.  
That doesn't mean you can't get a great deal whether you're buying, selling, or both, it just means you need to have the right strategy. There are certain steps you can take you to prepare your home to sell quickly, including staging, photography, and of course the most important step: determining the right listing price.   
There are two main strategies sellers use to sell their homes: pricing at market value, or pricing below it. There are, however, a couple of other tricks you can try. 
Listing your home at market value 
Listing your home at market value is the most used strategy by sellers and often the one real estate agents will recommend (depending on the current market and trends).  
An agent will determine your home's market value by evaluating the interior state, exterior, location, and more characteristics, and will compare it to other homes in the area with similar features that have recently sold. These are called comparables, or "comps." Comps can change from week to week in a hot real estate market, but it's best to look at sales from the past 30 days to get the most accurate figures. You can use a real estate website to see comps in your neighbourhood and even get a free online home estimate.  
The sales-to-new-listings ratio (SNLR) is another piece of data real estate agents will look at. This ratio reflects how many new listings have entered the market versus how many have sold in the same period. It helps real estate agents determine if the market is favouring buyers, sellers, or is balanced. In a seller's market, there will be greater demand for properties and because of this, listings prices tend to skew a little higher than market value. In a buyer's market, there's good inventory to choose from and fewer buyers looking. That said, you still want to price your home appropriately. Pricing it too high could scare off potential buyers. 
Pricing your home below market value 
Pricing your home below its market value is a viable tactic when trying to sell your home. This strategy requires the same data as pricing at market value. If the SNLR suggests that it is currently a buyer's market, then it might be a great opportunity to price at or below market value to generate more interest in your property. It may also attract prospective buyers with different budgets. Generally speaking, the lower you list, the bigger the pool of prospective buyers will be.  
If you find yourself in a situation that requires you to sell your home quickly, such as a separation, relocating for a new job, or needing to sell because you already bought a new home, listing below the market value can help speed up the process. 
Sellers love multiple offers, which is when several prospective buyers are interested in the property and put in competing offers. You may receive offers with few or no conditions (such as a home inspection), and the prospective buyers often have an opportunity to outbid each other. If you price your home lower than its market value in a seller's market, this could interest buyers and bring in multiple offers, potentially driving the price up a little.  
Additional tips to consider when selling your house 
There are a few other strategies you can employ when looking to sell that may improve your chances of bringing in more prospective buyers or earning you a little more cash.  
If you have one of the more desirable homes in your neighbourhood, you have the potential to set the benchmark price in your area, meaning your price could be above some of the other homes in the area. You can set the price at what you're looking for, rather than meeting the market value or pricing below, as buyers likely won't come to that price on their own. Consider this strategy if you've recently built a new home, done a large renovation, added square footage to your property, or have features that are unique to your neighbourhood.  
Setting the price of your home is important, too. People are more attracted to numbers that are easy to remember. For example, a price of $555,000 is easy for buyers to wrap their minds around, whereas $555,322 can be confusing and just above someone's maximum budget of, say, $550,000. Avoiding these kinds of busy digits is good practice.  
Making your price searchable online can also help. When looking for a home, online searches tend to vary between "up to" and "below" a certain price. So, if you set your home price at $699,900, you would only be found in an "up to $700,000" search, while putting it at $700,000 would show your home in both search types.  
There's no easy answer to pricing your home, but a trusted real estate agent will be able to provide you with market expertise and help you list your home at the best price. They will help you develop a strategy, market your home, and negotiate any offers you receive.  
Interested in creating content with LowestRates.ca? Reach us at email@lowestrates.ca.