What is a home inspection contingency?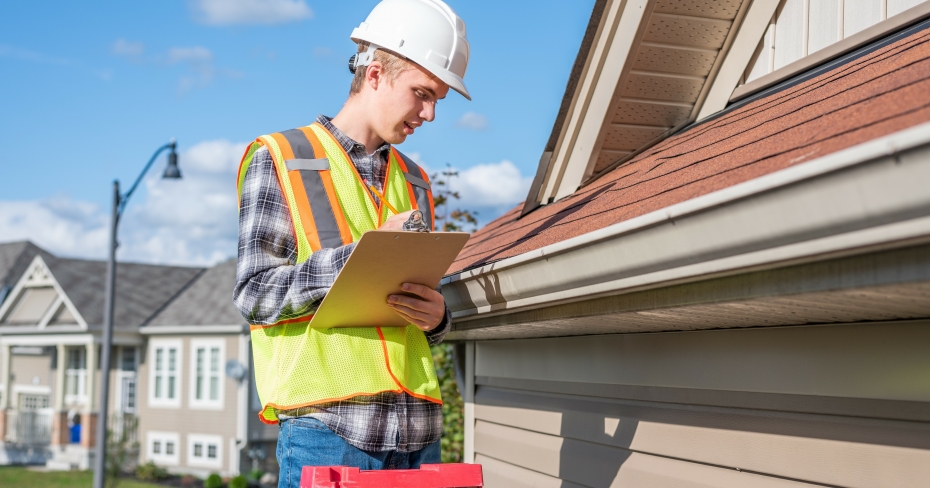 Even with a home inspection contingency clause, buyers have to move quickly. The timeline for a home inspection contingency is usually short — about three to seven business days.
Buying a home is one of most significant purchases you'll make in your lifetime, so how can you ensure you're not putting an offer on a money pit? 
The good news is: when it comes to verifying that a home is in good condition, homebuyers have a few tools at their disposal — one of which is a home inspection contingency. 
What is an inspection contingency? 
This is a clause that homebuyers can put in their real estate contract that makes the offer conditional upon the results of a home inspection that the buyer finds satisfactory. The clause can be added to offers on existing homes and even new builds. 
According to Daniel La Gamba, a founding partner at Toronto-based real estate law firm LD Law, inspection contingencies aren't a standard component of most offers, but he recommends his clients include them, even during bidding wars when conditional offers tend to get overlooked.
"Sometimes when people get emotional and there are 10 other offers, they might put in an offer without any home inspection at all," he says. "You're buying completely blind and hoping nothing's going to show up after you get the keys. A lot of crazy things do happen in this type of market." 
Even with a home inspection contingency clause, buyers have to move quickly. The timeline for a home inspection contingency is usually short — about three to seven business days. If the report reveals that the house is in need of major repairs or upgrades, they can walk away from their offer entirely and receive their deposit back.
But if the issues aren't a total deal-breaker, the buyer can attempt to use the inspection results as a bargaining chip in negotiations, either to get the seller to complete any repairs or upgrades themselves, or to knock down the sale price to account for the extra work the buyer will need to do after moving in. La Gamba says he's seen buyers successfully reduce their offer by $5,000 to $10,000 using the results of a home inspection.
What should I look for in a home inspector?
A home inspection can cost around $500, so it's important to do your research before hiring someone. You should review their qualifications, certifications and training, years of experience and references, and if they're a member of any industry associations, such as the Canadian Association of Home and Property Inspectors.
With Canada's real estate market "going quite bananas," La Gamba says he's seeing more sellers conducting their own home inspection and sharing the results with all prospective buyers to encourage them to make unconditional offers. He encourages buyers to exercise caution in these scenarios. "It depends on the kind of home inspector they've hired — is it a reputable one and can you even rely on it as a purchaser? …There are a lot of risks that go along with that approach." 
In today's red-hot housing market, unconditional offers are becoming the norm. Buyers might feel pressured to agree to the removal of a home inspection contingency from their offer, but shouldn't let competition scare them out of doing their due diligence.
What's included on a house inspection checklist?
During the home inspection, the inspector will review the home's exterior, including the roof, and flashing, chimney, gutters, downspouts, windows and doors, wall surfaces, as well as the house's foundation and grading. Inside the house, they'll inspect the insulation, plumbing, ceilings and walls, windows and doors, electrical, heating and air conditioning, and ventilation. If the house has a wood-burning appliance — like a wood stove or fireplace — you should consider looking for a home inspector who's certified in wood energy technology transfer, and specifically request that they review it. 
However, a home inspection has some limitations. The inspection is purely visual, so your inspector can only tell you about what they're able to see after a walk-through. And if the inspector finds issues beyond the scope of the inspection and recommends calling in an expert — such as low water pressure that might require further investigation by a plumber — La Gamba says the buyer would likely need the seller's permission to come back for an additional visit or get an extension on the contingency window.
While it's not an absolute guarantee of a house in good repair, a home inspection contingency could save you thousands of dollars — and many headaches — in the long run.
About the author

Kelsey Rolfe is a freelance journalist and editor based in Toronto. Her work has appeared in the Globe and Mail, Toronto Star, Maisonneuve Magazine and TVO, among others. She's generally pretty good at budgeting and saving, but can't seem to stop impulse buying books.