Millennials made up half of Canada's first-time home buyers in 2018
By: Lisa Coxon on

October 18, 2018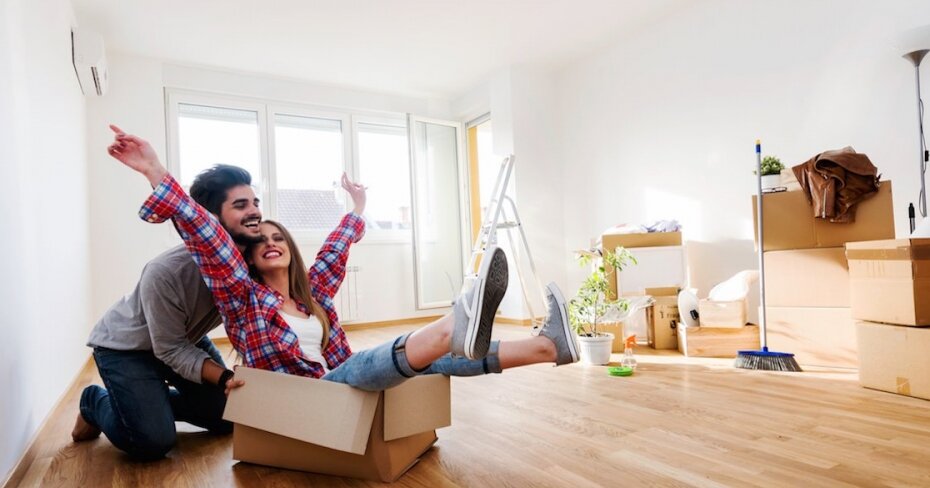 Millennials (those aged 25 to 34 years old) made up half of the country's first-time home buyers this year, according to The Canadian Mortgage and Housing Corporation (CMHC)'s annual Mortgage Consumer Survey results released Thursday.
The CMHC conducted the online survey in April of this year, getting feedback from 4,000 recent mortgage consumers who self-identified as the "prime household decision maker" and who had made a mortgage transaction in the past 12 months. Of those respondents, 68% renewed their mortgage, 15% refinanced one, 9% were first-time buyers and 7% were repeat buyers.
Of those who were first-time buyers, meaning they'd purchased a home with a mortgage within the last 12 months, 49% were millennials and 22% were newcomers to Canada.
The annual survey, which the CMHC has spearheaded for almost two decades, provides a unique look at the behaviours, attitudes, and expectations of Canadians who are taking out a new mortgage, renewing an existing mortgage or refinancing their mortgage altogether. The results also provide a glimpse into consumers' experiences dealing with brokers and lenders, and how they use technology to assist with their mortgage transactions.
40% of first-time buyers were not aware of the latest mortgage qualification rules
For instance, the survey looks at where mortgage consumers do their research. Overwhelmingly, it's done online. In fact, 80% of consumers used an online mortgage calculator or rate comparison site like ours when researching mortgage-related information.
First-time buyers said the main reasons they took out a mortgage was because they wanted to buy their first home, and they felt financially ready. The data collected by the CMHC seems to support that sentiment. The survey found that 80% of first-time home buyers are employed full time.
That said, the survey also revealed that 40% of first-time buyers were not aware of the latest mortgage qualification rules, which includes a "stress test" that was introduced on Jan. 1 of this year (compared to 29% of repeat buyers) and that only 33% of first-time buyers were concerned with qualifying for a mortgage.
Repeat buyers, 31% of which are Gen X (35 to 44 years old), expressed different reasons for why they bought a home again, citing low interest rates and the fact that they had planned the purchase for some time.
Eighty-five percent of first-time buyers said they spent the most they could afford on their home, compared to 68% of repeat buyers.
Before taking out a mortgage, 39% of first-time buyers had rented on their own, 28% had rented with family or friends, and 24% had lived with family.
The CMHC said that, in 2018, most homebuyers obtained a mortgage loan only, meaning they weren't borrowing for a downpayment. Findings revealed that 45% of first-time buyers relied on savings from outside an RRSP as their main down payment source, and 50% of repeat buyers used equity from a previous home as their main source for a down payment. 
For 14% of first-time buyers, their downpayment was a gift from family, compared with 6% of repeat buyers.
Most homebuyers also tended to go with a fixed interest rate, a five-year renewal term and 25-year amortization period.