Renting out the cottage this summer? Consider the insurance implications
By: Subramanian Harikumar on

July 19, 2021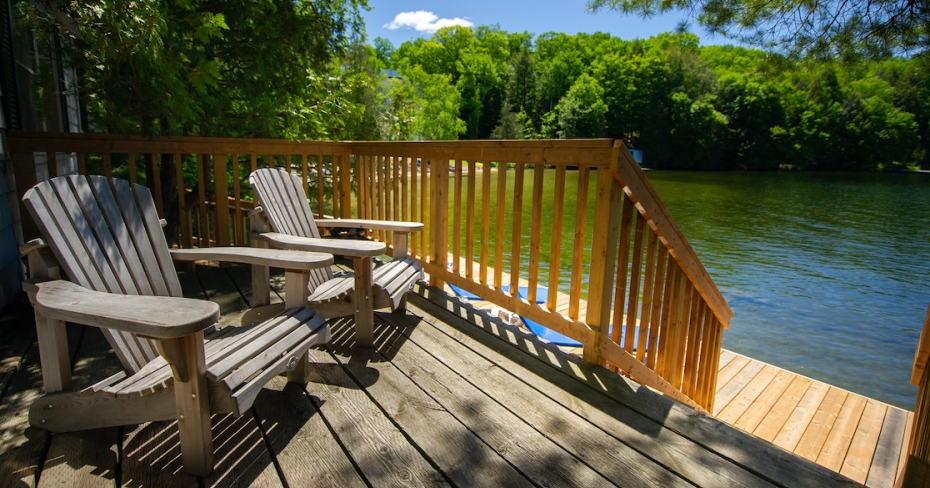 Last year, when COVID-19 first forced us to mask up and practise social distancing, a resounding number of urbanites bought cottages and chalets in remote locations in an attempt to get some solitude. Many first-time cottage buyers learned firsthand the ins and outs of insuring a cottage. 
Fast-forward to summer 2021, with lockdown restrictions lifted, the economy opening up, and vaccinations in full swing, you might be considering renting out your cottage property to earn some extra cash while you're not using it.
But how will your insurance respond?
Before we discuss the impact of vacation rentals on your cottage insurance, it's important to understand how cottage insurance differs from traditional home insurance. 
Less accessibility, part-time occupancy means higher premiums for cottage insurance 
Cottage insurance tends to be costlier than home insurance for a primary residence for several reasons. Most cottages are located in remote areas not easily accessible to firefighters or other emergency responders. That means that in the case of fire, burglary, or other emergencies, the chances of excessive damage increase if the emergency responders can't reach your cottage on time. 
Beyond that, a cottage is likely to be vacant for long periods of time each year (depending on how you use it), which also increases the risk of excessive damage since no one would be around to notice the damage when or soon after it happens. 
In order to qualify for cottage insurance, most insurance providers require you to hold a primary home insurance policy with them first. Unlike the comprehensive coverage you get with home insurance, cottage insurance only comes in the form of a named perils policy. In other words, you have to list the specific perils you'd want coverage for, such as fire, lightning strike, smoke damage, vandalism, and so on to insure your cottage from these unforeseen events. 
However, according to the Insurance Bureau of Canada, perils such as flooding, sewer backup, and earthquake are generally not covered by cottage insurance policies. Again, this has to do with the fact that most cottages are located near bodies of water, so there's an increased risk of flooding, and that cottages are not occupied full-time year-round.
What coverage do I need if I rent out my cottage for the summer?
Whether you plan to rent out your cottage on a short- or long-term basis, you must ensure the safety of your guests. If your cottage is next to a body of water, your guests will probably want to indulge in some fun water sports, which could lead to unforeseen accidents. The liability coverage under your cottage insurance should insure you for any injuries the renters might sustain while staying on your property. If your cottage insurance doesn't provide liability coverage, you should purchase some before renting out the property. Even if you're not planning on renting out the cottage, it's wise to have liability coverage to protect your friends and family in case of accidents while staying at your cottage. 
While cottage insurance covers your belongings on the property, recreational vehicles like ATVs, campers, and snowmobiles may not be part of that coverage. You might have to purchase special coverage to insure your boats and recreational vehicles when renters use them. And this coverage for recreational vehicles is not all that common among major insurance providers.
Renting out your cottage also nullifies your coverage for theft of both your and your renters' belongings. If you're primarily renting out the cottage, consider getting landlord insurance instead of cottage insurance. A landlord insurance policy offers protection from perils like vandalism, theft, fire, smoke, inclement weather, your belongings, and for equipment like snow blowers, lawnmowers and gardening tools. 
Landlord insurance also offers liability coverage in case of accidental injuries to you or your renters on your property. Since landlord insurance is expensive, it's only useful if you plan to rent out your cottage throughout the entire year. For seasonal short-term rentals, you can either talk to your insurance provider about short-term landlord insurance or buy additional liability and recreational vehicle coverage.
How to lower cottage insurance premiums when renting out the property
Apart from the regular safety measures like installing fire alarms, security cameras, burglar alarms, and backup generators, you can mitigate the risk of damages to the property by doing the following:
Keep your boat and other recreational vehicles off-limits from the renters. This way, you can avoid purchasing special vehicle insurance. 
Buy a first-aid kit that renters can use in case of minor injuries. If your property is next to a body of water, install lifebuoy rings to prevent major mishaps. These life-saving installations could reduce your liability in case of an accident with the renters.
If you're planning on renting out your cottage through a home-sharing company like Airbnb, check if they offer insurance that is less expensive compared to other cottage and landlord insurance.  
Shop around online to find the best cottage insurance rates for short-term and long-term rentals.