When buying insurance, should you go with a broker or an agent?
By: Luc Rinaldi on

September 19, 2023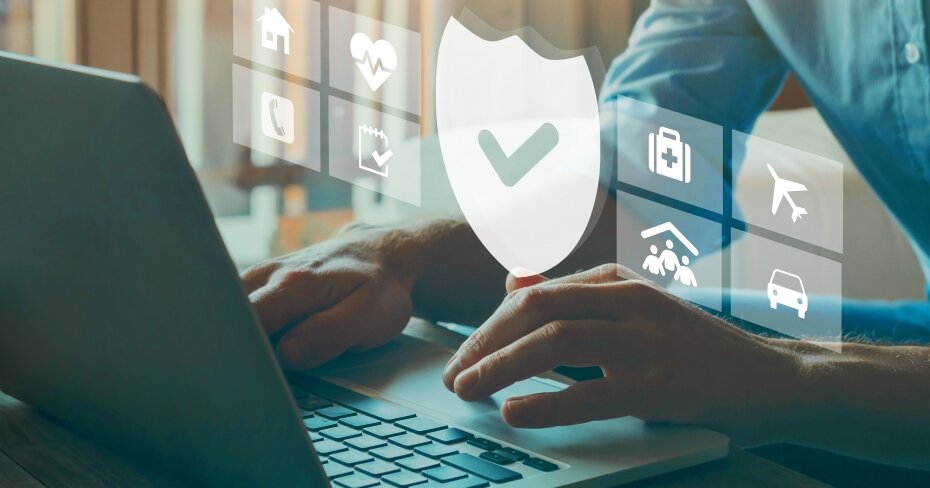 This article has been updated from a previous version. 
Buying insurance coverage in Canada, can be overwhelming, especially if it's your first policy purchase. Whether you're looking for home, auto or life insurance, the multitude of companies and brokerages can leave you wondering how to make the right choice. How do you choose? 
Luckily, the situation isn't as complicated as it seems. The decision boils down to two primary channels: independent insurance brokers and buying direct from insurance agents affiliated with specific companies.
Using an insurance broker
An insurance broker is an independent professional who acts as an intermediary between you, the insurance buyer, and various insurance companies. Brokers are not tied to any one insurance company and are, therefore, able to provide you with a wide range of insurance products from multiple providers. Their primary role is to assess your insurance needs, compare different insurance plans and rates, and offer you impartial recommendations based on your specific requirements. 
Advantages of working with an insurance broker
Extensive choice and unbiased guidance: When you work with a broker, you can leverage the best offer because you have a choice. Brokers can compare plans and rates from different providers, and offer you the best unbiased option. This means they can guide you towards not only the most cost-effective plan, but also one that is   perfectly tailored to your unique needs.  
Access to exclusive discounts: Brokers are easy on the wallet because they can find you discounts that you might not come by on your own. For example, they can help you save on auto insurance by steering you towards options like using winter tires or bundling multiple vehicles on the same policy.  
Comprehensive service and expert advice: Brokers function as one-stop shops for your insurance needs, streamlining the process of purchasing various types of insurance. You'll experience an end-to-end cycle and have the convenience of dealing with a single point of contact instead of engaging with multiple providers on your own.  Brokers can also offer valuable advice on strategic claims management, like when it makes sense to file a claim with your insurance provider, and when it might be more cost-effective to pay out of pocket. If you choose to go ahead with a claim, your broker will handle interactions with the insurance company on your behalf, saving you time and stress. 
Related: Should you notify your home insurance company if you fix the damage yourself? 
Using an insurance agent
Insurance agents — also known as direct writers — represent a specific insurance company and exclusively offer the products from that company. These agents work to understand your insurance needs and provide you with insurance solutions that align with their company's offerings. 
Advantages of working with an insurance agent
Accessibility and convenience: Many insurance agents offer round-the-clock access to their services, making it easy to get insurance beyond regular hours. You'll also be able to get a quote and purchase coverage entirely online. This streamlined option is well-suited for straightforward policies like tenant insurance. 
Specialized product knowledge: Agents work for specific providers, making them experts in providing tailored recommendations based on the company's offerings.
Regulations for insurance brokers and agents
In some provinces, insurance brokers and agents follow the same rules set by a single regulator. In others, like Ontario, agents are regulated by the government through the Financial Services Commission of Ontario (FSCO), while brokers are overseen by a self-regulatory organization called the Registered Insurance Brokers of Ontario (RIBO). 
The bottom line: using online comparison tools 
When it comes to securing insurance coverage, whether through an insurance agent or a broker, the bottom line often boils down to finding the best insurance rates that align with your needs and budget. Start saving today by comparing options from 50+ Canadian providers.  
Read next: Why you should shop your home insurance rate every year 
Save 30% on average on home insurance
Compare quotes from 50+ Canadian providers in 3 minutes.