Does travel insurance cover you in the event of an outbreak like coronavirus?
By: Zandile Chiwanza on

February 7, 2020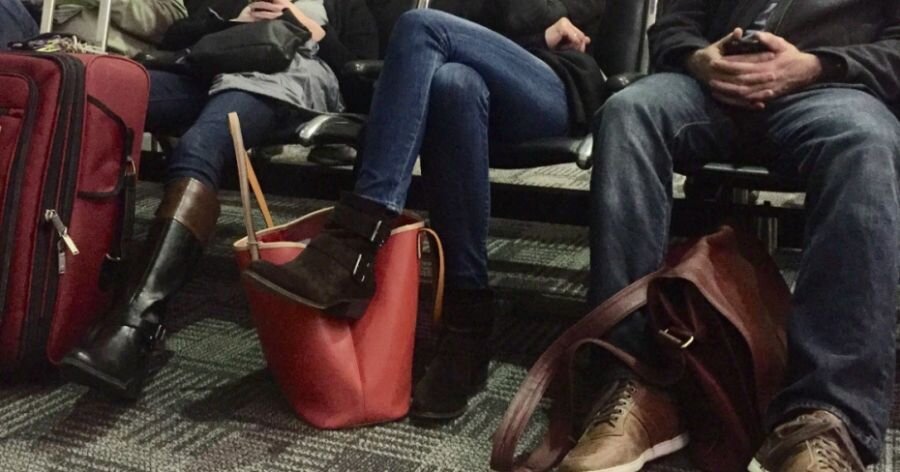 In January 2020, a novel (new) coronavirus (2019-nCoV) was identified as the cause of an outbreak of pneumonia originating in Wuhan, China.  By the end of the month, the World Health Organization (WHO) declared the outbreak to be a Public Health Emergency of International Concern (PHEIC). 
As of today, seven Canadians have tested positive for the coronavirus that has killed more than 600 people. Numerous travellers have cancelled their trips to China, given the safety and security risks.
Whether or not travel insurance will cover disease outbreak is less about the coronavirus itself being covered, as much as it is the conditions surrounding when a person is travelling — in this case, flying to a country for which the Government of Canada has issued a travel advisory.
The federal government issued a level 3 travel warning to avoid "non-essential" travel to all of China and a level 4 warning to "avoid all travel" to Hubei province, including the cities of Wuhan, Huanggang and Ezhou, due to the imposition of heavy travel restrictions in order to limit the spread of the virus.
As long as you purchased your travel insurance that includes trip cancellation coverage prior to the Canadian government issuing an advisory to avoid all travel or avoid non-essential travel to your destination you're covered Jason Nagy, director of operations for CanAm Insurance Services Limited told LowestRates.ca.
Trip cancellation reimburses you for your flight and travel expenses if you have to cancel your trip for a covered reason. When booking your flight, trip cancellation coverage is often offered right away through the airline, but you can also purchase it separately through an insurer. For this type of coverage to benefit you, the travel warning must have been issued after the effective date of your policy and after you paid for your travel arrangements. 
To protect your investment on the travel arrangements Nagy suggests purchasing trip cancellation or interruption insurance as soon as you "book your flight". 
"That way if an advisory against all travel or non-essential travel is issued after you purchase your plan and you decide to cancel your trip you can be reimbursed for all travel expenses covered under your plan."
Unfortunately, many Canadians leave home without travel insurance; 45% mistakenly believe that they'll be covered by their provincial health plan while 25% who do buy travel insurance don't understand it. 
If you've already left Canada for China and are visiting the areas affected by a travel warning, interruption coverage can cover the cost of going home early — as long as it's issued after the start date of your trip.
If you haven't left for China yet, Phil Sylvester, Head of PR and Media Comms at World Nomads explained that there is no coverage if the Canadian Department of Foreign Affairs or Health Canada issues an alert informing Canadians to "avoid all travel" to a location.
"We cannot offer coverage if you are acting against the orders of your government (or any legitimate authority)," Sylvester said. 
"If you intend to go to China you'll still need protection from flight delay, trip cancellation, loss of belongings and medical emergencies that may occur, but any of these things related directly or indirectly to coronavirus will no longer be covered. This is because travel insurance is for unforeseen events – like you can't insure your vehicle after you've crashed it, you can't buy travel insurance after an event becomes "known".
Emergency medical care
On Jan. 29., Air Canada announced it's temporarily suspending all direct flights to Beijing and Shanghai following the federal government's advisory to avoid non-essential travel to mainland China until Feb. 29.
The feds chartered a flight from Wuhan to Canada in response for Canadian citizens looking to return to Canada.
"Your decision to remain depends on the level of that advisory," Nagy said.  "If they're telling you to get out now, our recommendation is to leave."
Your travel insurance will cover emergency medical care received for a coronavirus infection.
That's why opting out of medical insurance can have serious financial consequences if you get sick and you didn't buy travel insurance. 
"Getting sick while outside Canada and being hospitalized or flown home with medical assistance … you can be on the hook for hundreds of thousands of dollars if you didn't buy travel insurance," Ellen Roseman wrote in her monthly column for LowestRates.ca.
Even the government advises all Canadians to purchase health coverage even for just a quick trip to the U.S. because your Canadian insurance will not be valid once you're abroad.
Remember, that if you are sick before your departure, that illness may not be covered by your insurance policy. 
If you develop symptoms associated with a coronavirus before your vacation, it may be wiser to avoid travelling altogether.
Leave it to the experts
You really need to check with your preferred provider about what their policy covers when something like the coronavirus happens.
"Even if everything I've said makes you think there'd be no way your claim would be paid, put a claim in anyway," Sylvester said. "The worst we can say is "no", so please lodge your claim and let us take a look at it and see what's possible. We have people who've been trained for years and work everyday at assessing claims, you are not expected to be able to understand everything that's applicable." 
"If you've been forced to cancel and lost prepaid deposits, your insurer doesn't have that money, the airline and hotel have it," Sylvester added.
"Given the extraordinary circumstances, the airlines and hotels should be making an exception to their rules and making full, 100% refunds. Call them and pressure them to do the right thing. And if the "re-arrangement" they offer isn't suitable to your needs, pressure them for a full refund."
If you're travelling to China in the future, don't panic.
"A claim can only be made to your travel health insurance provider in the event that your dates of travel take place while a travel advisory is in effect," explained Travel Health Insurance Association of Canada (THiA) executive director, Will McAlee.
"For instance, if you have a trip planned to China right now, but it's not for another six months you're going to need to wait until you get much closer to the date before you're eligible to make a travel health insurance claim." 
Travellers are advised to confirm their insurance details before they depart.
THiA recommends that all travellers familiarize themselves with the following key elements of travel health insurance:
Understand your travel insurance policy. Insurance providers have staff available to answer any questions related to policies.
Know your health and consult a health care provider if you have any questions.
Know your trip. How long will you be gone? Are you a snowbird? Will you be travelling many times during the year? Do you plan to scuba dive? Find a policy that is specifically tailored to your trip.
Know your rights. The Bill of Rights and Responsibilities will help provide all travelling Canadians with additional confidence in their travel insurance purchase knowing their company is supporting their rights as a consumer and making them aware of their responsibilities.
Also register with Global Affairs Canada whenever you travel (or live abroad). It's a free service. This allows the Government of Canada to notify you in case of an emergency abroad or a personal emergency at home.
If you're ever concerned about what your policy covers, reach out to your insurance provider for clarification before departing on your trip.