What kind of travel insurance should you get when taking a vacation?
By: Sinead Mulhern on

January 29, 2019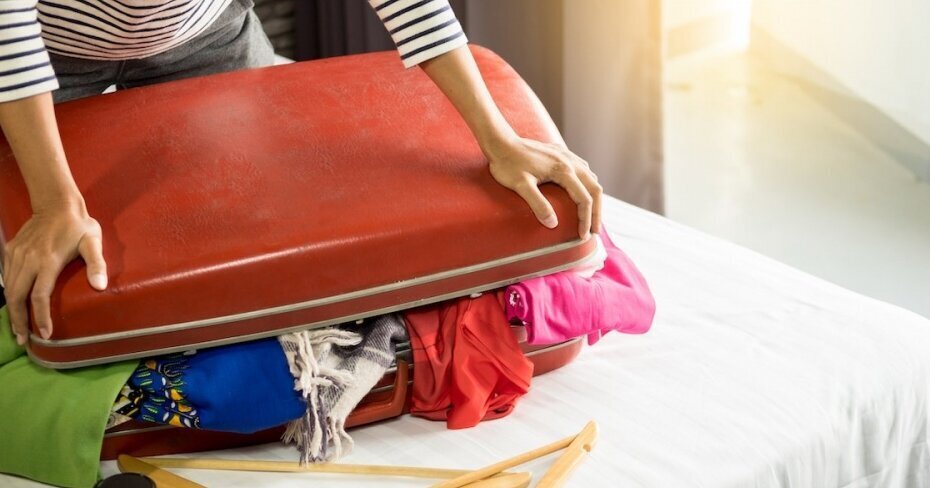 It's travel season. As winter's unkind temperatures take hold, many people are looking towards vacations abroad: a temporary escape, after all, is what makes the year's harshest season tolerable for many Canadians. As we take stock of our shorts, swimsuits and sun lotions for our trips, though, it's essential that one important thing doesn't slip the radar: travel insurance.
There are many types of insurance that a traveller can buy for vacation. Some are essential while others are… not so much. Many travellers are thinking about flights and action-packed tours when they're saving their dollars, but when it comes to budgeting for your trip, travel insurance is one of the most important things on your list of expenses.
"Although you may wrestle with the cost of insurance and how it eats into your travel budget, it's a very important expenditure and it could save you and your life and financial situation should something bad happen," says Nora Dunn, a Canadian financial planner and author of The Professional Hobo, whose travels have taken her to more than 50 countries over the past decade. "Having said that, there are ways to cut down on your insurance expenses because in my opinion, there are expenses you don't need to pay for."
So, what kind of insurance is essential and what isn't? Below, a guide to travel insurance for your upcoming trip.
Trip cancellation
Trip cancellation insurance is your safety net in the event that you have to cancel your travel for the medical emergency of yourself or a family member. When booking your flight, it's often offered right away through the airline (but you can also purchase it separately through an insurer). This type of insurance will cover a traveller for the unused expenses of the trip (think hotels and airfare). Most policies will only cover cancellations that take place prior to takeoff, and not if the trip has to be cut short once you're already abroad (if you find yourself in this second scenario, what you need is trip interruption insurance). It also helps with rebooking later.
"I say unless the cost of your trip is really expensive, it's not worth it," says Dunn. "Unless you're paying for really expensive flights or a super fancy resort retreat vacation that would cause you financial hardship to cancel." If you're looking to keep flight fees low, it's probably fine to decline.
Medical insurance
Opting out of medical insurance can have some serious financial and physical consequences. In fact, even the Government of Canada advises all Canadians to purchase health coverage even for just a quick trip to the U.S. because your Canadian insurance will not be valid once off home soil.
"This is the one that is 100% necessary," says Dunn. "This will cover you if the medical poop hits the fan at any stage along your journey and it's the one that's worth paying for."
Exercise caution when choosing the right plan, though, because simple mistakes could cost you thousands. For example, many medical insurance plans will not cover injuries that occur during  extreme sports like white water rafting, climbing and bungee jumping. If those are on the agenda, check that you're covered. Also, note that pre-existing ailments are likely exempt (oftentimes this includes any conditions dating back two years) so read your policy thoroughly to understand whether you're covered and get additional coverage if need be.
Another important thing to note: if disaster does strike and you require hospitalization, you must call your insurance company immediately. "Otherwise, they may deny your claim," says Dunn. "You have to call them as soon as possible because they may direct you to one hospital over another. There may be one that can do direct pay and another that's not a part of their system that they don't approve of." Take a tip from this well-seasoned traveller and share your policy details with your traveling partner or someone back home, and keep them ready in your wallet just in case. Remember, medical insurance covers hospital stays and treatment but also airlift transport — both of which can get pricey.   
Baggage loss
When packing designer shoes, fancy camera gear or an expensive laptop, it can be tempting to get baggage loss insurance — the thought of these things getting damaged or going missing will make most travellers cringe. Baggage loss insurance may ease travel nerves because if valuables go missing at a hostel or get damaged in transit, folks think that they'll be compensated. But as Dunn advises, be careful with this type of insurance: it could just be an empty promise.
"It's really not worth getting," said Dunn. She lists the complications: travellers need to show evidence of damage, theft or loss through airline or police reports, and then they often have to provide original receipts and photos to prove that they owned the items in the first place and had them in their bag on the trip. For these reasons, says Dunn, this type of insurance has a reputation for being the most difficult to file a claim for. It might not be worth the headache.
Flight delay
Flight delay insurance is something that is often covered by the airline and, in simple terms, usually does not result in big losses if a traveller opts to go without. If a flight is delayed for an extended period of time, this insurance would compensate for meals or a night of accomodation. Before purchasing this one though, make sure that these things wouldn't already be provided by the airline if this situation were to occur.
What about credit card coverage?
Credit cards, especially premium and travel-centric cards, often offer some sort of travel protection but not all of the options listed above. Perks like car rental insurance, baggage and flight delay could all come with a credit card, but health insurance, the most important type of coverage, is less likely to be guaranteed.
While there could be some overlap between the type of coverage that a credit card will offer and the type of coverage that a travel insurance policy will offer, the latter is probably going to be more comprehensive. Plus, most credit cards will be more limited in the period that they'll cover you for — they often offer shorter-term coverage, which may not be enough for the length of your vacation. If, for example, it offers coverage for seven days and you travel for 10, your claim would be denied. 
Mistakes travellers should avoid
Just because you've purchased travel insurance doesn't mean your homework is done. Always read your policy thoroughly and call the insurance company if there's anything you don't understand. "It's going to be soul destroying to do it but read every word of your policy because when something does happen, you need to know what you're covered for and what you need to do," says Dunn.
It's also important to keep track of as many details about your trip as possible: where you're going, what activities you plan on doing, what time of year you'll be there. Make sure you're covered for your specific itinerary and don't forget to read the fine print and know if anything is exempt. Finally, stay organized. Keep all the receipts and documents that may end up being critical to making a claim later on. There's no such thing as being too diligent.
"Insurance is a necessary evil," says Dunn. "You need it when you need it, but insurance companies are designed to resist paying out. Even if you're entitled to your claim, you're almost always going to have to fight it."