The Modern House Hunt: A long search, a dream house, and a dying owner
By: Rebecca Lee on

April 28, 2017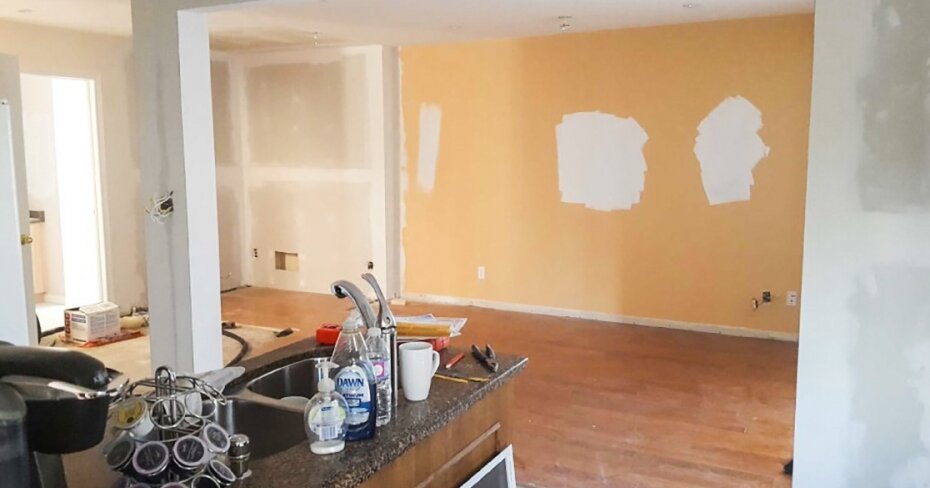 The Modern House Hunt is our five-part series chronicling the realities of buying a home in Canada today. From record prices to frenzied bidding wars, we take a look at stories from the housing trenches.
Before they really sunk themselves into the house hunt — a hunt that would consume their time and emotional energy for one long year — Anna's father issued a warning to the newlywed couple: "You're going to have to look at at least 100 houses before you actually find one".
He was almost right.
It took close to 80 home viewings for Anna and Chris* to realize they didn't need a house that was already perfect; they needed a house they could make perfect.
But what they did not want was a house that came with a kind, old Italian gentleman who was, unfortunately, waiting to die.
That last part, however, was not up for negotiation.
An uncomfortable request
Anna, 27, and Chris, 30, bought their house for $408,000 in April 2016. They searched high and low, from Waterdown to St. Catherines, but settled on a house in the Hamilton area.
"For our first purchase, we wanted our home equity to increase as much as possible," says Anna, commenting on the rising temperature of the Hamilton housing market.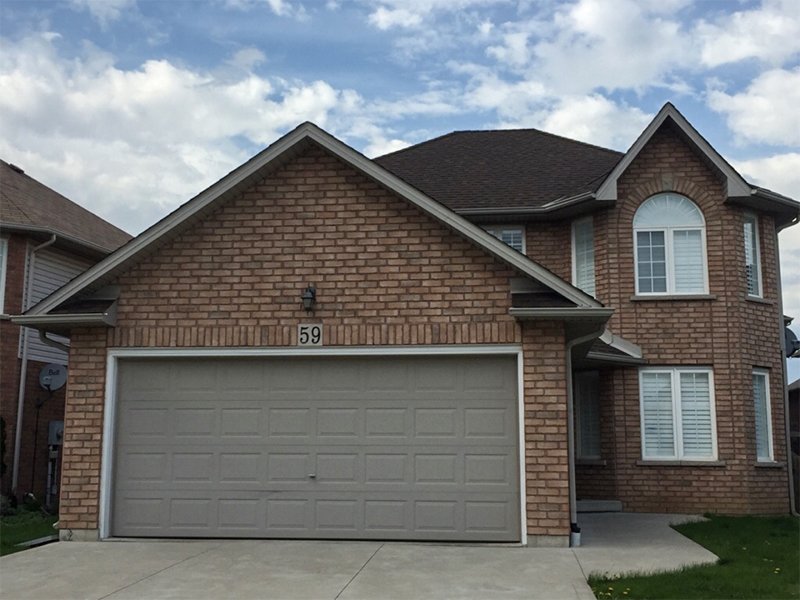 After missing out on past opportunities, Anna and Chris knew they had to act quickly on this one — they submitted their offer less than 24 hours after seeing the house and won the sale.
The owner was eager to sell to Anna and Chris — and it wasn't just because they were also Italian (though, if we're being honest, that helped).
No. It's because he was ill.
He wasn't looking to waste time on an open house or a bidding war.
Meanwhile, the couple was ecstatic that they had scored a deal on a three-bedroom house in the Mount Hope neighbourhood. Past the property's terrible peach and orange paint job, they saw a house that could really be something.
"There was no fence or any landscaping. The basement isn't finished," says Anna. "It was literally what the builder did and nothing else, so it was an awesome opportunity for us to add value to the house."
They felt good about the buy. Really good.
What they did not want was a house that came with a kind, old Italian gentleman who was, unfortunately, waiting to die
And then they found out why the owner wanted to sell so fast.
"We didn't know [the owner] was ill or any of that when we saw the house. We just knew that he was in his 80s, lived alone, and wanted to sell quickly," Anna recounts. They soon learned more about his circumstances.
"He was going to move to the states where his family lived, but he went in for surgery right before the house closed and they realized he was a lot sicker than they thought".
He could no longer travel, so his son and daughter-in-law came up from California to be with him. They took over the proceedings on the house — a deal that was just closing — and made a sensitive request.
They asked Anna and Chris if their father could stay in the house until he died.
An uncomfortable arrangement
Yes. Of course he could.
Life was hectic for Anna and Chris. On top of finalizing their first home buy, they were planning their wedding and Anna, now a recruitment and admissions officer, was looking for a job. But they were in no immediate rush to move in.
"We were trying to do them a favour," Anna says. "It was just, yes, we're willing to do this for you because we hoped that if we were in that position, someone would do that for us."
But the arrangement complicated everything.
Things got hairy; they ended up needing more legal advice than anticipated
"The legalities of it weren't really put in place," Anna admits.
At first, they tried to hide the rental agreement from their lawyers. Buying a rental property — which they had now unintentionally, sort of, done — would change their mortgage and the rules around it. Since the rental would likely be short-term, they really didn't want to bother with all the paperwork.
But things got hairy — as Anna described — and they ended up needing more legal advice than anticipated.
"The home insurance was still under his name, but we were the owners," explains Anna. "There's also mortgage insurance you're supposed to have if you're renting and someone else is in living in the home. We also needed to make sure we had ownership before he passed because of all the capital gain and taxes and all those fees that would apply if he passed before the deal."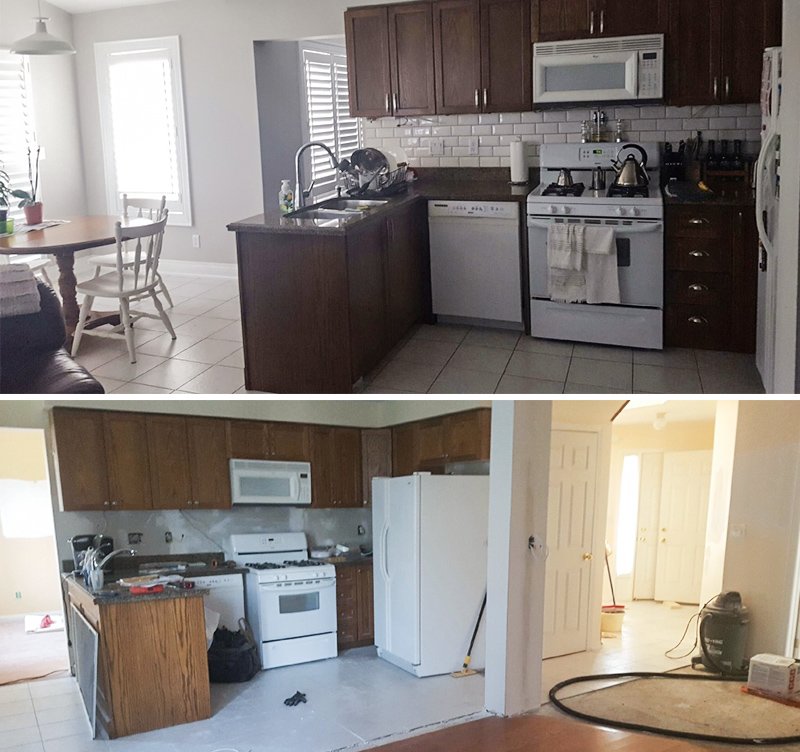 These were all requirements and procedures that neither Anna nor Chris — not even their realtor — knew anything about. This was no longer your standard, first-time homebuyer's purchase.
Then there was the rental to handle.
Anna and Chris drew up a basic contract and the family rented from them month-to-month. However, the situation was understandably emotional and high stress — there were even moments when the son, unfamiliar with the Canadian real estate or rental market, thought Anna and Chris were trying to screw him over.
Things got uncomfortable.
When the seller eventually passed, it was near the end of the month and the family had already paid rent. They asked for their money back; Anna and Chris denied the refund. They put a contract in place for a reason.
But that doesn't mean they weren't sensitive to the situation or affected by the death.
"We met the gentleman a few times so when he passed, we were upset," recalls Anna. "Cause we had gone over and seen him in the house, we didn't even think of it as our house; it just felt like we were visiting. So that was hard."
When they finally moved into the house in December 2016, about eight months after buying and roughly four months after the previous owner's death, it felt weird.
Finally settling in
Fast forward to present day.
Now, relaxed and beaming, Anna's happy with the upgrades they've made to their new home. Chris, a firefighter and apparent handyman, did a lot of the renovations himself with the help of his father-in-law.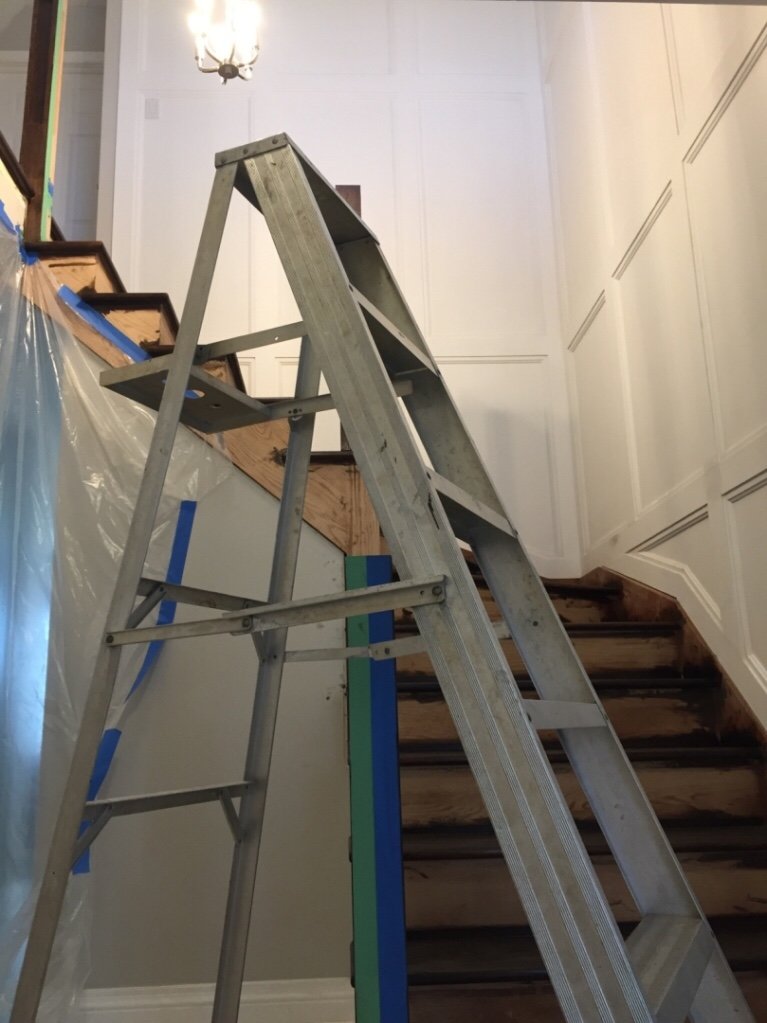 And while Anna may, currently, have to scale a ladder to the top floor to avoid Chris's freshly varnished stairs, she's not letting a minor — though slightly dangerous — inconvenience ruin her joy.
After tearing down a wall, adding pot lights, redoing the floors, and finishing other odd upgrades, their house is finally en route to dream-home status.
Their house is finally their own.

*Names have been changed to respect the privacy of the couple and the original owner's family.