Report: Are Canadians making embarrassing financial decisions?
By: Rebecca Lee on

September 21, 2016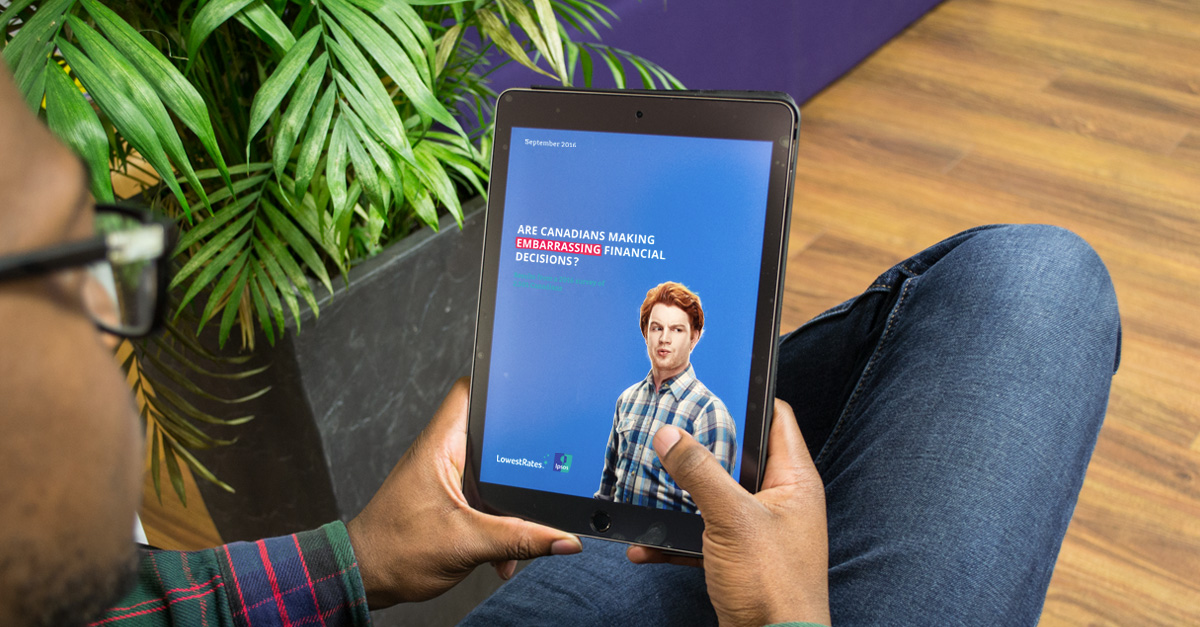 To be frank? Yes. We like to think we're money-savvy, but a recent Ipsos survey of 2,501 Canadians suggests we aren't doing so hot when it comes to our biggest financial decisions.
Apparently, we're neglecting to compare.
But we're not talking about comparing flight deals to LA or price checking the newest 4K TV at Costco. No, that stuff we're great at.
What we're less great at? Venturing out of our comfort zones to find the most affordable rates on things like our mortgage or car insurance. We all agree that these are some of the most important financial decisions we'll ever make, but we constantly default to the banks instead of checking other, likely cheaper, options first.