Young Money: Hailey and Mauricio left their careers to travel the world for a year. Here's how
By: Alexandra Bosanac on

January 27, 2017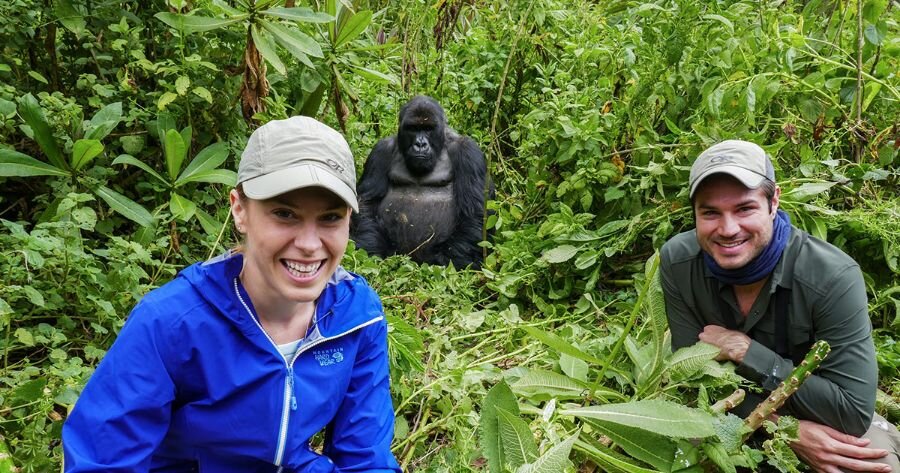 Young Money is our five-part series chronicling young Canadians and the lessons they learned making big financial decisions. Click here for a recap of the entire series. 
Name: Hailey Coleman and Mauricio Alanis
Age: 29 (her), 31 (him)
Where: Toronto, Ont.
What they do: Currently travelling the world
From the moment they met four years ago, Hailey Coleman and Mauricio Alanis dreamed of travelling the world together. Then, they started talking about it seriously.
"We thought, there's not much we could see in three months, why not make it six? Then six months became a year," recalls Hailey.
The now newlywed couple recently left their prestigious jobs — Hailey was a manager at Shopify and Mauricio's job had him reporting to the chief executive of Maple Leaf Foods — to live out of two 40-litre backpacks for a year.
One thirteen hour flight from Toronto, and the pair finally arrived at their AirBnB in Kigali, Rwanda. It's their first destination on their itinerary, which will have them circle the globe, visiting 27 countries and three continents with Mexico as their final stop.  
After waking from a "16-hour" power snooze on their first day in Rwanda, they needed a minute to make sure they weren't dreaming.
They're not, and here's how they're making it work without going into debt.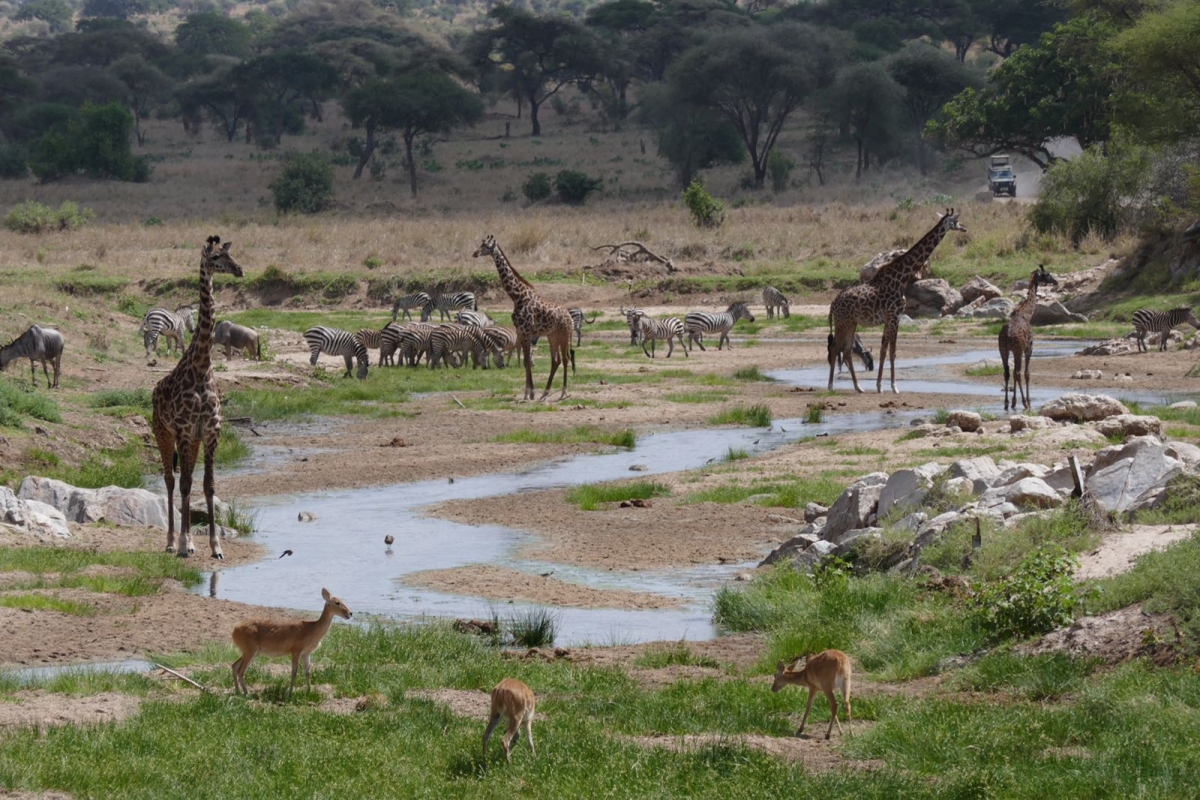 Preparation is key
Most millennials have that one friend on social media who always seems to be taking spontaneous island vacations. A bad case of FOMO ensues.
"It's easy to see all the great stuff that people are doing and scratch your head," says Mauricio. "Did they inherit a lot of money? Are they part of a multi-level marketing scheme?"
In reality, it took about two years of scrimping for the couple to save enough, a process they cover in detail on their blog, Adventure Travel Couple.
"It was work," says Hailey.
"Yeah — we don't want to downplay that," adds Mauricio.
After doing some research (Hailey's job was to pin down the most scenic times to visit each country and to find interesting activities, Mauricio was in charge of putting her research into spreadsheets), they estimated it would cost them about US$150 each per day, or US$50,000 each for the full year. They gave themselves two years to save that amount.
We thought, there's not much we could see in three months, why not make it six? Then six months became a year
Next was a trip to a fee-only financial planner, who helped them "figure out how to get into proper saving mode," says Mauricio. They came up with a plan that incorporated a diligent savings schedule and identifying new revenue streams aside from their salaried jobs.
The couple, who brought in $200,000 annually, decided to live off one salary. That meant Hailey's entire paycheque would get squirreled away into a savings account. To ensure their money wasn't just sitting idle, they reinvested some of those savings into TFSAs and used self-directed investing platforms, like Questrade.
To earn extra money, they listed the spare bedroom in their downtown Toronto condo on AirBnB, earning them $25,000 over two years. They also held numerous garage sales (pro tip: if you can, stage your sale in tonier parts of the neighbourhood — it attracts buyers with deeper pockets).
A big priority for the couple was to spend as little on airfare as possible. This way, they could fit in more fun activities.
They opened four travel rewards credit cards, staggering their applications to avoid denting their credit ratings. With 300,000 travel points between them, they have enough points to cover the majority of their flights, they say. The flight to Rwanda from Toronto, including a layover in Ethiopia, only cost $50.
"We only paid the taxes, basically," says Coleman.
When they were scoping out fun activities, the couple was taken aback by just how expensive day trips are. For instance, while they're in Rwanda, they're planning on going on a guided two-day trek into the jungle in order to observe a family of silverback gorillas in their natural habitat — to the tune of US$3,000.
They offset the costs by creating a "honeyfund," instead of a traditional wedding registry. Family and friends put money towards specific activities, like salsa dancing in Colombia, kite-surfing lessons in Thailand and cooking lessons in India.
In order to have peace of mind while they're gone, they also fast-tracked their mortgage payments and automated their monthly bills.
One of the best pieces of advice the couple received came from a family member who also went on a trip around the world in their heyday, says Mauricio. That relative sold all of their possessions before setting out — which turned out to be a mistake.
"Make sure you have a place to return to," says Mauricio.  
The couple leased their condo by the waterfront for a year.
And don't forget to pay your taxes: Mauricio and Hailey were surprised when some people incorrectly assumed that because they'd be out of the country, that they'd be exempt from filing.
"You 100% have to file," says Mauricio. If you're travelling, you might be eligible to expense costs like vaccinations and other medical costs.
Keeping it flexible
Frugal travellers might think they'd have to hew to a strict budget and book things far in advance to live within their means.
But that's not the route Hailey and Mauricio are taking. It might sound counterintuitive, but their previous experiences travelling has taught them that being flexible sometimes gets you the cheapest seats in the house.
"Take Antarctic cruises that leave from Argentina, for example," says Mauricio. "If you go every day and ask if there are any open seats, you can nab a spot for $4,000 — that's half-price. And that's for a couple weeks."
They opened four travel rewards credit cards ... with 300,000 travel points between them, they have enough points to cover the majority of their flights
Hailey says they're open to changing their itinerary as it suits them. "Our itinerary is overly ambitions — 27 countries in 12 months. That's crazy. We'll change it if we feel like it."
The same policy applies to their accommodations.
"If we're in a relatively safe space, we don't mind camping for three weeks out of a truck," says Mauricio. "Then we might later splurge on a four star hotel."
They're keeping their finances dynamic, too. They don't have the full $100,000 in their chequing accounts. They've opted to keep it invested, and they'll withdraw as needed.
"You don't need all that money right up front. You can continue to grow money while you're away," says Hailey.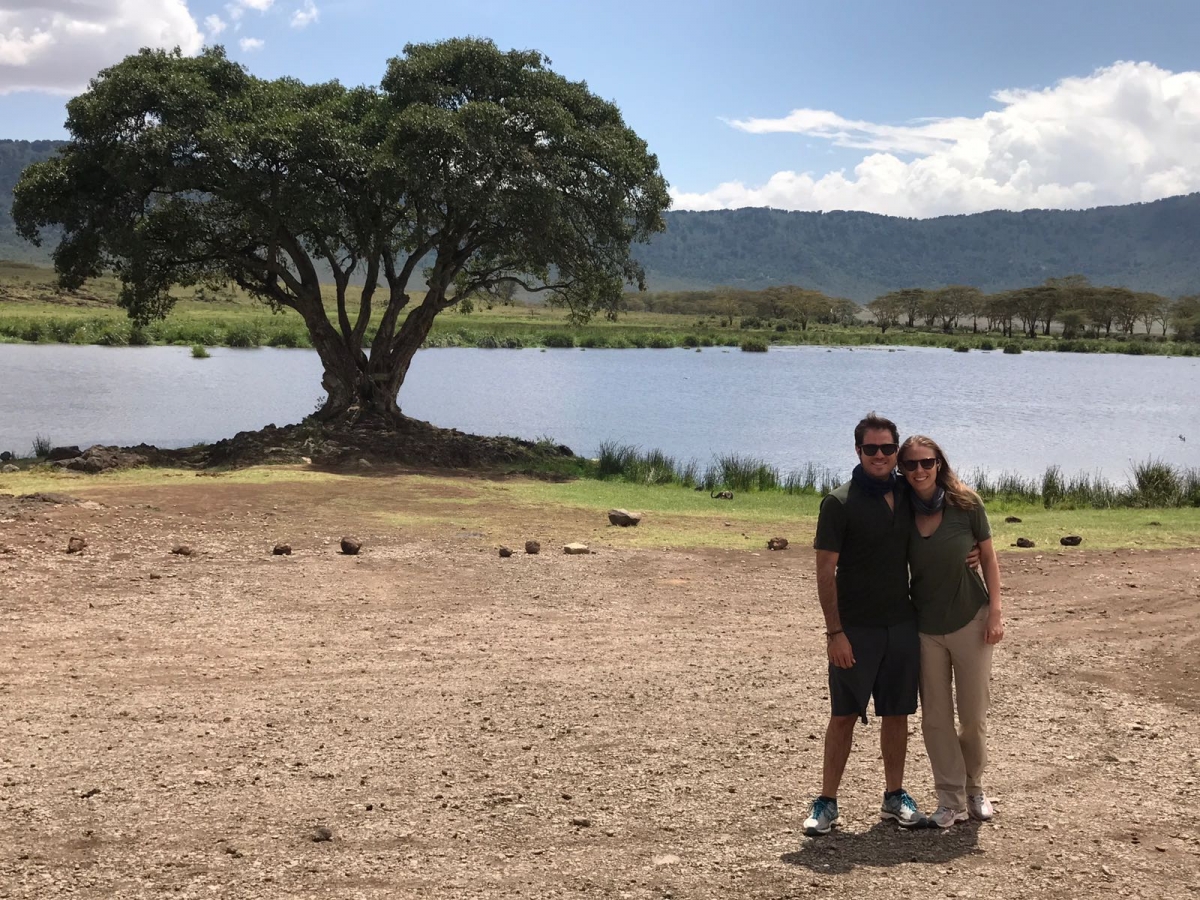 Tough conversations
When you have the means to take the trip of a lifetime, you'd figure it'd be a no-brainer to drop everything and just go, right? Not so for Hailey and Mauricio. The stakes were raised when, just a few weeks before they planned to tell their bosses, they both were offered promotions.
"Part of the stress was we didn't know how we were going to be perceived or how it would land," recalls Mauricio. "They ended up being very supportive, and I think it's because of the fact that we went into those conversations knowing that a firm decision has been made already."
Hailey left her job at Shopify and Mauricio is not sure yet what and if there'll be a role for him at Maple Leaf Foods when he returns.
The stakes were raised when, just a few weeks before they planned to tell their bosses, they both were offered promotions
Their budget gives them enough to live on for three months after they return — the length of time they think it'll take for them to land work.
"One of the realizations we had is that these are our dream roles now, but our perspective is that there may be numerous dream roles for us in the future — that will be forever evolving," says Mauricio.
Their advice to couples who might be interested in following their example?
"Go for it!" says Hailey, pausing before adding: "Plan and go for it!"
"There's the two sides of our relationship coming out," adds Mauricio. "I totally agree with her 'going for it' — she totally agrees with my 'plan for it!'"