Ellen Roseman: When the refund route fails, ask for a credit card chargeback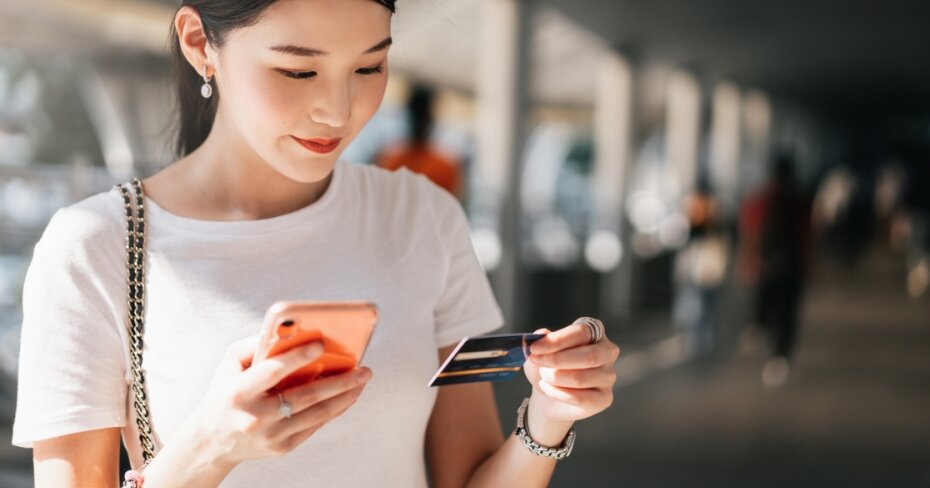 Chargeback requests are soaring because of COVID-19. When you've exhausted your resources to get a refund, a credit card chargeback can be a last resort. Here's how to get one.
E-commerce is on the rise as consumers stay home during the pandemic. In fact, according to Statistics Canada, Canadians now do 10% of their shopping online.
Ordering merchandise from your living room can be convenient and save you money, even after shipping costs and customs duties. But problems can arise when dealing with online retailers you don't know.
For example, what if your delivery never shows up? What if you find – after paying in full for your purchase – that the retailer whose online ads were so impressive fails to respond to your increasingly desperate calls and emails? 
That's what happened to Rose Langhout, who succumbed to online ads for Blaux portable air conditioners and paid US$98.94, including shipping, for a single unit last June that never made it to her front door. 
There were worrisome signs in her dealings with the company. She never received an email confirmation or a reference number for follow-up. And she couldn't find any information on the website that explained how to make direct inquiries.
When Langhout asked me for help with her missing order, I located the marketing contractor for the company behind the brand name (Strong Current Enterprises in Hong Kong), who alerted me to a fine-print message on the Blaux website.
"Due to challenges related to Covid-19, receipt of your order may take a little longer than normal," the message read. "Kindly be patient as all essential employees are working hard and doing their best to get packages to our customers during these difficult times. We have experienced an overwhelming amount of calls, emails and chats and kindly ask for trust your order will be delivered."
Good news: Blaux wrote to Langhout in July, saying the order had shipped. Bad news: The link for tracking the delivery was broken and a new link was never provided.
After waiting eight weeks for the item she had paid for, Langhout asked the company for a full refund to the same credit card.
When your online order is not fulfilled and the retailer refuses to help, you can ask your credit card company to reimburse you
Small claims court takes time and money to pursue – and the Ontario courts were closed at the time because of COVID-19. 
Instead of going to court, I suggested another strategy for getting her money back, one she didn't know about before. It took only one phone call and worked better than expected.
Ask for a 'chargeback' on your credit card
When your online order is not fulfilled and the retailer refuses to help, you can ask your credit card company to reimburse you. This is known as a "chargeback."
In brief, you ask the card issuer to reverse the transaction, explaining that a retailer has taken your money without authorization. The card issuer, if it agrees with you, will put the funds back into your account. 
The retailer has a certain period of time (usually ranging from six weeks to three months) to dispute the decision and provide new evidence to the card issuer. It's up to the card issuer to leave the chargeback intact or reverse it. Typically speaking, if the money is still in your account six weeks to two months later, you're probably home free.
Chargeback requests are soaring because of COVID-19. Public health restrictions have led to widespread cancellations of events – such as trips, live concerts, and family reunions – on which consumers have placed deposits or paid in full.
As a result, the three major credit card brands are stepping up to tell customers more about how chargebacks work.
MasterCard recently put out a guide for cardholders, urging them to try resolving disputes with merchants first before requesting a chargeback. An amicable resolution, it said, "will be beneficial to the entire payment ecosystem during this unprecedented situation." 
American Express Canada tells cardholders that the charge in question will be suspended until the dispute is resolved. It takes about four to six weeks for a domestic investigation and six to eight weeks for an international investigation. 
Visa Canada refers cardholders to their financial institutions for chargeback advice but also talks about the Visa E-Promise. This allows online shoppers to ask a card issuer to reverse a charge by a merchant under two conditions:
The cardholder has lawfully cancelled the agreement according to the online, phone or mail order merchant's cancellation policy.
The purchased item has not been received, or the cardholder can prove the item is different from what was ordered and has been returned to the merchant.
In late July, Langhout made a call to her card issuer (BMO MasterCard) and breezed through the chargeback process for the portable air conditioner unit. She didn't even need to supply any documents because the facts were clear and the price was low. She received the same amount back as paid ($136.78 Canadian) without losing anything to fluctuating U.S.-Canadian dollar exchange rates.
"BMO MasterCard gave us a provisional refund and gave Blaux 45 days to deliver or explain themselves," she told me in October. "That 45 days has long since expired and our refund stands, so I assume that is the end of the story. Awesome to know that you're out there fighting a great fight." 
Statutory chargeback is the way to deal with uncooperative credit card issuers. Unlike an internal chargeback, the statutory one is legally binding
But here's a caveat. A chargeback request may be denied by a credit card issuer if the dispute is about a higher amount, say $1,000 or more, and the merchant's refund policy is unclear and open to interpretation. A good example is the behaviour of the two major Canadian airlines during the pandemic.
Chargebacks for cancelled flights due to COVID-19
Air Canada and WestJet, struggling with a 90% decline in traffic, decided not to give refunds to passengers whose flights were cancelled because of COVID-19 (although Air Canada did repay a minority who opted for a fully refundable fare). Everyone else was offered a voucher for future travel, good for one or two years.
Canada's airline regulator, as well as federal transport minister, Marc Garneau, agreed that a voucher was adequate compensation. Consumers were outraged. Many asked for a credit card chargeback after paying for a service they did not receive through no fault of their own.
WestJet maintained its policy until late October, when it agreed to give refunds in the original form of payment to all eligible flyers whose flights were cancelled at the onset of the pandemic in March. The refund process started Nov. 2 and will take six to nine months to complete, the company has said. Air Canada so far has not followed suit.
The federal government is reported to be preparing a bailout package for domestic airlines. Transport minister Marc Garneau said Nov. 8 that taxpayer-funded relief — possibly in the form of government-backed loans — will come with a requirement that Canadians whose flights were cancelled due to the pandemic get refunds.
Statutory chargebacks vs. internal chargebacks
Gabor Lukacs, head of the Air Passenger Rights consumer group, has written a guide to getting a refund because of coronavirus cancellations. He says consumers have a legal right to a refund of all unused services (such as flights and vacation packages) when an unforeseeable event makes it impossible to perform the contract.
In legal language, such contracts are "frustrated," which means the customer can recover the sums paid to a company or payable in the future. Frustration of contracts is a common law doctrine (based on legal precedents), but a number of Canadian provinces have specific statutes codifying it.
Lukacs runs a Facebook group with 38,000 members, where many people have posted complaints about being denied chargebacks by credit card issuers for cancelled flights and package tours. He has posted a Google document, Statutory Canadian Chargeback Guide, to inform passengers of their legal rights. 
"Statutory chargeback is the way to deal with uncooperative credit card issuers. Unlike an internal chargeback, the statutory one is legally binding, and the card issuer has no discretion as to whether to reverse the illegitimate charges."
Here's my advice on getting refunds for purchases made online or in a store: 
Pay by credit card. This will protect you from most after-sale problems (except for buyer's remorse, where you simply change your mind about a purchase). It's harder to reverse a transaction if you paid by cash, cheque or debit card.
Complain to the retailer first. Reporting problems within the first 60 to 90 days is the key to getting your money back.
Call the credit card issuer next. Ask for a chargeback only after trying to make a deal with the retailer. Don't wait too long. Deadlines apply to credit card disputes as well. 
Save invoices, receipts, and emails. Evidence may be needed to support a chargeback on a big-ticket purchase. Taking screen shots of the site or order page, as well as recording phone conversations, can help your case.
Ask for a statutory chargeback. You have a legal right to a refund when you pay for a product that doesn't work or a service that is not delivered. If your credit card issuer denies a chargeback, keep up the fight.
Appeal to an ombudsman. When the bank says no, you can appeal to a dispute resolution service outside the bank, either OBSI (Ombudsman for Banking Services and Investments) or ADRBO (ADR Chambers Banking Ombuds Office). After an investigation, the ombudsman can decide whether your complaint is justified or not. It costs nothing to file a complaint with an ombudsman (unlike going to court), but keep in mind that these agencies can't order member banks to compensate customers. They can only make non-binding recommendations.
Find the best credit card for your unique needs
Compare cards from Canada's top providers in seconds.
Compare Credit Cards
About the author

Ellen is LowestRates.ca's monthly columnist and a journalist who sticks up for ordinary Canadians. She's become a brand name for activism and a champion at helping consumers fight back against injustices. Reach her at [email protected].

Ellen spent 20 years as a columnist at the Toronto Star, following two years as the Star's business editor . Before that, she spent 20 years at the Globe and Mail as a columnist and associate managing editor of the Report on Business.

She's the author of seven books on money and consumer issues. Her latest book is Fight Back: 81 Ways to Help You Save Money and Protect Yourself from Corporate Trickery (Wiley Canada, 2013).

She teaches courses in investing and personal finance at the University of Toronto's continuing studies department. She also does a free Financial Basics workshop at Ryerson University each year and teaches at the Life Institute, part of the Chang School of Continuing Education.