How using a prepaid credit card helped me stop relying on overdraft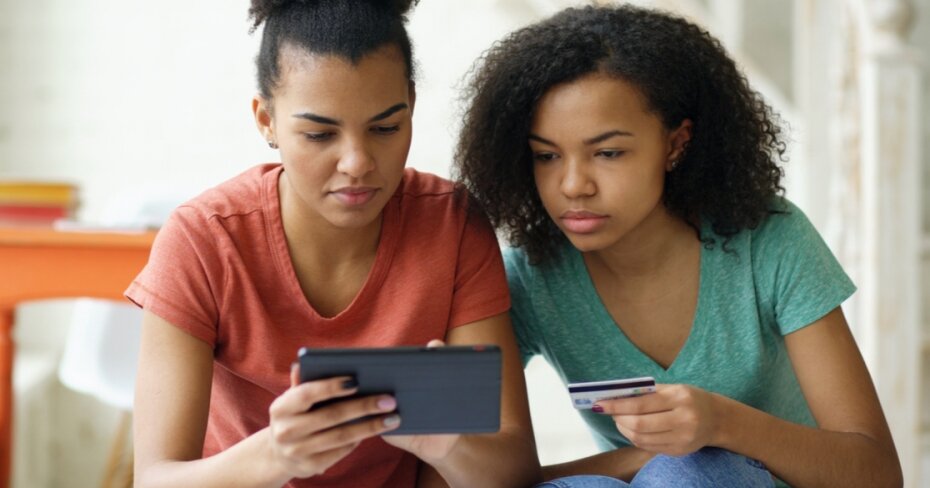 Overdraft protection can be a short-term solution to cover necessary expenses; however, some people use it to fund their lifestyles. Here is how a prepaid credit card can help curb overdraft misuse.
I have a confession to make. Before I got my financial affairs in order, I was overly dependent on overdraft protection. For at least two years, my bank account would rise above $0 on payday for a brief moment but as soon as I was done tackling my expenses, it would slip to a negative balance. 
According to the Financial Consumer Agency of Canada, overdraft protection "isn't meant to be an ongoing option to manage any money shortfall."
Back then, I was definitely misusing this short-term solution to not only cover necessary expenses but to also help fund my lifestyle. I don't even want to get into how much I spent on overdraft fees and interest. 
When I started my spending fast four years ago, I soon realized I needed to practise spending only the money that I earned. After some research, a prepaid credit solution sounded like the best cure for my overdraft dependence.
When people think of prepaid credit cards, they typically think of the single-use prepaid cards they get at Christmas. But there's a new generation of prepaid cards out there — like the KOHO Prepaid Visa and the STACK Prepaid Mastercard — that look and function like traditional debit and credit cards. 
After much internal debate, I decided that the best option for me was the KOHO card because it allowed me to focus on budgeting and saving, while still earning cashback. But as with anything, there are pros and cons. 
Benefits of using a prepaid credit card
A prepaid credit cardholder can only spend as much money as they've already loaded onto their card, so there is no risk of overdraft, paying interest, or racking up debt. 
Prepaid credit cards also aren't free from regulations, which means consumers enjoy the same fraud and loss protections offered by traditional credit card providers. 
Desirae Odjick, the founder of personal finance blog HalfBanked, uses prepaid cards as a budgeting tool. 
"I knew that I had trouble sticking to the money I allocated for fun spending every month," says Odjick, who's tried both KOHO and STACK. 
While STACK is useful for those interested in rewards programs (and doesn't charge fees on foreign transactions, as most cards do), Odjick ultimately stuck with KOHO.
"I love that I can't overspend my budget on it, because I know how much is left on the card," Odjick says. "The lack of flexibility helps me stick to my fun budget better than anything else I've found."
Drawbacks of using a prepaid credit card
Some prepaid credit cards come with a number of fees, such as a purchase and activation or reactivation fee, ATM withdrawal fee, a replacement fee (if the card is lost or stolen), and a reloading fee.
"In addition, some Canadian prepaid cards cannot be used outside the country," says Jennifer Tramontana, co-founder and executive director of the Canadian Prepaid Providers Organization (CPPO).
However, many new-to-market prepaid-based challenger banks, such as KOHO and STACK, have zero fees and can be used internationally.
But unlike traditional credit cards, neither card helps to build or rebuild your credit in any way. 
"Responsible usage will not improve your credit score since the card is based on money, rather than credit," says Tramontana.
This is where prepaid secured credit cards can come in handy. The main difference between a prepaid credit card and a prepaid secured credit card is that the latter gives you a revolving line of credit, much like a traditional credit card. This means you carry a balance, can be charged interest, make minimum monthly payments, and can add new charges to your account. Secured credit cards are prepaid in the sense that you must put down a deposit in order to start using them, and that deposit becomes your credit limit.
Prepaid secured credit cards have an easier approval process, making them ideal for those who can't get approved for traditional credit cards like newcomers who are trying to build their credit from scratch. 
Which prepaid credit card is the best? 
Well, it depends on how you would like to use the card. 
"Know how you want to use it, and why it's the best choice for you," Odjick says. "If your current debit or credit card is highly rewarding and you don't have any trouble sticking to a budget, maybe you don't need to add an additional card and complexity to your financial life."
Again, if you're interested in establishing or boosting your credit score over time, you might find value in applying for a prepaid secured credit card over a regular prepaid credit card. 
For example, the Home Trust Secured No-Fee VISA has no annual fee and allows you to determine your credit limit with a deposit of as little as $500 or as much as $10,000. 
That said, the annual interest on this card is 19.99%, which is considerably high, so you might find the Refresh Financial Secured VISA more appealing. This card has a lower deposit requirement of $200 and an annual interest rate of 17.99% but comes with an annual fee of $48.95. 
If you opt for a secured credit card remember to monitor your credit report to make sure the credit card provider reports your activity to at least one credit bureau (either TransUnion or Equifax).
In my case, using a prepaid card wasn't about improving my credit score. It was about learning how to manage my money better and stop relying on overdraft. Because I had to load a set amount of funds in advance of my purchases, the prepaid card helped me take control of my budget and avoid interest charges and overdraft fees for good. Ultimately, my prepaid credit card taught me how to live within my means — a key step to reach financial freedom. 
Find the best credit card for your unique needs
Compare cards from Canada's top providers in seconds.
Compare Credit Cards
About the author
Zandile is a freelance personal finance journalist. She previously worked as a personal finance writer at LowestRates.ca and before that, the content editor for Real Estate Management Industry News. As a self-proclaimed budget warrior, Zandile dedicates most of her time to advocating for financial wellness.