We asked 11 financial experts what their best mortgage and insurance advice is for 2021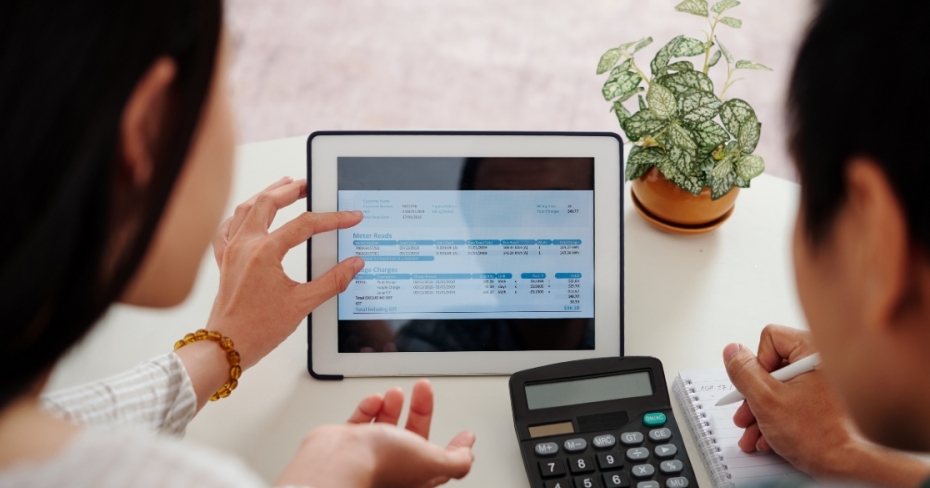 Whether it was an unexpected job loss, closing the doors of a business, or setting up a home office, 2020 shook up lives and finances in unexpected ways.
The ongoing pandemic has caused many to reconsider their financial situations in a new light. Whether it was an unexpected job loss, closing the doors of a business, or setting up a home office, 2020 shook up lives and finances in unexpected ways. 
Mortgages and insurance were a focus for many Canadians last year, and continue to be. Some have struggled to pay off their mortgage and have had to ask for deferrals. Others found they temporarily received massive car insurance savings as lockdowns meant they no longer had to drive to work.
Given the major shifts in these two areas of personal finance, we reached out to 11 personal finance experts to get their advice and thoughts on what mortgage and insurance advice they'd give for 2021. 
Ed Rempel, financial blogger, fee-for-service financial planner and tax accountant, Unconventional Wisdom
If 2020 was a difficult year for you and you struggled with your mortgage, start 2021 with a better plan. Many people panic about paying off their mortgage. The most effective mortgage strategy for most people is to pay it off more slowly and invest the difference — or do both with the Smith Manoeuvre. This is especially true with today's super-low mortgage rates. It's quite easy to invest for a higher long-term return than you get by paying down a 1.5% mortgage!
Paying your mortgage off too quickly can lead to the "No Mortgage Trap." We see it a lot. Someone who does not like debt pays off their mortgage five to 10 years before retiring. Then they have a few years with lots of travelling and get used to a high lifestyle. Then they retire and have to make major cutbacks for the rest of their life.
In addition to the "No Mortgage Trap," most Canadians save far too little to maintain their pre-retirement lifestyle after they retire. When we write financial plans, we find it's usually most effective to set your mortgage payments to pay it off just before you retire. Then focus the rest of your cash flow investing with your plan for a comfortable retirement.
You can do both — pay off your mortgage more quickly and invest for retirement with a strategy like the Smith Manoeuvre. It is an effective growth strategy for the right people done the right way over the long-term. To do it, you need a special mortgage called a "readvanceable mortgage" (mortgage linked with a credit line). Borrowing from your home equity to invest for your retirement without using your cash flow puts your equity to work.
One of the best ways to save on home and auto insurance is to use it for worst-case scenarios only, such as a major fire in your home or a serious vehicle collision. Minor incidents, such as a small leak or theft with little damage, are best paid out of pocket. When you file claims for minor incidents, you end up paying more in three ways: first, you have to pay for the deductible (which, with smaller claims, is a larger percentage of the overall claim). Second, you'll lose your claims-free discount, which leads to higher premiums. Third, if you make a lot of claims, insurers may increase your rates or terminate your coverage. Instead, save your insurance for major incidents. Doing so will mean you'll rarely need to make claims, which means you can raise your deductibles to the maximum. Doing so will lower your premiums — sometimes drastically.
Finally, be sure to set money aside (in a high-interest savings account) to self-insure for minor incidents. By following these tips, you'll save on your insurance premiums and earn interest on your "minor incidents" fund. It's a win all around for you and your wallet!
Sean Cooper, mortgage broker and best-selling author of Burn Your Mortgage
With mortgage rates at a record low, consider locking into a fixed-rate mortgage. Just be aware of penalties. The banks can have costly mortgage penalties, even at today's low rates. If you think you might break your mortgage for any reason, consider going with a variable-rate or fixed-rate mortgage with a fairer penalty lender.
If you have an existing fixed-rate mortgage at a rate near 3% or above, consider breaking your mortgage. Contact a mortgage broker to crunch the numbers and see if it would be worthwhile to break your mortgage. If anything, you can free up some extra cash flow to invest and earn a higher rate of return.
For auto insurance, raise your deductibles. Get out your car insurance policy and make the call to raise your deductibles by as little as $300 to $500 to save money on annual insurance costs. Raising deductibles on cracked windshields or dents could save you hundreds and will likely more than offset the out-of-pocket costs of paying for minor repairs yourself. And by making infrequent claims on big fixes rather than small scratches, you come out ahead by saving on additional insurance premiums. The bottom line is that raising comprehensive and collision deductibles by $500 can save you around 5% on your total automobile insurance premiums. 
Update your car usage. Do you still drive to work? If you're working from home for the next year due to COVID-19, be sure to update your policy to reflect you no longer commute to work! There's no sense paying premiums for insurance you don't require. 
Barry Choi, personal finance and travel expert, Money We Have
Many people will just automatically pay their yearly home and auto insurance premiums without much thought, but it pays to shop around. Always call a few different insurance providers or use an insurance broker to find out what the best rates are. You could end up saving hundreds of dollars in just a few minutes.
Although interest rates are near all-time lows, maxing out your budget is never a good idea. Lenders only qualify you based on your monthly carrying costs. They don't consider things such as retirement savings, vacations, and recreational activities. If you borrow the maximum amount available, you may find yourself in a cash crunch later.
First-time homebuyers will typically focus on the lowest interest rate possible, but there are other important factors to consider, such as the penalty you'll pay if you have to break your mortgage. You may have no intention of moving during your five-year term, but life happens. Minimizing any potential fees and charges is a way to protect yourself.
If you haven't recently been in contact with your mortgage lender or home/auto insurers, do it now!
Many mortgage lenders are offering programs for payment deferral if you are facing financial challenges during COVID. The deferrals can be up to six months and those deferred payments are then added to the end of the mortgage amortization or term, or other options. You might also be able to refinance the entire mortgage, skip payments, pay interest only, among other choices that you should discuss with your mortgage lender as to your personal situation and mortgage contract. There is no one-size-fits-all solution and each lender may have different ways to assist you.
Home and auto insurers realize that many of us are now working from home and using our vehicles less. Some insurers are proactive and will contact their clients to tell them about discounts being offered for the change in use. Or you may have to contact your insurer and describe your new usage and see what/if any changes are needed. Either way, it will be worth your time to ensure you have the proper coverage you need — and maybe save money at the same time.
Jordann Brown, millennial money expert, My Alternate Life
If 2020 taught me anything, it's that you can't take your income for granted, and having a contingency plan in case that income disappears is a must. In 2021 it's a smart idea to focus on reducing your minimum monthly expenses as much as possible, so if you do incur financial hardship or lose your job, your emergency fund will last as long as possible.
If your mortgage is up for renewal soon, consider refinancing at a lower rate. Never accept the early renewal rate your lender offers you, as it's most likely not the lowest available rate. Instead, do your research and maybe even work with a mortgage broker to find the lowest possible interest rate. I took this route, landed a lower interest rate, and ended up saving $175 per month on my mortgage payment.
Did you know that you can get discounts on your insurance? Insurance companies often give discounts for customer loyalty, bundling your insurance policies (including your home, car, and motorcycle), bundling your insurance with a family member, paying your premiums in advance, and making energy-efficient and security upgrades to your home. Some also offer discounts once you reach a certain age, or if you are a member of a professional organization, union, or university alumni. If you've never made a claim, you may also be rewarded with a discount on your premiums. Taking the time to look into what discounts are available to you could save you quite a bit!
When it comes to home insurance, lost or damaged specialty items have a maximum claim payout without their proof of value. So make sure to keep all evidence of value for your special belongings. For example, this could be the original receipt for a bicycle, or an official appraisal for an engagement ring. Keep these proofs in a safe place that's not easily damaged by fire or flood.
If you have a mortgage that is up for renewal in 2021, don't wait until the maturity rate to deal with it. Reach out to your mortgage lender now. Interest rates are at all-time lows, with both fixed and variable rates well under 2%. Most mortgage lenders will allow borrowers to renew anywhere from 90 to 120 days early without incurring a penalty. Even if there is a small penalty, it might be worth locking in that rock-bottom rate today, especially if your current rate is well above 2%.
Set a recurring reminder in your calendar to comparison shop all the insurance you own, at least once a year. Sites like LowestRates.ca make it easy, where it's not a multi-hour project that we just don't have time for. 
We've all had experiences with other businesses where the new customers get all the best deals, while the loyal customers get nothing because they are already auto-paying on autopilot. Companies tend to try harder to acquire new customers, instead of retaining their existing ones (especially in the insurance space), so why not shop around? It could save you thousands long-term.
About the author

The LowestRates.ca writing team focuses on telling original stories and bringing you the latest news in the world of personal finance.