How much of a down payment do you need to buy a home in Canada in 2021?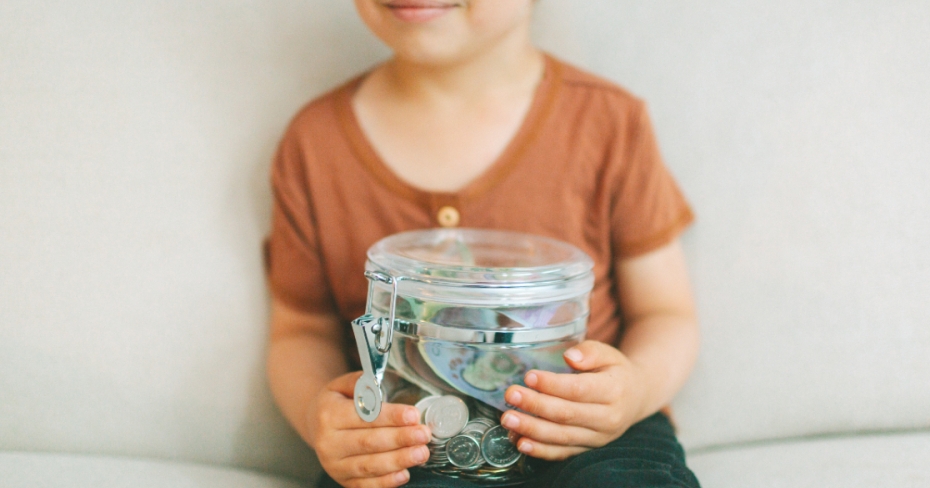 Aside from the affordability barrier, saving for a down payment can be the single most challenging aspect of homebuying. Even though property prices are soaring across Canada, many are still holding out hope.
Even though property prices are soaring across the country, many Canadians are still holding out hope of being able to purchase a home. 
Aside from the affordability barrier, saving for a down payment can be the single most challenging aspect of homebuying. According to the National Bank of Canada's latest housing affordability report, it will take someone just under five years, or 55 months, to save for a minimum down payment on a condo in Vancouver assuming a 10% savings rate. For a house, the amount of time lengthens even more, to 389 months, or roughly 32 years. In Toronto, the situation isn't much better. The same report indicates that saving for a down payment on a condo in the city would take 51 months, or about four years, while saving for a detached house would take 297 months, or about 25 years.
This one-time payment is deducted from the total cost of your house and will determine the amount of your mortgage. The amount you need for a down payment for a mortgage in Canada will vary depending on your home's purchase price. The average down payment on a house in Canada varies from province to province because the national average home price varies depending on where you live. 
For example, according to a 2020 LowestRates.ca report, the average down payment on a house in Canada that users on our site indicated they had was 20% in the more expensive markets of Ontario and B.C. While residents of Alberta, Quebec and Nova Scotia put down the lowest down payment on a house — significantly less than 20% on average. 
In our most recent data for Q1 2021 which covers January to April, residents of Quebec put down less on average than any other province with 15% while down payments in Ontario and B.C. continued to average about 20%. 
Let's take a look at down payment requirements you need to be aware of. 
How much is a down payment on a house in Canada?
In Canada, the required down payment for a mortgage is determined by the home's purchase price. You're required to put down a certain percentage (or more) of the total buying price of your home. 
The minimum down payment across Canada for homes worth $500,000 or less is 5%, regardless of whether you are a first-time buyer or buying your second property. In other words, a $500,000 home would require a $25,000 down payment.
A 10% down payment is required on homes worth anywhere from $500,000 to $999,999. If, for instance, your home is worth $600,000, you must put down 5% on the first $500,000 which would be $25,000, and 10% down on the remaining $100,000 which would be $10,000. This means your total down payment would need to be at least $35,000.
According to our mortgage payment calculator, if we use the average price for a home in Canada, which is currently $695,697 according to the Canadian Real Estate Association, the typical down payment for a house will cost you $44,594.
The bigger the down payment, the less your overall mortgage loan will be. That's why it's a good idea to save as much as you can before buying a home. That said, your lender may ask for a bigger down payment percentage if you're self-employed or have a bad credit history.
Down payments and mortgage loan insurance
One of Canada's standard down payment rules is that mortgage loan insurance, which is administered by the Canada Mortgage Housing Corporation, is required if your down payment is less than 20% of the home's purchase price. This insurance is not offered for homes that cost $1 million or more, as these homes require a minimum 20% down payment.
"The insurance that you're paying is more to protect the lender from you defaulting than anything else," says Leah Zlatkin, mortgage expert at LowestRates.ca and principal broker at Brite Mortgage.
That's why she suggests coming up with a larger down payment for a house, so you can avoid insurance charges, which can range from 0.6% to 4.5% of the entire loan amount. The amount of your down payment will determine your premiums. The closer your down payment is to 20% of your home's worth, the lower your mortgage insurance costs will be. 
The more money you put down, the more negotiating power you'll have with your mortgage lender, too, to get a favourable interest rate on your mortgage. 
"For somebody who is at, say, an 18.5% down payment, it might be worth it to wait a little bit and save another 1.5% so you're not paying that insurance premium," says Zlatkin. "Whereas if you're at 6% right now, it makes sense for you to buy a house with a minimum down payment if you want to get into the market because there's no way that you're going to be able to get in for a while if you have to wait that long."
Down payment sources
If you're a first-time buyer worried about how much downpayment you need for a house, look into the government programs and incentives available to you before purchasing a home.
For instance, the Home Buyer's Plan (HBP) allows you to withdraw up to $35,000 tax-free from your RRSP to buy or build a qualifying home for yourself or a disabled relative, so long as you're a first-time buyer and repay it within 15 years. If you have an RRSP, this is a wonderful option to come up with a down payment. If you don't have one, consider opening an RRSP with your bank, as this could be a good method to save money for your retirement while also receiving a tax credit.
On July 1, 2020, CMHC introduced new rules for insured mortgages, which stipulate that the down payment must come from "your own resources." So if you're putting down less than 20% and require mortgage insurance through CMHC, then you must demonstrate that your down payment is not borrowed. Securing the funds from a family member is an option — but only if you can prove that the money is a gift and doesn't need to be repaid. 
If you can't afford a down payment on your own and can't get the money from family or your RRSP, look at your budget and figure out an amount that will allow you to achieve your homeownership dreams while not placing too much strain on your finances. The best time to buy a home is when you're financially and emotionally prepared to do so. 
Once you know how much downpayment you need for a home, don't forget to work out how much home you can actually afford. Unfortunately, the down payment is not the only financial hurdle when it comes to homeownership. There are other expenses to keep in mind, such as mortgage payments, closing costs, legal fees, as well as recurring household bills, and general living expenses.
About the author
Zandile is a freelance personal finance journalist. She previously worked as a personal finance writer at LowestRates.ca and before that, the content editor for Real Estate Management Industry News. As a self-proclaimed budget warrior, Zandile dedicates most of her time to advocating for financial wellness.