Mortgage Default Insurance Calculator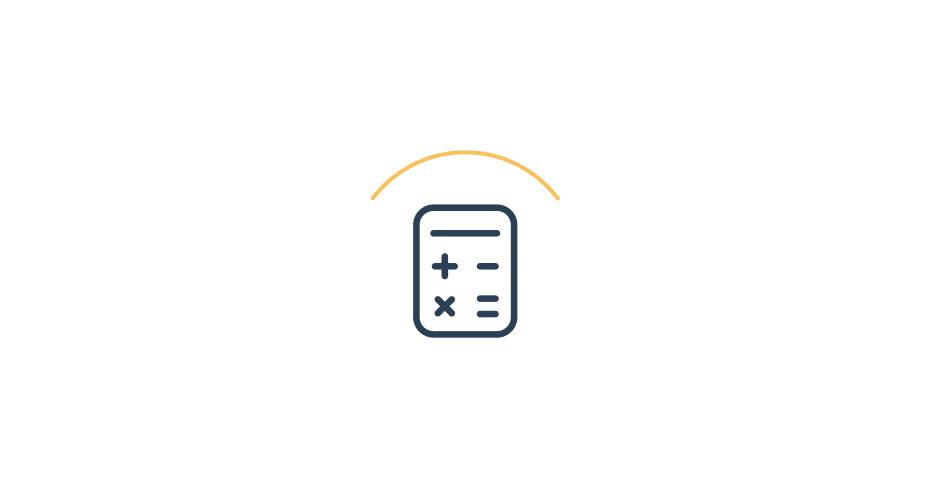 When you buy a home in Canada with a down payment that is less than 20%, you're required to buy mortgage default insurance. This type of insurance protects the lender if you default on your mortgage payments.
This type of insurance is also referred to as "CMHC insurance" because the country's largest provider is the government-owned Canada Mortgage and Housing Corporation (CMHC). However, you can also obtain mortgage insurance from two private insurance companies: Sagen (formerly Genworth Canada) and Canada Guaranty.
Mortgage default insurance calculator
Your mortgage insurance premiums will depend on the cost of the home and down payment amount. To get an estimate of your mortgage insurance premiums, enter your details into the calculator below.
Mortgage insurance: $
Breakdown

Mortgage default insurance rules
To qualify for mortgage insurance, you have to meet the CMHC's minimum requirements for down payment amount, credit score and debt levels.
First, it's important to note that your down payment must be in cash, and can't come from a loan. There are federal minimum down payment rules depending on the price of the home:
For homes that cost less than $500,000: the minimum down payment is 5%
For homes that cost between $500,000 and $999,999: the minimum down payment is 5% of the first $500,000, and 10% of the remaining amount
For homes that cost $1 million or more: the minimum down payment is 20%. Mortgage insurance isn't available for homes that cost more than $1 million, so the 20% minimum down payment is a strict requirement
There are a few other rules that test your financial fitness:
Gross debt service ratio (GDS): GDS is debt divided by annual income. According to CMHC guidelines, household GDS should be less than 39%
Total debt service ratio (TDS): TDS is debt divided by annual income. Household TDS should be less than 44%
Credit score: Your credit score must be at least 680
Amortization: If your down payment is less than 20%, the maximum amortization period for is 25 years
How to calculate mortgage default insurance rates
Whether you obtain mortgage insurance from the CMHC, Sagen or Canada Guaranty, all three providers charge the same premiums. Premiums are calculated as a percentage of the purchase price, based on the down payment. The loan-to-value ratio measures the size of the loan against the price of the property being purchased.
Example: You want to buy a home that costs $700,000. Let's say your down payment is $105,000 (15%). This means your mortgage balance is $595,000. Your loan-to-value ratio is 85%, so the mortgage insurance interest rate is $2.80%. The interest rate is applied to the mortgage balance:
$595,000 x 0.0280 = $16,660
Your total mortgage insurance cost will be $16,660
Note: You'll also be charged provincial sales tax (PST) if you live in Ontario, Quebec or Saskatchewan
| Loan-to-value | Premium on loan | Premium on increase to loan amount for portability |
| --- | --- | --- |
| Up to and including 65% | 0.6% | 0.60% |
| Up to and including 75% | 1.70% | 5.90% |
| Up to and including 80% | 2.40% | 6.05% |
| Up to and including 85% | 2.80% | 6.20% |
| Up to and including 90% | 3.10% | 6.25% |
| Up to and including 95% | 4% | 6.30% |
How to pay mortgage default insurance premiums
There are two options for paying your mortgage default insurance:
Add it to your mortgage: You can add default insurance premiums to the cost of your monthly mortgage payments. When you do this, you'll pay interest on the premiums
Pay up front: You can pay your premiums as a lump sum in cash, due on closing day
In certain provinces, you'll also have to pay provincial sales tax (PST) on your mortgage insurance premiums. In Quebec, it's called the Quebec sales tax (QST). Unlike the premiums, there isn't an option to add PST/QST to your mortgage balance. Sales tax must be paid upfront in cash as part of your closing costs.
Ontario: 8% PST
Quebec: 9.975% QST
Saskatchewan: 6% PST
About the author

The LowestRates.ca writing team focuses on telling original stories and bringing you the latest news in the world of personal finance.