Millennials and homebuying: facts and myths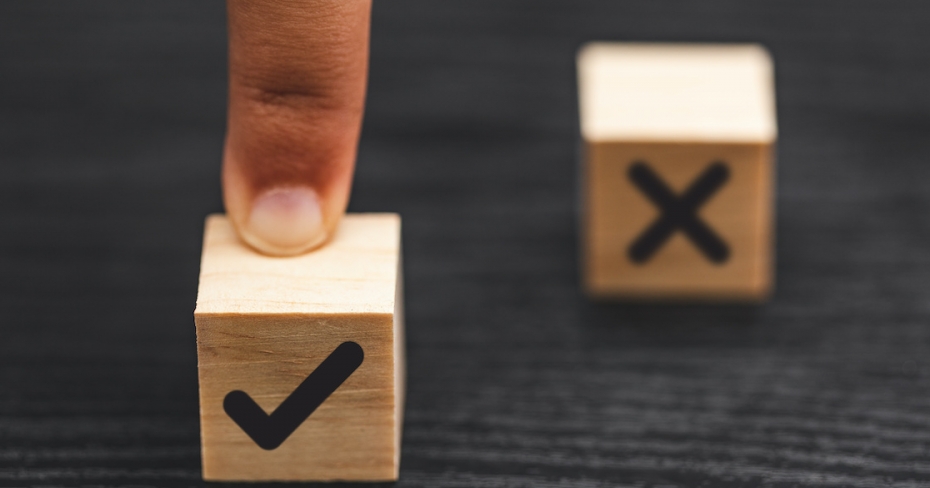 Many knee-jerk assumptions about millennials and homeownership don't hold up. For starters, they're not all broke. In fact, 48% own a home. However, half needed a boost from their parents to get on the property ladder.
Millennials are hounded with endless misconceptions — that we're entitled (despite enduring one of the worst job markets in history), that we love to jump from job to job (despite yearning for advancement opportunities) and that we love avocado toast, which is fine. It's fine! 
Many of the misconceptions, as it turns out, have to do with Millennial homebuying, and have many Baby Boomers asking: "Why can't Millennials afford houses?" Largely it's because of the rising cost of real estate in Canada, wage stagnation, and the lack of affordable housing options. But the truth, as it often is, is a little more complicated. So let's do some myth-busting around Millennials and homebuying and see what's true and what's false. 
Millennials want to live with mom and dad forever: False
Listen, I love my parents. I call them up more than most, and have lived at home longer than most. But forever? No thanks. That said, I didn't make the decision to move out until my late 20s because I needed to save money, and the cost to rent isn't exactly appealing in Toronto. Many Millennials have moved back home during the pandemic — and for good reason: the longer you live with family, the more money you save.
For instance, more people in the Millennial demographic are going to postgraduate school than in the past, and have chosen to live at home during this time to save money. They're also dealing with tons of debt, a fickle job market, costly housing, and simply can't afford to leave. And with fewer Millennials getting married than generations before, and therefore without the advantage of a double income, those savings are essential. 
Millennials are not interested in buying homes: False
This one couldn't possibly be further from the truth. In fact, according to a recent Royal LePage demographic survey, 48% of Canadians aged 25 to 35 currently own a home, and 25% of them purchased a property during the pandemic. Among those who don't yet own homes, 84% have the intention of buying, with 68% planning to bite the bullet in the next five years. 
Millennials have access to low mortgage rates right now, creating a seemingly easy pathway into the market. (But with or without a 20% down payment, they still need to be able to pass the mortgage stress test.)
Millennials may be the most educated (and have higher incomes than Gen X), but they're also the most loaded down with mortgage and student debt.
While 51% of Canadian renters are Millennials, based on a 2019 Zolo survey, many Millennials want to be homeowners eventually. The same survey noted that 83% plan to buy a home soon. 
Still, the stigma of renting over buying is thick. Many parents love to tell their Millennial kids why they should buy a home. My own mother grills me on this decision weekly, reminding me that I'm simply "adding to someone else's pocket while cutting mine short."
She's got a point: buying can be a better financial investment in the long-term, but renting means flexibility and accessibility in the short-term. For those subsisting through a difficult job market – one that led to a higher unemployment rate at the peak of the pandemic – that's essential. And by the way, the more renters there are, the closer we get to easing the housing crisis. 
Millennials can't afford a down payment for a home: Sort of true
Many assume Millennials simply can't crack the financials of home ownership, and don't understand the meaning behind property taxes, home equity lines of credit, or an amortization period. What big words! But actually, according to the Royal LePage survey, 92% of Millennials in Ontario said they agree that owning a home is a good financial investment. 
But how can Millennials buy a house in a market that's as hot as Canada's right now? A 2019 Generation Squeeze survey revealed that average home prices in Canada (which are at historic highs in some parts of the country) are more than double what is affordable for Millennials.
Millennials may be the most educated (and have higher incomes than Gen X), but they're also therefore the most loaded down with mortgage and student debt. If you then consider that it also takes the average Millennial 13 years to save a 20% down payment on an average-priced home in comparison to the five years it took their parents to do the same when they started out around 1976, it's clear the gap is a wide one. A 2019 Statistics Canada report puts it simply: this generation "may be facing different challenges in building wealth than previous generations of young Canadians."
It's no wonder then that 46% of those who have bought a home did so by receiving significant financial support from their parents, according to KPMG. This same survey found that if they do save and buy a home now, Millennials are also likely to be delaying their retirement savings – and/or simply won't have enough down the road. 
Millennials prefer city life to the suburbs: False
Based on the Royal LePage survey, 45% of Millennials prefer to live in a city, compared to 47% who prefer the suburbs or country. 
Cities are more walkable, generally have greater access to entertainment and diversity and more employment options. But those opting for the suburbs prefer the greater outdoor space and lower home prices.
With remote work on the rise due to the pandemic, the willingness to move farther from their workplace in order to find a home has also been appealing to Millennials, with 52% saying it's raised their likelihood of moving outside the city and discovering something new. 
All in all, Millennials aren't as easy to pin down when it comes to homebuying as other generations might think. Not only do we dream of homeownership, we see its benefits. But thanks to a host of very real reasons, it isn't as easy as seeing, loving, and buying. 
One thing is for sure: we're rewriting the rules and changing the standard, and hopefully helping the generation after ours face less expensive expectations.
About the author

Sadaf Ahsan is a culture writer and editor in Toronto. Her work appears in the National Post, while she has also written for Refinery29, Flare and Chatelaine.