What is a reverse mortgage and how does it work in Canada?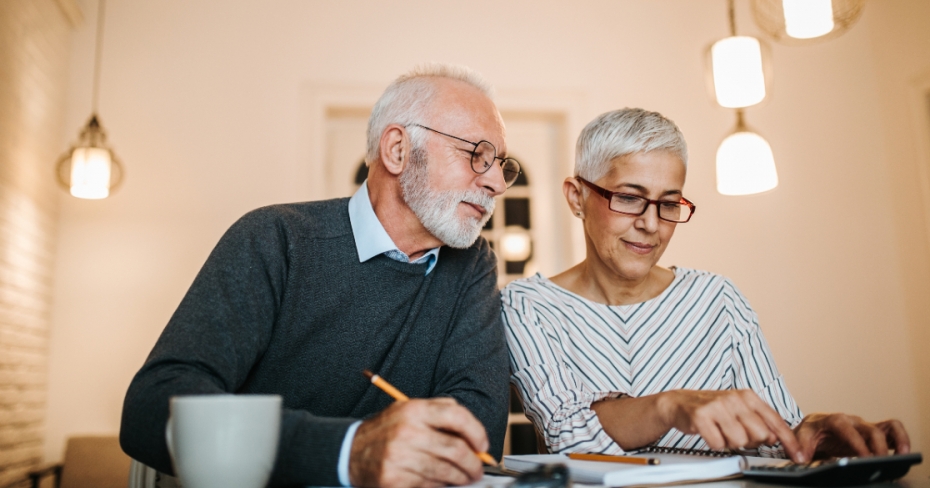 Eligible Canadian seniors can borrow up to 55% of their home's value using a reverse mortgage. But there's a lot to consider before signing on the dotted line. Learn about whether a reverse mortgage might be right for you.
This article has been updated from a previous version.
Canadian seniors have been tapping into their home equity in a process known as a reverse mortgage at record levels. The most recent figures from the Office of the Superintendent of Financial Institutions (OSFI) show that the outstanding reverse mortgage debt for Canadians reached $4.42 billion in October 2020 — a 12.55% jump compared to the year prior.
Whether it's to boost retirement income to help with regular bills, pay for home repairs and renovations, cover healthcare expenses, or pay off other debt, a reverse mortgage allows qualifying homeowners to borrow up to 55% of their home's value — tax-free — while maintaining ownership of their home.
As is the case with any mortgage product, there's a lot to consider before you put pen to paper. Below we take you through the ins and outs of a reverse mortgage, and whether it's right for you.
How does a reverse mortgage work in Canada?
To be eligible for a reverse mortgage in Canada, you must be a homeowner who is at least 55 years old. If your spouse or partner is on the title of the home, they must also be at least 55 or older in order to qualify.
Also known as an "equity release," a reverse mortgage is designed for cash-strapped retirees because they won't be obligated to make a monthly payment until they move, sell their home, or pass away. However, most lenders will want to see that you have at least 50% equity in the home when you apply. And in order to keep the loan in good standing, homeowners need to pay any property taxes or home insurance premiums they have in effect, as well as keep the home in good condition.
Like other popular refinancing options, such as a home equity line of credit (HELOC), you may face a prepayment penalty if you pay off your reverse mortgage before it comes due. The home you take a reverse mortgage out on must also be your primary residence, and should you choose to downsize or move, you're still on the hook for repayment.
How much can you borrow with a reverse mortgage? Well, that depends on a few factors: the appraised value of your home, your age, and your lender.
As of today, there are only two banks in Canada that offer reverse mortgages: HomeEquity Bank and Equitable Bank. 
The pros of a reverse mortgage
By the time Canadians become seniors, it's not unlikely for many to still be battling high household debt levels and adjusting to lower incomes in retirement. Products like mortgages and HELOCs may not be available to this demographic because of income verification rules. A big advantage of a reverse mortgage is that there is no income verification required, making the loan an attractive alternative source of income.
Other advantages include not having to make regular payments until you sell or pass away, not having to pay tax on the money you borrow, and not interrupting your government benefits, such as Old-Age Security (OAS) or the Guaranteed Income Supplement (GIS).
Depending on the lender, a reverse mortgage payment can be obtained as a lump sum or as recurring deposits into your bank account. And as long as you pay off any outstanding loans or lines of credit, there are no restrictions on how the remainder of the funds are used.
The cons of a reverse mortgage
Before you sign on the dotted line, there are some disadvantages to consider when it comes to a reverse mortgage. For instance, if you want to leave your home to your children or other beneficiaries, you should keep in mind that having a reverse mortgage on the property can cause problems for your heirs.
The loan can chew away a substantial portion of a homeowner's equity, meaning there may be less money in your estate at the end of the borrowing term. If you choose not to repay the principal and interest, the equity you hold in your home may also go down as you accumulate interest on your loan. In some cases, the time needed to settle an estate may be longer than the time allowed to repay a reverse mortgage.
Another disadvantage is that your estate has to repay the loan and interest within a set period of time after you die. This may result in less money in your estate to leave to your beneficiaries.
The other drawback to a reverse mortgage is that interest rates tend to be higher than a traditional mortgage or other credit products.
There are fees associated with taking out a reverse mortgage, too. These include a home appraisal fee, a setup fee, legal fees, and closing and administrative costs. Some fees may be added to the balance of your loan while others you may have to pay upfront.
Just like a traditional mortgage, it's crucial to understand all the terms before you commit. When in doubt, reach out to a mortgage professional.
If you're considering a reverse mortgage, the Financial Consumer Agency of Canada suggests that you ask your lender the following questions:
How can I access the money from a reverse mortgage?
Are there any fees that I'll have to pay?
What interest rate will I have to pay on the money I borrow?
What can cause the loan to default?
Are there any penalties I'll need to pay if I sell my home within a certain period of time?
How much time do I have to pay off the loan's balance if I move?
How much time does my estate have to pay off the loan's balance if I die? And what happens if it takes longer than the stated period?
What happens if the amount of the loan ends up being higher than my home's value when it's time to pay the loan back?
If you do decide to move forward with a reverse mortgage, shopping around for the best mortgage rate with a bank or broker can help you save money in the process.
About the author
Zandile is a freelance personal finance journalist. She previously worked as a personal finance writer at LowestRates.ca and before that, the content editor for Real Estate Management Industry News. As a self-proclaimed budget warrior, Zandile dedicates most of her time to advocating for financial wellness.