What is a conventional mortgage?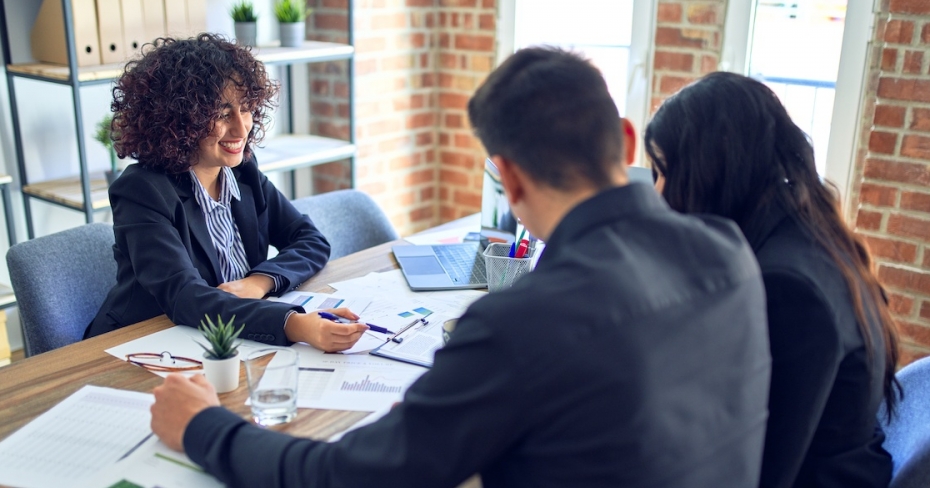 The big benefit of a conventional mortgage loan is that you have immediate equity in your new home. Let's explore the ins and outs of uninsured residential mortgages.
When it comes to mortgages, most people tend to be familiar with expressions like fixed and variable. 
While those terms refer to the type of interest rate attached to the mortgage, namely whether it stays the same or fluctuates throughout the length of the loan term, there are actually several different types of mortgages out there. 
Let's explore conventional mortgages — what they are, what benefits they have, and how you can qualify for one.
Conventional mortgages in Canada
The term conventional mortgage refers to an uninsured residential mortgage. In other words, you have a 20% down payment and only need a loan for the remaining 80% of the total purchase price of the home. This exempts you from having to purchase mortgage insurance via the Canada Mortgage Housing Corporation (CMHC).
With a conventional mortgage down payment, if the cost of the home is $500,000, you would already have the $100,000 payment on hand and would therefore need to borrow $400,000. 
The big benefit of a conventional mortgage loan is that you have immediate equity in your new home. Plus, financial institutions would consider you less risky to lend to and they would be willing to give you more loans like a home equity line of credit (HELOC) because of the existing equity in the home. 
The difference between a HELOC vs. a conventional mortgage, however, is that a HELOC is secured against your home equity. It's yours to use on an ongoing basis as you need it — sort of like a revolving line of credit. You'll have to pay only the minimum interest payment, unlike a mortgage where you have a set weekly, biweekly or monthly payment. There are risks that come with HELOCs, though. Their interest rates tend to be high and your lender can ask you to repay the entire loan amount (even if you've not used it all) at any time.
Conventional vs. high-ratio mortgage
The opposite of a conventional mortgage is a high-ratio mortgage — where the down payment is less than 20%. These mortgages require insurance from either CMHC, Sagen (formerly Genworth) or Canada Guarantee. 
With insured vs. conventional mortgages, lenders are protected in the event that you default on your mortgage. The insurance premiums are added to your overall mortgage amount, bumping up the total you have to pay each month (or whatever payment schedule you've opted for). If you have the 20% conventional mortgage amount, you won't need the insurance and will pay less overall.
Collateral vs. conventional mortgage
Conventional mortgages are often mentioned at the same time as collateral mortgages (like now, for example) but they do have some differences. With a collateral mortgage, your mortgage is "readvanceable," which means that as the value of your home increases, your lender can loan you more money without you needing to refinance your mortgage. Instead, they will register your property for a collateral change for a higher amount than the original loan. You can then borrow the money as you need, similar to a HELOC.
Interest rates on conventional mortgages 
There's no set or specific interest rate for conventional mortgages.
The interest rate attached to conventional mortgage financing will depend on several factors, including your credit history, the length of the mortgage term, the amortization period, the current prime rate, whether you want a fixed or variable rate, and the overall loan amount. So while having a 20% down payment is helpful, there's no guarantee that this alone will get you the best rate on a conventional mortgage loan. 
That said, with a 20% down payment, your lender will likely consider you a low-risk borrower and so they might be willing to offer you preferential or special interest rates. 
Be prepared for lenders to do their due diligence on you when applying for a conventional mortgage. Your credit score will be an important component here, so try and make sure it's in good shape before trying to qualify.
In any case, you should work with a mortgage broker and compare mortgage rates online to be sure you're getting the best conventional mortgage rate for your needs. 
Another benefit of a conventional mortgage is that the mortgage type remains the same over time. So when it's time to renew or refinance your conventional mortgage, you can switch to another provider and your mortgage's status won't change.
Lenders with the best conventional mortgage rates
No matter the lender, you'll be subject to the mortgage stress test: two words that could make or break whether you can afford a home. 
As of June 2021, the Office of the Superintendent of Financial Institutions (OSFI) introduced new changes to the mortgage stress test. Previously, only those seeking high-ratio mortgages had to undergo the test, but now every homebuyer has to — whether they meet the requirements for a conventional mortgage (20% down payment) or not.
The OSFI now wants these borrowers to prove that they can afford the interest rate they're given today for a conventional mortgage at 5.25% or the rate offered by the mortgage lender plus 2% — whichever happens to be higher. 
This is a newly introduced limit on conventional mortgages that you should be aware of if you have a 20% down payment ready to go. 
While there are benefits to going with a conventional mortgage (immediate equity, lower monthly payments, and the ability to access more loans if needed), be sure that you're not leaving money on the table by simply taking the first offer from the first lender you speak with. Compare conventional mortgage rates from different lenders to find the best rate. Shopping the market is one of the most advantageous things you can do when looking for any financial product, especially something as big as a mortgage.
About the author

Renee Sylvestre-Williams is a finance and business reporter. In her more than 10 years of journalism, her work has been published in the Globe and Mail, Flare, Canadian Living, Canadian Business, the Toronto Star and Forbes. She also publishes a biweekly newsletter, The Budgette, where she provides financial education for single earners.