What you need to know about buying a property outside of Canada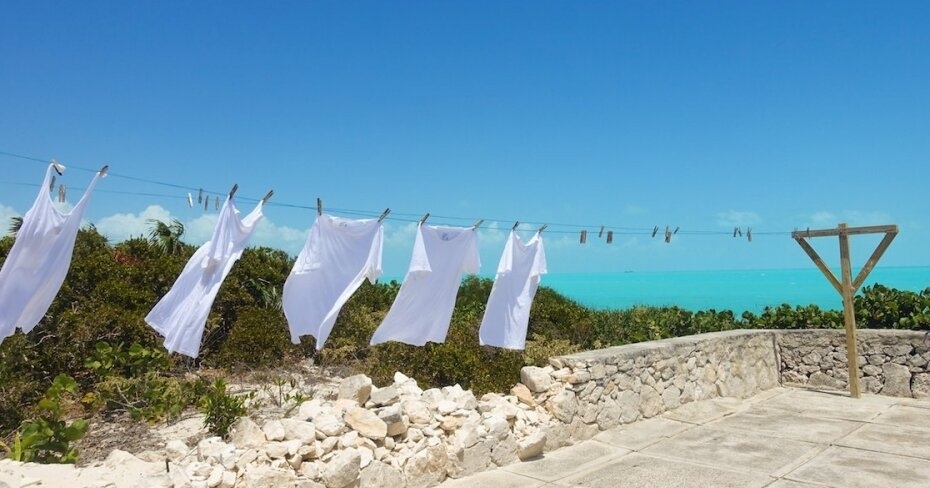 Whether you're looking to spend your retirement years in perfect weather, or you're an independent worker ready to escape Canada's rising cost of living, buying property overseas may be a serious consideration.
This article has been updated from a previous version.
For many, having the keys to their very own property abroad is the dream. Canadians who fly south for the winter may wish to invest in a condo in a sunny corner of the U.S. A soon-to-be retiree might want to snag an oceanside abode to spend their best years. With Canadian home prices outpacing the budgets of many young professionals, buying abroad can sometimes be a more realistic financial option than buying at home.
For Canadians buying property in the United States, Florida, California, Arizona, and Texas rank as especially popular states, according to Stephen Fine, president of Snowbird Advisor, an educational tool for international home investment and resource for Canadians who spend winters abroad. According to the National Association of Realtors, Canadians bought the most residential properties in the U.S. among foreign buyers from April 2020 to March 2021. During that period, they accounted for 8% of all foreign buyer purchases — likely because U.S. homes generally come at a lower cost than options in Canada, particularly those in the Toronto and Vancouver markets. Many Canadians are also investing in homes in Mexico and Central and South America. 
Whether you're looking to spend your retirement years in perfect weather, or you're an independent worker ready to escape Canada's rising cost of living, buying a house in the U.S. may be a serious consideration. But first, there are some factors you should think about.
Your standard home-buying groundwork can't go neglected
When considering a home purchase abroad, stay grounded. It's easy to get swept up in the romantic details: waterfront views, snowless months, rich cultural experiences, and lower prices. Sure, there are a lot of factors that can make home-buying abroad attractive, but don't let those get in the way of thorough research to make sure this purchase is suitable for you in the long run.
Fine cautions potential buyers not to overlook or skim through their pre-purchase research. The same questions you would ask before buying property at home also apply when buying abroad.
"There's obviously the due diligence of: is this a quality property? Is it in a location you'd want to be in? Have you looked into the quality of the construction?" Fine says. "Those are the initial considerations, and that's sort of the pre-purchase phase when you're choosing the property."
Research the perks and potential dealbreakers of your destination country
Each location you're considering is going to have its own unique set of perks and pitfalls. Know them in advance because they will likely affect factors such as ownership structure, taxes owed, or mortgage technicalities. There may even be a dealbreaker you were unaware of.
In the U.S., for example, a Canadian who opts to get a mortgage through a U.S. institution will be subject to a foreign national fee, which ends up translating to a higher mortgage rate. Meanwhile, in Mexico, you can't just snap up a property wherever you want. The country has a restricted zone for international real estate investment that includes areas within 100 kilometres from national borders and 50 kilometres away from the ocean. Foreign buyers have to jump through extra hoops to acquire homes within this zone. Under the country's foreign investment law, however, they can do so through a Mexican corporation or trust in which they become the beneficiary. 
Depending on where exactly you choose to buy, there can be benefits, too. Certain countries will offer perks to foreign investors, such as citizenship or permanent residency. In Colombia, for example, a foreigner who spends more than a set benchmark on their home is entitled to an investment visa affording them the chance to live long-term in the country. In Portugal, a Canadian can get a residence permit when they spend at least 500,000 euros on a home; this allows them to live and work in the country without needing a residency visa. Dominica, in comparison, offers a more affordable citizenship by investment program. A US$200,000 real estate investment on the Caribbean Islands will earn a foreigner a passport to the island nation.
Know your expected ongoing property costs
Many Canadians buying foreign property look at the home's price tag and forget additional costs. That's a big error when buying outside of Canada — especially considering that factors like paying foreign taxes or hiring a property manager can mean higher costs than at home. "A lot of people don't think about the ongoing costs of owning a foreign property," says Fine. "For example, in addition to mortgage payments, there are utilities, upkeep, taxes, insurance, etc."
While many people who own second properties in Canada choose to offset these costs by renting out their space, there may be limitations to doing this abroad. Fine advises homebuyers to check local bylaws to understand regulations for renting out their property. Tax implications, for example, are important to consider. In Canada, rental income must be reported for tax purposes — and this is likely the case in many foreign countries as well. Folks who are renting out their properties in California, Arizona, and Florida, for instance, may be subject to transient rental taxes or a state tax on rental incomes. Take all of these costs into account before accepting any tenants. 
Look for a mortgage from a financial institution with Canadian ties
If you're a Canadian taking out a mortgage for a foreign property, going with a bank that has a Canadian arm is going to save you both money and a headache, especially if you compare mortgage rates. "What a lot of Canadian banks are doing now is their U.S. operations are making it easier for Canadians to get mortgages in the U.S.," says Fine. "They'll use their Canadian credit score; they won't charge a foreign national fee, which a lot of U.S. banks will do. It's near impossible to get a loan from a U.S. institution that doesn't have Canadian ties."
Signing a mortgage with an American bank isn't completely impossible. But because the institution won't have access to your credit score, things can become complicated. Even once you've secured the loan, when you add the cost of the foreign national fee the bank will charge you, your monthly payments are going to be much more than what you'd owe if you were paying off the same property as an American citizen. "For all those reasons, in my view, it doesn't make sense to go to a U.S. institution," says Fine.
Your best bet: start with Canadian institutions and go from there to make your international living dreams a reality.
About the author
Sinead Mulhern is a Canadian journalist who writes about health, fitness, travel and personal finance. A former Torontonian, she is now based in Medellin, Colombia where she freelances for Canadian publications while travelling.