How to get a better rate when you renew your mortgage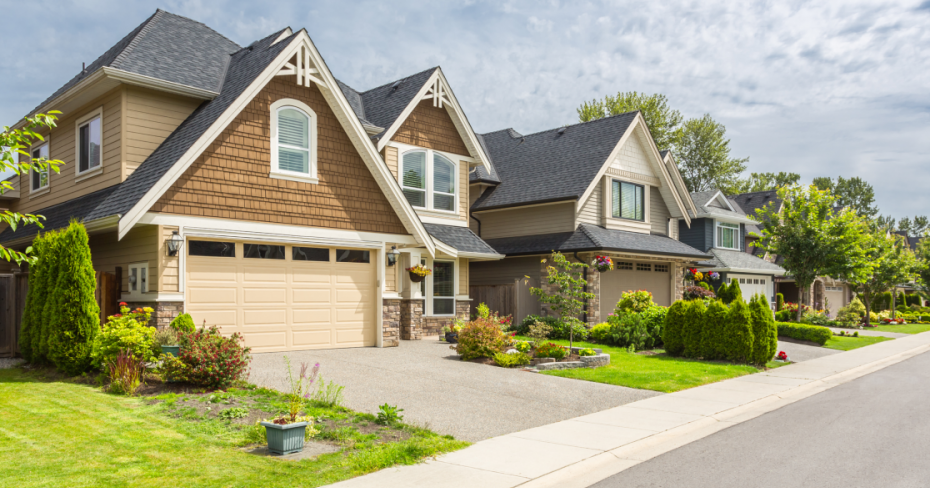 Before accepting your current mortgage lender's offer to renew your loan, shop around. You might be able to negotiate a better rate or conditions. Here's everything you need to know.
This article has been updated from a previous version.
When it comes time to renew your mortgage, do you blindly accept the first offer from your existing mortgage lender? Banks know that most homeowners don't bother negotiating — or shopping around, for that matter. As a result, the initial offer might be at a higher interest rate than they're authorized to give you.
It's in your best interest to shop the market to find the best mortgage rate possible. Here are a few things to consider when renewing your mortgage:
How satisfied are you with your current lender?
Are you receiving other perks, such as free banking or preferred rates on savings accounts or guaranteed investment certificates (GICs)? If the answer is yes, determine the dollar value to ensure it's worth staying put.
Has your financial situation changed and, if so, do you want to change your mortgage payment frequency or amount?
Can you handle increasing your payments to pay off your mortgage sooner?
Do you want the ability to make lump-sum payments directly to the principal? How much?
Would you like to consolidate credit card or other high-interest debt?
Can you port your mortgage to another lender without paying a penalty?
Once you understand your situation and goals, you're ready to look for the best deal to renew your mortgage.
How to negotiate a better deal when you renew your mortgage
The most straightforward approach to negotiating a better mortgage rate in Canada is simply contacting your current lender and asking for a better deal. Stress to them your history of making payments on time and being a good customer.
Ask about special promotions they're offering new customers and if any deals apply to you. Research promotional offers from other lenders to have something to compare. If you have time, take your renewal letter to a few banks for a quote.
Banks must provide a renewal statement at least 21 days before the end of your existing mortgage term, which gives you a bit of time to work with — but not a lot.
Contact a mortgage broker if you're serious about switching lenders. Brokers don't typically charge for their services, and they have access to more lenders and better rates than you can find on your own. You can also go online to find a better deal to renew your mortgage. Some websites offer you access to multiple lenders and quotes in minutes.
Start the process several months before your mortgage renewal date to get a good overview of the market. Look for lenders that will hold their rates for 90 to 120 days. A rate hold is a time before your mortgage renewal date in which you can lock in the current mortgage rate. Many lenders will honour the lower rate if interest rates go down within this period.
Find a better mortgage renewal deal
You can usually get a better rate on your mortgage renewal if you're willing to forgo a few extras, such as the ability to make large lump sum payments or the option to break your mortgage early without penalty.
These deals entered the mainstream several years ago when BMO famously irked the federal government by offering a four-year fixed-rate mortgage at 2.99% – an offer loaded with restrictions. Ironically, until the Bank of Canada rate hike in April, it was common to see lenders offering five-year fixed-rate mortgages at less than 2.5%.
Make sure your financial situation is stable and that you understand the mortgage terms before you renew. You don't want to be stuck in a restrictive mortgage and face huge penalties if you must sell your home.
Mortgage renewal is a great time to revisit your payment terms. Do you want to keep on the same amortization schedule? Five years into a 25-year mortgage means that your amortization schedule should be 20 years upon renewal. Resetting it back to 25 years will ensure you have smaller payments, but at what cost? You'll end up paying more interest on the principal over the lifetime of your mortgage.
Alternatively, you can accelerate your amortization by increasing your monthly payments or adjusting their frequency. Consider switching to bi-weekly payments instead of monthly or twice monthly. This approach effectively makes one extra monthly mortgage payment each year and can pay down your mortgage up to four years faster.
If you find the increased payments are too much to handle, some lenders will let you reduce the payments during your mortgage term. If you're considering this option, discuss it with your lender or broker first.
How to get the features you want in a mortgage
Always shop around and don't accept the first offer from your bank. Take your time to compare lenders and consider your options. Give yourself a few months before your mortgage renewal date, knowing that you'll get an offer from your current lender at least 21 days before the end of your term.
Remember that often the best rates come with restrictive terms and conditions. Keep this in mind when deciding what features you want to have in your mortgage.
Take a careful look at your financial situation and decide what changes you can afford to make to your mortgage this time around. Increasing your payment frequency could help you pay less interest on the principal in the long term and be mortgage-free faster.
Finally, consider using a mortgage broker to help negotiate the best rate and terms when renewing your mortgage. They can help answer any questions and alleviate some stress as you navigate the renewal process.
About the author

Robb Engen balances a full-time job with a host of side-projects and a busy young family. He co-founded the personal finance blog Boomer & Echo in 2010, and started Rewards Cards Canada in 2011. He is also a freelance writer for the Toronto Star. Robb is currently on the path to CFP certification and last year launched his own independent fee-only financial planning service.