Compare the best mortgage rates for free as you renew your mortgage.
On average, Canadians save thousands of dollars per year by comparing rates with us.
Find the best mortgage renewal rate in just 3 minutes.
Compare rates from Canada's top banks and brokers

22,492

Canadians

have compared rates and saved money over the last 24 hours
January 28
This ppl are amazing and very…
This ppl are amazing and very understanding my situation. The costumers Services...
Glenda Amaya
January 28
Excellent service
Excellent service, very professional and helpful. Waiting for the response from ...
Nazira Rawjee
January 25
Fastest way to see what's on the mortgage market
Tried LowestRates.ca first time and was surprised by the friendly, fast and comp...
Grey Wolf
January 24
Excellent and efficient
Excellent and efficient, friendly service.
Lola
January 24
choice!!!!!
choice!!!!!
chrischristoff
January 22
There service is great
There service is great, I have no complaints. 👌
HeronBeckford
January 21
Preparedness on behalf of contact team
Preparedness on behalf of contact team
TerryPetznick
January 20
Great customer service!
Great customer service!
Ron Zeraldo
January 17
Very prompt service and friendly staff
Very prompt service and friendly staff
Roberta Boswell-Gobay
January 13
Extremely quick and helpful response
Extremely quick and helpful response
KrisEggleton
January 12
Simple to use website.
Simple to use website. Range of prices for different companies . Very quick foll...
Roy Bucciol
January 11
Representative was very professional…
Representative was very professional and answered all my questions.
tek
January 6
Very professional and have patience…
Very professional and have patience answering my questions
ReynaldoBautista
January 5
timely response straitforward discussion.
timely response. straitforward discussion.
garnetmoore
December 31
Professional knowledgeable staff
Very quick response to my application. Professional knowledgeable staff. Smoot...
Jamie Hotrum
December 22
Barrett was extremely helpful and…
Barrett was extremely helpful and patient! I just moved back to Ontario and he h...
Leiah Otten
December 20
Great customer service.
Great customer service.
Narendra Naraine
How comparing
mortgage

quotes works. Hint: it's free!
Share
First, choose whether you're buying a new home, refinancing or renewing, and fill in a few details. It only takes 3 minutes, and it's 100% confidential.
Compare
Next, we'll show you quotes from 50+ Canadian banks and brokers. It's free, with no commitment.
Save
When you find the best quote, secure your rate by talking to a licensed broker or agent.
Mortgage renewals: what you need to know.
When you take out a mortgage, you enter a contract for a specified number of years. This is known as a mortgage term. A mortgage renewal happens at the end of your term and gives you a chance to update your mortgage terms. You may want to switch from a fixed-rate mortgage to a variable-rate mortgage, for example, or negotiate a better rate if interest rates have fallen.
A mortgage renewal is a great time to go shopping. And by that, we mean shopping for a lower mortgage rate, since you're effectively ending one contract and starting a new one. Often, that happens with the same lender, but you also have the option of seeing what other offers are out there. If you took out a mortgage five years ago when rates were higher and now they're lower, for instance, then shopping around for a mortgage renewal may be a good option for you.
Keep reading for more information about mortgage renewals, including how they work, as well as when and how to go about them. Once you feel equipped with how mortgage renewals work in Canada, you can use LowestRates.ca to compare mortgage renewal interest rates from lenders across Canada in just minutes.
Your questions about mortgage renewals, answered.
What happens at a mortgage renewal?
If your mortgage isn't on track to be fully paid off by the end of your term, your lender may give you the opportunity to renegotiate the term, type, and interest rate of your existing mortgage. For example, let's say you signed up for a five-year fixed-rate mortgage. That means that the term of your mortgage is five years. This is the amount of time your agreed-upon interest rate is in effect for. Note that this is different from the amortization period, which is how long it will take to pay off your mortgage in full. If you don't pay off your mortgage by the end of those five years — which, let's face it, most people don't — you'll likely have the option to renew your mortgage at that time. Mortgage renewals allow for you to adjust things like:
Mortgage term
Mortgage type (variable versus fixed)
Amortization period (how long you're going to be paying the mortgage off for)
How much interest and principal you're paying on the mortgage
How often you're making payments
How do mortgage renewals work?
Once your mortgage term ends, a mortgage renewal is not automatic, technically. But the process is typically initiated by your lender without you having to ask — as long as you're in good financial standing.
According to mortgage renewal rules in Canada, if your mortgage is with a federally regulated financial institution and isn't going to be paid off by the end of your mortgage term, you should receive a mortgage renewal notice roughly 21 days before your term is set to expire.
You should then get started on the renewal process right away. If you're looking for advice on your mortgage renewal in Canada, one of our broker or bank partners can tell you how best to proceed.
How long does a mortgage renewal take?
The timeline for a mortgage renewal will vary by lender. That said, it's a good idea to get things rolling about 120 days, or 4 months, in advance of your mortgage renewal date, because there's a good amount of paperwork to complete. It's best to leave yourself lots of time to get everything organized and preapproved so it's a seamless transaction. Some lenders might even let you start the process as early as 150 days before your mortgage's maturity date.
How to renew your mortgage
For the most part, you should be able to complete your mortgage renewal online. Again, you want to make sure you leave yourself lots of time for the process, so it's best to start at least 120 days before your mortgage renewal date.
To begin, don't just accept what your lender offers you. Carefully review the terms of your mortgage renewal and then see what other mortgage renewal offers are out there. Check out what current mortgage renewal interest rates are like in Canada and then use online comparison websites to compare mortgage renewal rates from different lenders.
At LowestRates,ca, you can compare the best mortgage renewal rates in Canada for free. In fact, we bring you mortgage renewal quotes from 50+ Canadian banks and brokers.
How to negotiate a mortgage renewal
The easiest way to negotiate a mortgage renewal is by not simply accepting the first offer your lender gives you. Review the terms carefully and if you're not satisfied, take your mortgage renewal form to different lenders and ask them if they can provide you with a better deal. Your current provider might even renew you early at a lower rate to keep you as a customer if it knows you're going to take your contract elsewhere. The most important piece of information you should be paying attention to during this whole process is the interest rate.
Can I renew my mortgage early?
You might be wondering when you're able to renew your mortgage. The earliest that most lenders will allow you to start the mortgage renewal process is 120 days, or 4 months, from your mortgage renewal/maturity date. This is known as an early mortgage renewal and typically, there is no early mortgage renewal penalty.
If you try to break your mortgage in the middle of your term, you may have to pay a penalty, known as an interest rate differential (IRD).
Should I renew my mortgage early?
Our best advice is to start your mortgage renewal as early as your lender allows you to. Any earlier than that and you could be on the hook for charges if you try to break your mortgage early, which is different than a renewal.
Does a mortgage renewal require a credit check?
There are several steps for a mortgage renewal, and one of those steps is typically a credit check done by your lender to determine whether or not you qualify for a renewal. But keep in mind that your lender already has access to your credit score, since you would have had a hard credit check done at the time you got the mortgage.
Does my credit rating affect my mortgage renewal?
Your credit rating may have an impact on the interest rate you're offered by your lender, among other terms of the renewal. So it's best to keep your credit rating in good standing by making all your bill payments on time.
Will I be charged mortgage renewal fees?
While there's no "mortgage renewal fee" per se, there are fees associated with renewing your mortgage in Canada, particularly if you change lenders, such as:
Fees to void your old mortgage and register your new one with your new lender
Fees to transfer the mortgage from your previous lender to your current lender
Fees to get a new appraisal done on your property to determine its value
Fees to switch lenders if your mortgage is registered with a "collateral charge," meaning it was used to secure more than one loan with your lender, such as a line of credit and a mortgage.
As well, if your mortgage was insured and upon renewal your mortgage loan amount or amortization period increases, you might get charged a mortgage insurance premium. If you previously had mortgage insurance with your old lender, let your new lender know to avoid being charged this fee.
All of this information, as well as everything that's in the original mortgage contract, should be spelled out clearly on the mortgage renewal notice you receive. Make sure you fully understand the terms and conditions before you sign a mortgage renewal agreement.
Are mortgage renewal fees tax deductible?
If you own and have a mortgage for a rental property, you can deduct certain fees related to your mortgage, according to the Government of Canada. But if this is the home you own and live in yourself, then no you can't deduct fees associated with mortgage renewal.
Can a bank deny my mortgage renewal?
Yes. The bank, or any other lender for that matter, doesn't have an obligation to renew your mortgage — either upon the terms you request, or at all. If you've demonstrated that you're an irresponsible mortgage holder, your lender can cancel your mortgage contract. If you are denied, you can apply with a new lender. But keep in mind that you'll probably need to pass a stress test in order to qualify.
That said, renewing your mortgage should be straightforward if you've proven that you're a responsible borrower. Here are some tips for getting your mortgage renewal approved:
Make your payments on time and in full every month
Maintain a good credit utilization ratio
Mortgage renewal vs. refinance: what's the difference?
It's understandable to be confused about these terms. Many people wonder whether or not they should opt for a mortgage renewal or refinance their mortgage. These two terms are similar but they're not the same.
So, what does it mean to get a mortgage renewal? As we've discussed, a mortgage renewal is a chance to renew the existing terms of your current mortgage — everything from amortization period to interest rate to how often you make payments.
The difference between a mortgage renewal and a refinance, however, is that refinancing your mortgage gives you an opportunity to secure a lower interest rate earlier, consolidate your debt and even tap into some of the equity in your home. With a refinance, you can either break your current mortgage and get a brand new one with the same lender or a new lender, take on a new mortgage for more money using a home equity line of credit (HELOC), or blend and extend your mortgage, which means you'll blend a new mortgage rate with your current one.
Mortgage renewal vs. remortgage: what's the difference?
The word "remortgage" is sort of a catch-all for both "refinance" and "renewal," depending on the circumstances.
When your term is up and you negotiate a new term, that's known as a renewal.
When you break your mortgage early to renegotiate the term details, that's known as a refinance.
In either instance, you are completing a remortgage.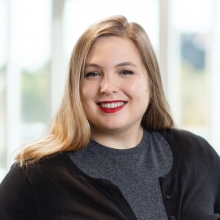 Alexandra Bosanac
About the Author
Alexandra Bosanac is the Core Content Manager for LowestRates.ca. Her reporting has appeared in Canadian Business, the Toronto Star, the National Post, and the CBC.
Mortgage news
Homebuying
This article has been updated from a previous version. Getting a mortgage is a big commitment and likely o...
Read the Story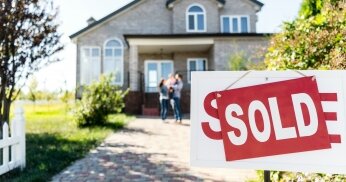 Homes
Real estate markets follow seasonal cycles, and the fall and early winter tend to be the slower of the four. For the bet...
Read the Story
Read More Like This