Do you need travel insurance to cross the U.S. border?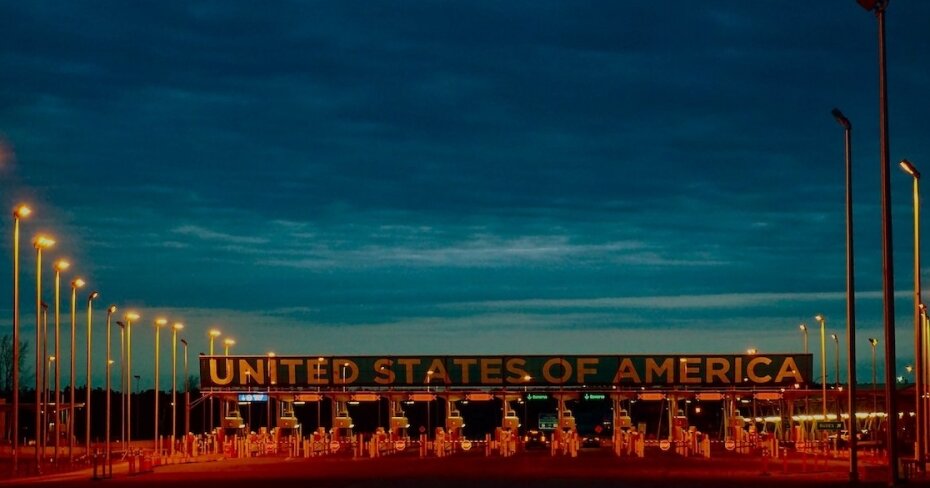 Though Canada and the U.S. are neighbouring countries, your full provincial health insurance doesn't extend beyond the international border. Travel insurance can offer inclusive healthcare coverage while abroad.
This article has been updated from a previous version.
Canada and the U.S. maintain such an interdependent relationship that many travellers cross the border for day trips or longer vacations without a second thought. Unfortunately, the proximity between the two countries means Canadians may be more likely to cross the border without travel insurance or additional health coverage in their back pocket. Neglecting to account for a health emergency in another country or travel interruption can add expenses to your trip that you didn't expect — or budget for.
Canadian healthcare coverage is limited to emergencies
Canadians are very comfortable with universal healthcare plans available north of the border, but often forget that inclusive healthcare ends on the other side of the border. Some provincial healthcare plans, like OHIP, can cover some emergency healthcare expenses incurred while in the U.S., which may include unexpected medical assessments, outpatient services like MRIs, and inpatient services like hospital stays. However, that extended coverage depends on the required degree of treatment.
Provincial healthcare coverage limits across the border
If an accident does occur, the cost can be exceptionally expensive to pay out of pocket. For example, the average cost of a three-day hospital stay in the U.S. is approximately $30,000 USD. In more extreme circumstances, hospital stays can cost hundreds of thousands of dollars between treatments, invoices, and medications. Unfortunately, provincial healthcare coverage is often not enough to cover these large sums.
For example, OHIP coverage limits outside of Canada are as follows:
Doctor visits:
The lesser of:
The amount billed by the doctor outside of Canada
Ontario rates paid to physicians
Emergency outpatient services:
The lesser of:
Up to $50 CAD per day
The amount billed by the hospital
Emergency inpatient services:
Up to $400 CAD per day for high level care (i.e., operating room)
Up to $200 CAD per day for lower-level care
You can't prepare for an accident, as a mishap is unpredictable by nature. But by acquiring your own travel insurance before crossing the border, you can rest assured that any hospital bills incurred while in the U.S. are covered by a travel insurance policy. And be sure to bring your provincial health card, proof of residency, and proof of employment to your local service centre before you leave to ensure your coverage will be active.
Which travel insurance is best for Canadians?
The question then becomes how much insurance do you need to adequately protect yourself, and which plan type is best?
For instance, is your cross-border shopping or vacation a one-time occasion, or do you plan to make frequent trips to the U.S.?  Do you have a partial insurance plan that covers some expenses but still require more coverage? Or do you require an all-inclusive plan that provides coverage for medical expenses as well as damaged luggage, cancelled trips, or other incurred costs?
These are all legitimate questions to ask before you cross the border.  Accidents are unpredictable and can be very expensive misfortunes — always make sure you don't leave yourself financially vulnerable to an unexpected circumstance.
About the author

Gary Parkinson is an online writer currently residing in Toronto. He uses content marketing and SEO strategies to help improve the reputations of websites with webmasters. Gary graduated Conestoga College from the business administration-marketing program.