What kind of travel insurance should you get when taking a vacation?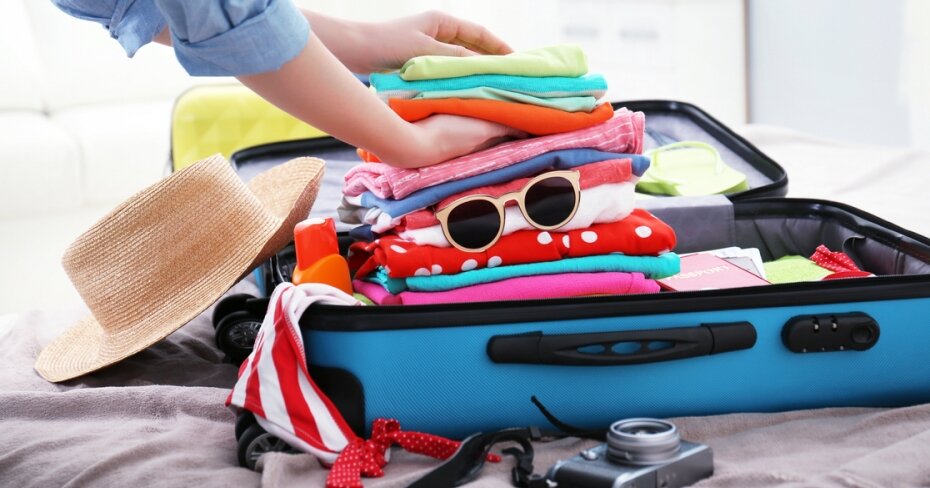 There are many travel insurance options to protect yourself, your stuff, and your itinerary. But how much coverage is necessary? Here is a guide to selecting a travel insurance policy for your trip.
This article has been updated from a previous version. 
As COVID-19 travel restrictions and safety measures ease around the globe, many people look forward to trips across the border or vacations abroad. As you take stock of your shorts, swimsuits, sun lotions and other must-pack items, don't forget this crucial detail:  travel insurance. 
Travel insurance is one of the most critical things to purchase and should be on your list of vacation expenses as you budget for your trip. While searching for flight deals and prices for action-packed tours can be more fun, travel insurance can protect those purchases.  
"Although you may wrestle with the cost of insurance and how it eats into your travel budget, it's a very important expenditure that could save your life and financial situation should something bad happen," says Nora Dunn, a Canadian financial planner and author of The Professional Hobo, whose travels have taken her to more than 50 countries over the past decade. "Having said that, there are ways to cut down on your insurance expenses." 
Here is a guide to the many types of travel insurance available for your upcoming trip and which ones are worth your money. 
Trip cancellation 
Trip cancellation insurance is your safety net if you have to cancel your travel for a medical emergency of yourself or a family member. When booking your flight, it's often offered right away through the airline (but you can also purchase it separately through an insurance provider).  
This type of insurance will cover a traveller for the unused expenses of the trip (think hotels and airfare). However, most policies will only cover cancellations before take off, not if the trip gets cut short once you're abroad. If you find yourself in this second scenario, trip interruption insurance will typically cover these expenses. It also helps with rebooking later. 
"Unless the cost of your trip is really expensive, it's not worth it," says Dunn. "Unless you're paying for expensive flights or a super fancy resort vacation that would cause you financial hardship to cancel." If you're looking to keep flight fees low, you might choose to decline this coverage. Doing so, however, will mean any unexpected cancellations or trip interruption fees will come out of your pocket should something happen, and you have to prepare for that. 
Medical insurance 
Opting out of medical insurance can have some serious financial and physical consequences. The Government of Canada advises all Canadians to purchase health coverage, even for a quick trip to the U.S., since medical costs in the country are so high. 
"This is the one that is 100% necessary," says Dunn. "This will cover you if the medical poop hits the fan at any stage along your journey, and it's the one that's worth paying for." 
Exercise caution when choosing the right plan because simple mistakes could cost you thousands of dollars. For example, many medical insurance plans will not cover injuries from extreme sports like white water rafting, rock climbing, and bungee jumping. If those are on the agenda, check that you're covered. Additionally, pre-existing ailments are likely exempt (often, this includes any conditions dating back two years), so read your policy thoroughly to understand whether you're covered and get additional coverage if needed. 
If disaster strikes and you require hospitalization, you must call your insurance company immediately. "Otherwise, they may deny your claim," says Dunn. "You have to call them as soon as possible because they may direct you to one hospital over another. There may be one that can do direct pay and another that's not a part of their system that they disapprove of."  
Share your policy details with your travelling partner or someone back home, and keep them ready in your wallet just in case. Remember, medical insurance covers hospital stays, treatment and airlift transport, which can get pricey.   
Baggage loss 
When packing designer shoes, fancy camera gear or an expensive laptop, it can be tempting to get baggage loss insurance — the thought of these things getting damaged or going missing will make most travellers cringe. Baggage loss insurance may ease travel nerves because if valuables go missing at a hostel or get damaged in transit, folks think they'll get compensation. But as Dunn advises, be careful with this type of insurance: it could just be an empty promise. 
"It's really not worth getting," says Dunn. She lists the complications, including showing evidence of damage, theft, or loss through an airline or police report. Then having to provide original receipts and photos to prove the items were owned in the first place and were in the policyholder's bag on the trip. Dunn says this type of insurance has a reputation for being challenging to file a claim. For this reason, it might not be worth the headache. 
If you are travelling with pricey items, getting a specific rider for those belongings might be more worthwhile. Golfers, for instance, might want to insure their clubs.   
Flight delay 
Airlines will often accommodate passengers for flight delays, compensating for meals or a hotel stay, so travellers usually don't incur significant losses if they opt out of coverage. Still, they may have little choice as to what they eat or where they sleep.  
If a flight is delayed for an extended period, this insurance will compensate for meals or a night of accommodation of your choice up to a specific daily spending limit. Be sure to keep all receipts and get a written statement from the airline verifying the delay.  
Before purchasing this coverage, ensure that these things wouldn't already be provided by the airline if this situation were to occur. A flight delay can be a pain since travellers can miss connecting flights or arrive at their destination later than anticipated. And flight delay insurance won't cover those expenses, but trip interruption insurance might. 
What about credit card travel insurance coverage? 
Credit cards, especially premium and travel rewards cards, often offer some travel protection. Perks like car rental insurance, baggage and flight delay, or even trip interruption coverage could come with a credit card; however, ensure you understand the coverage terms and conditions.  
Generally, a medical coverage term (the number of days a cardholder has coverage) is limited. If, for example, it offers coverage for seven days and you travel for 10, your claim would be denied. Also, in many cases, only the primary cardholder is eligible for travel insurance, which means your dependents, spouse, or friends can't be on the policy. 
While there could be some overlap between the type of coverage that a credit card will offer and the type of coverage that a travel insurance policy provides, the latter is probably going to be more comprehensive.  
Mistakes travellers should avoid 
Always read your policy thoroughly and call the insurance company if there's anything you don't understand. "It's going to be soul-destroying to do it but read every word of your policy because when something does happen, you need to know what you're covered for and what you need to do," says Dunn. 
It's also important to keep track of as many details about your trip as possible: where you're going, what activities you plan on doing, and what time of year you'll be there. Make sure you're covered for your specific itinerary and don't forget to read the fine print to know if anything is exempt. Finally, stay organized and keep all the receipts and documents that may be critical to making a claim later on. There's no such thing as being too diligent. 
About the author
Sinead Mulhern is a Canadian journalist who writes about health, fitness, travel and personal finance. A former Torontonian, she is now based in Medellin, Colombia where she freelances for Canadian publications while travelling.