The 10 Best Cash Back Credit Cards Right Now
By: Lindsey Boycott on

April 9, 2015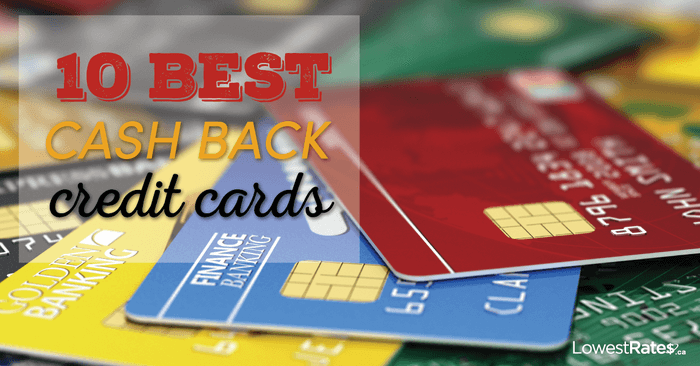 Cash back credit cards are a great option if you're looking for a hassle free rewards program. There are a lot of cash back credit cards out there and trust me when I say they're not all created equal.
When shopping for a new credit card, take into consideration factors like the annual fee and the interest rate. While 2% cash back might sound like a great offer, you're only going to collect if you can spend enough to net a profit after the annual fee. I suggest comparing credit card offers to make sure you're getting the best deal before you sign on the dotted line.
If you don't have time to surf the web looking for the perfect credit card, don't fret because I've done all the work for you. Take a look at the chart below to give you a bird's eye view of the best cash back credit cards on the market right now.
I don't want to sway you in one direction or another so they're listed in alphabetical order. However if you check out our Facebook page today, you'll see which credit card is my favourite! 
Card
Interest Rate
Annual Fee
Cash Back Rate
American Express SimplyCash Card
19.99%
$0.00

Earn 5% cash back on all purchases for the first 6 months of Card membership (up to $250 cash back)
Earn 1.25% cash back when the introductory period ends

BMO Cashback World MasterCard
19.90%
$150.00

3% gas cashback at Shell only
1.25% cashback on other purchases
Annual Fee $79 first year

BMO Cashback MasterCard
19.90%
$0.00

1.5% gas cashback at Shell only
0.5% cashback on other purchases

CIBC Dividend
19.99%
$0.00

0.25% on first $1500
0.5% from $1500 to $3000 annually
1.0% after $3000 annually

CIBC Dividend Unlimited
19.99%
$79.00

0.5% to $3000 annually
1.0% on $3k to $15k
1.5% on $15k to $35k
2.0% for $35k to $50k
1.0% after $50k

Cash Back MasterCard RBC
19.99%
$0.00

2.0% on grocery purchases up to $6000, 1.0% after that
0.5% on all other purchases up to $6000, 1.0% after that

Visa Cash Back RBC
19.99%
$19.00
Scotia Momentum Visa Infinite
19.99%
$99.00

Minimum credit limit of $5000, $60,000 annual income required, $100,000 minimum household income.
4% on eligible gas station and grocery store purchases
2% on drug store purchases too. High rates on first $25000 only, 1% after
May have to pay balance in full to be eligible for cashback. Would need to be investigated further

Scotiabank Momentum Visa
19.99%
$39.00

Earn 2% cash back on all eligible gas station, grocery store, drug store purchases and recurring payments (up to $25,000 annually)
1% cash back on everything else

TD Cash Back MasterCard
19.99%
$0.00
Image Courtesy of ©iStock.com