Are you having trouble getting a credit card right now? You're not alone
By: Subramanian Harikumar on

October 14, 2020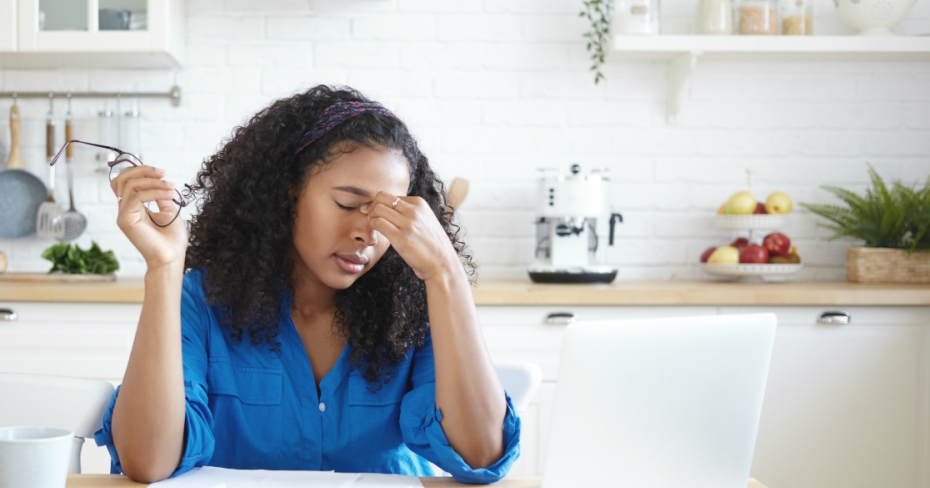 A swipe here, a tap there, and a whole lot of financial anxiety. 
If this has been your experience in recent months, then you're not alone. 
A pandemic-induced economic slowdown means thousands of Canadians are going through financial hardship, relying more often on credit to cover bills, groceries, and more.
In parallel, a fear that increasing household debt will result in more Canadians defaulting on dues and payments has led to credit card issuers cutting back:
Credit card companies are slashing the credit limits of existing customers, sometimes without warning. 
There are fewer promotions and offers from credit card issuers to attract new customers.
Banks are restricting credit available to new customers, making it more difficult to get a new credit card application approved.
Cutting down credit limit
On the one hand, credit card companies have offered payment deferrals and reduction in credit card interest rates to help Canadians under financial distress due to coronavirus. On the other hand, some credit card issuers have cut down credit limits of even non-defaulting customers without notice. 
While credit card companies are not legally bound to notify their clients about such changes, many financial experts believe that the banks are increasingly wary of credit overuse due to increasing household debt during COVID-19. 
Personal finance expert Barry Choi says credit card providers are not willing to risk offering credit to customers with higher debt-to-available-credit ratios. 
"Credit card providers just looked at how much credit was available to some cardholders and decided to reduce some limits, as a precaution," he says. 
Fewer promotions and offers 
There has also been a notable drop in the volume of offers and promotions that credit card companies use to lure new customers. One popular credit card provider has stopped offering a 0% Annual Percentage Rate on balance transfer cards while other credit card issuers have stopped advertising on affiliate channels. Based on the decrease, Choi believes that credit card issuers are not keen, during the pandemic, to expand their client base.
"Travel credit cards definitely saw promotions reduced," he says. 
Credit card companies seem to be focusing more on existing customers instead of looking for new ones
A drop in balance transfer promotions by many low-interest credit cards could be due to the nature of an applicant, Choi says. For example, some Canadians applying for low-interest credit cards might already have outstanding debt, making them not-so-ideal customers for a bank during the pandemic.
While there are fewer credit card offers for new customers, Choi says that credit card issuers are directing promotions and offers toward existing customers to keep them happy. 
"Credit card companies seem to be focusing more on existing customers instead of looking for new ones. Since some promotions were introduced for current cardholders, credit card issuers had to cut back on perks for new applicants such as a welcome bonus." 
Despite these efforts, satisfaction among customers is decreasing. According to a study by J.D. Power on credit card satisfaction among Canadians, customers are not too happy with the rewards and benefits provided. When compared with figures for 2019, customer satisfaction for rewards as well as benefits and services in 2020 have dropped by 12 points and 11 points respectively.  
A decline in credit card approvals
While more and more Canadians may be looking for low interest, easy approval, and cashback credit cards, banks have adopted a stricter approach to approving credit card applications. According to a report, the approval rate for a popular cashback credit card had dropped by almost 40% in May when compared to the start of the pandemic. The report also considers a drop in the approval rates of low-interest credit cards. 
"Credit card issuers are being a bit more strict about income verification. They may not be looking to attract clients with existing debts and unstable income,"  says Choi, speaking about the overall approval rate in the credit card industry. 
Tips to get a new credit card 
While getting a new credit card approved in 2020 may seem like a daunting task, there's reason to be optimistic as well. Here are some tips on finding better offers on credit cards and improving the chances of approval: 
Do extensive research on credit card offers online. Check out offers, deals, and promotions geared towards new customers on credit card comparison sites like LowestRates.ca. While there are fewer offers available now compared to the pre-pandemic period, Choi suggests that there's always at least one or two great offers at any given time. "You just need to decide if the card and benefits offered make sense for you."
Maintain a good credit score. Before you apply for a credit card, ensure that your credit score is in good standing. A credit score of 650 and above will improve your chances of being approved.  
Consider credit cards for bad credit. If the pandemic has negatively impacted your credit score, consider a secured card that requires a deposit. It can help fulfill your immediate credit needs while also rebuilding your credit score. 
Keep an eye open for new offers. While there might be a lull in exciting offers and promotions right now, things could change for the better in the near future. "You can also think about what's coming. Aeroplan is launching in November and the new credit cards will officially launch at that time too. There's a good chance there will be some new offers to attract new consumers," Choi says.