Will credit card interest rates be lowered because of COVID-19?
By: Bhagyashri Pawar on

April 2, 2020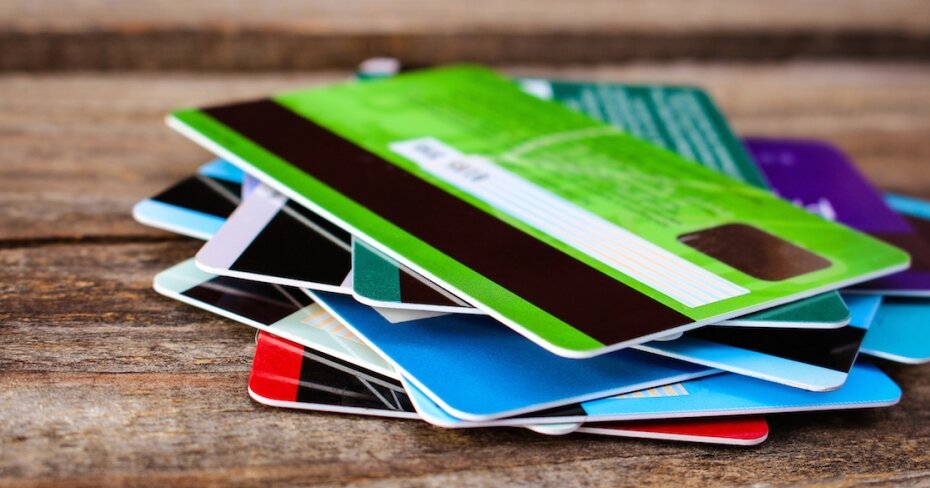 The COVID-19 pandemic has not only taken a toll on the nation's healthcare system, but has also forced businesses to close, leading to a tidal wave of layoffs or reduced hours of work. While the government has announced Employment Insurance benefits, a lot of Canadian households are still struggling to make ends meet.
Canada's Big 6 (Bank of Montreal, CIBC, National Bank of Canada, RBC Royal Bank, Scotiabank, and TD Bank) have offered mortgage payment deferrals in these trying times, but will they also reduce interest rates on credit cards for Canadians seeking financial respite?
A nudge from the federal government
The federal government is asking banks and credit card providers to lower their credit card interest rates. Prime Minister Justin Trudeau said that Finance Minister Bill Morneau is in talks with major banks about credit card interest rates. "We recognize that they are a significant challenge for many Canadians at this point," Trudeau said in his daily COVID-19 address on March 26 from his Ottawa residence. "That is why we are encouraging them to take action to alleviate the burden."
The government is also looking into lower-interest credit options. "We are looking on our end at making credit more available and less expensive for Canadians to be able to make it through the next few months," Trudeau continued.
NDP leader Jagmeet Singh has also spoken out about credit card interest rates. "I would be calling for effectively getting rid of those high interest rates," he said in an interview last week with Power & Politics
While the government seems to be pushing for a reduction in credit card interest rates, major banks across Canada are yet to act on this recommendation. 
Credit card payment deferral
The Big 6 have, however, offered the opportunity for relief on credit products, including credit card payment deferral. The terms and conditions for credit card payment deferrals vary from bank to bank. If one is struggling to make ends meet, these deferrals are good for short-term support, but they don't provide debt relief. The interest will still accrue during the deferral period.
BMO is offering credit card payment deferrals of up to six months "tailored to each individual's circumstances and needs." RBC is also offering deferral on the minimum payment, but for up to two months only. Both these banks have warned that the interest will continue to accumulate.
Scotiabank has offered credit card deferrals that can last up to three months. It has also put a pin in its scheduled interest rate increase on its Scotia Momentum Mastercard, which was set to increase from 19.99% to 20.99%. The bank had also planned on increasing certain fees such as cash advance fee and balance transfer fee from $3.50 to $4 to $5, but has put this on hold too.
In January, TD made the news for its announcement of introducing compound interest on credit cards. However, TD consumers can breathe a sigh of relief as the bank has put this change on hold. TD has also paused its plan to introduce an over-limit fee on its TD First Class Travel Visa Infinite card, TD Cash Back Visa Infinite card, and TD Aeroplan Visa Infinite credit card. The bank hasn't directly addressed credit card payment deferrals yet, but individuals in need of financial relief for credit products can get in touch with the bank for consideration.
CIBC has offered temporary relief from payments for credit cards as well, though it hasn't defined the deferral period. The bank will review each application on a case-by-case basis.
So far, the National Bank of Canada has only offered a temporary increase in the credit limit for one's credit cards.
Most banks have made it clear that every individual's needs are likely to be unique, and if one is strapped for cash due to the pandemic, they are advised to get in touch with their bank. If an individual or their family member has lost their job or is experiencing reduced income due to COVID-19, they may be eligible to qualify for relief measures. Banks will be evaluating applications on a case-by-case basis.
When will we get more information?
While the media is abuzz with the federal government's push for reduced credit card interest rates, PMO spokesperson Alex Wellstead told The Globe and Mail that "the government is not calling for cuts to existing credit-card rates."
While some Canadians are able to dig into savings to weather this pandemic, it's fair to say that most are already feeling the pinch, and any reduction in credit card interest rates would provide great relief. The government continues to provide daily updates on the COVID-19 situation, and banks have been revising policies and updating their websites frequently. So, we wait with our fingers crossed for future announcements from our country's leading financial institutions.