Are credit cards with airport lounge access worth it?
By: Barry Choi on

September 24, 2019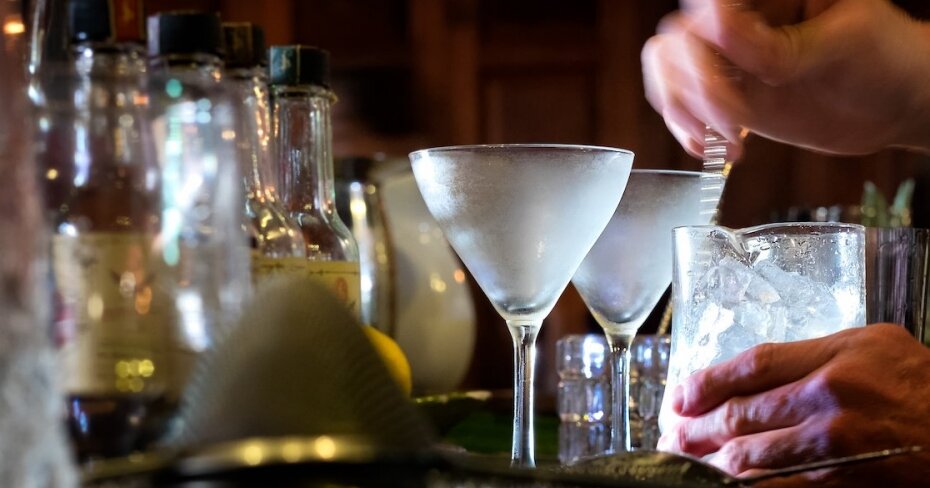 This article has been updated from a previous version.
As a frequent flyer, I've come to enjoy lounge access. I love airport lounges because they make the travel experience better — letting me relax until my plane is ready to board. Admittedly, the quality of amenities and comfort has increased over the years within airports, but I like having access to an exclusive area that's away from the public. I realize how that sounds, but once you get lounge access, you can't go back.
But here's the thing, being a LoungeKey member has become incredibly popular over the years since many credit cards worldwide now give you free access. I've definitely noticed an increase in traffic. Some people also think lounges are overrated since you're not really getting that much for what you pay. They argue that they would never pay for food in the airport, and what you get in the lounge is usually of low quality. That may be true in some situations, but every lounge is different, and I've been to enough to let you know what the benefits are and whether it's worth finding a credit card with lounge access.
Is LoungeKey worth it?
When looking at things strictly from a dollar value, we need to compare the annual fee of your credit card to how much your lounge access is worth. If we use the BMO World Elite Mastercard as an example, it comes with an annual fee of $150, but it gives you Mastercard Airport Experiences provided by LoungeKey and four annual passes — which means four entries every year for yourself (you can bring a guest but they must be with you and they will count for one entry toward the total four).
Mastercard Airport Experiences provided by LoungeKey is almost identical to having Priority Pass lounge access to 1,300 airport lounges globally, so we'll use that as our reference. A Standard Priority Pass Membership costs US$99 (CA$131), and each visit is US$32 (CA$42). That means the value of lounge access with the BMO World Elite Mastercard is CA$299 annually, which is much higher than the annual fee. 
I should also mention that the annual fee on the BMO World Elite Mastercard is waived for the first year, so you can technically try out some lounges for free. 
The benefits of airport lounge access
Although every lounge is different, you can expect the following:
Comfortable seats
Free Wi-Fi
Hot and cold food
Snacks
Hot and cold drinks
Alcohol 
Washrooms
Computers and printers (not at all lounges)
Showers (not at all lounges)
Beds (not at all lounges)
For the casual flyer, they may be looking at the above list and not think it's that impressive, but to me, I think it's a great value. Have you ever bought drinks or snacks at the airport? That could cost $10 easily. If you need a meal, you're easily looking at $15-$25. Food and drink alone are usually worth the LoungeKey cost. Oh, I should mention, alcohol is almost always free at lounges.
I enjoy most that lounges are enclosed and have comfortable seating. I often travel with my daughter these days, so having an area where she can run around is perfect. Yes, she can do that in the common areas, but with so much foot traffic, it's not an ideal situation. 
Lounges are also incredibly handy when I take an overnight flight with a stopover. Since some lounges have beds, I can try to catch a quick nap. At the very least, I can usually take a shower when I land, which lets me stay fresh so I can hit the ground running when I finally arrive at my destination. 
What are the crowds like?
As mentioned, I've seen more people in airport lounges over the past few years, and it has impacted my comfort. I usually fly out of Toronto, and there's been more than one occasion where the lounge in the international departure wing of Terminal 1 has been full, and they're no longer accepting guests. This is a huge pain, but that lounge is indeed quite small, to be fair. Heck, most of the lounges I've been to (using lounge access credit cards) in Canada aren't that impressive once you've explored the world.
Lounge access makes a difference once you get outside of North America. The first lounge I was blown away by was the one in Lisbon. It was massive, had tons of seating, a view of the runway and all the Pastéis de Nata I could eat. I've enjoyed some incredible lounge experiences in Hong Kong, Amsterdam, Singapore, and Thailand. The lounge in Punta Cana wasn't that impressive, but it had something that most of the airport lacked: air conditioning. Before boarding my plane, I'd rather be nice and cool than a sweaty mess. 
Final thoughts
Most people who have never experienced an airport lounge won't understand what makes it so appealing, but once you get a credit card with Priority Pass or LoungeKey access, you'll never want to wait in the common areas again. Paying the one-time fee of CA$50 (at Canadian airports) if you don't have a membership probably isn't worth it, but if you get access for "free" with your credit card, you'll love it.