American Express Platinum Card makes up for a high fee with amazing travel perks
By: Barry Choi on

March 28, 2019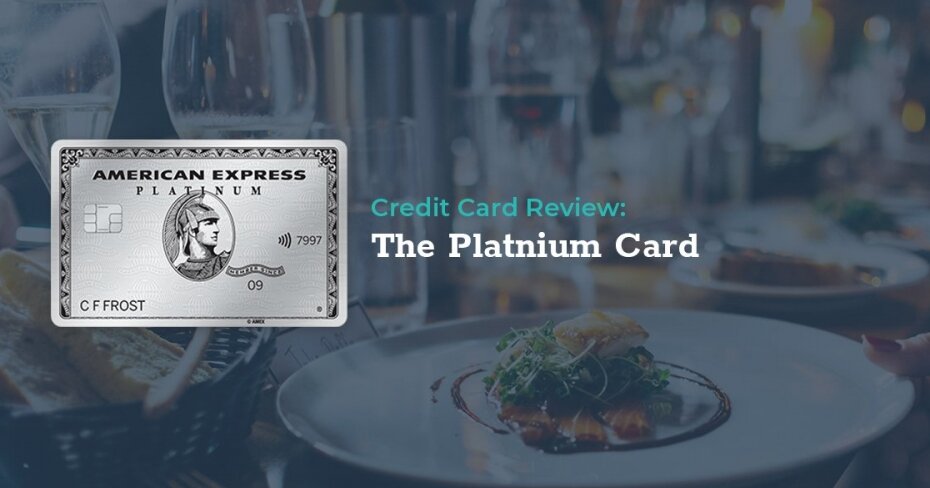 Update: This review was updated on May 13, 2020 to include the changes made to The American Express Platinum Card.
American Express announced some changes to one of its signature travel cards last month — The Platinum Card — that's got people excited. Not only do customers earn more points on select categories with the changes, the card's also gotten a bit of a facelift, too: it's now metal, precision-cut and engraved. Sure, that's just a cosmetic change, but there's no denying it's pretty cool.
But what about the card's perks? Do the benefits included justify the $699 annual fee? Is it really the ultimate travel card? In this review, we're going to go over all the details and explain why the benefits of The Platinum Card might just outweigh its steep price tag.
The features
The Platinum Card's benefits can be incredibly rewarding. In fact, many people don't realize that this card actually comes with additional benefits that aren't listed on the sign-up page.
For example, when you become a cardholder you'll get:
25,000 welcome bonus points when you spend $2,000 in the first three months of card membership (only available to new cardmembers)
Three points for every dollar spent on eligible dining in Canada
Two points for every dollar on eligible travel purchases
One point for every dollar spent on all other purchases
$200 annual travel credit
Unlimited access to more than 1,200 airport lounges
Instant hotel status upgrades with select programs
Fine Hotels & Resorts Benefits
Experiences with Global Dining Collection
Comprehensive travel insurance
Benefits at Toronto Pearson International Airport (priority lineup, free valet parking)
Platinum Concierge service
American Express Invites, which includes exclusive dining experiences and advance access to concert tickets
How it stacks up
As you can see, the Platinum Card comes packed with benefits. The annual $200 credit, for instance, essentially reduces your annual fee to $499. That's still quite costly, but you're getting a lot of value with this card.
The sign-up bonus of 25,000 points when you spend $2,000 in the first three months of card membership has a minimum value of $250, since you can redeem 100 points and get $1 in travel expenses. However, the value of those points can go up if you use them on the Fixed Points Travel Program. For example, you could instead claim your 25,000 points for a flight to Canada, the U.S., Bermuda, the Caribbean, Central America, or Mexico — as long as the base ticket value (excluding taxes, fees and surcharges), doesn't exceed $800.
Alternatively, you can transfer your points to Aeroplan at a 1:1 ratio or to Marriott Bonvoy at 1:1.2. Depending on what you use your points on for those programs, you could also get more than a 1% return on your points.
The earn rate of three points per dollar spent on dining is clearly aimed at people who eat out a lot, but the card also provides access to some exclusive dining experiences via American Express Invites.
Getting two points per dollar spent on travel is a nice way for travellers to rack up points quickly. Additional travel benefits include unlimited airport lounge access, travel insurance, hotel status upgrades (Marriott, Hilton, Shangri-La, Radisson), and Fine Hotels & Resorts benefits (such as room upgrades when available, 4 p.m. checkout time, and a $100 USD property credit that can be used toward the spa or food and beverage).
Cardholders also get special promotions from time to time. Recent promos include a $100 statement credit when you spend $100 at Maison Birks and a $300 statement credit when you spend $900 or more on eligible pre-paid hotel stays or car rentals, and $250 off your purchase at Garrison Bespoke when you spend $750.
Drawbacks
Although you get a lot of value with this card for the $699 annual fee, there will of course be many people who don't travel enough to justify that cost.
As well, while American Express has added a lot of merchants to its network over the past couple of years, some places still don't accept the card, which sometimes hurts your ability to maximize spending.
One benefit that could stand to be improved is the comprehensive travel insurance package, which covers you up to a maximum of 15 days — but only if you're under the age of 65. Those aged 65 and up aren't eligible for coverage at all.
There are other travel credit cards out there that offer 21 days or more of coverage.
Who is the card for?
The Platinum Card is clearly aimed at travel buffs and those who love to eat out. Despite the fact that the earn rate was recently increased for both travel and dining, American Express is appealing to those who are looking for experiences and the benefits that come with the card, not necessarily the highest earn rate possible.
Travellers will appreciate the fact that they get unlimited lounge access, since no other consumer card in Canada offers this perk. American Express even has its own Centurion lounges in select airports, which is reserved only for Platinum cardholders.
The Global Dining Collection benefit is a winner for foodies. It gets you access to some of the most exclusive restaurants in the world, like The French Laundry in Napa, Zuma in Bangkok, and La Pergola in Rome. You'll also get invites to some special dining experiences with celebrity chefs.
Comparing the points you earn to the annual fee you pay can be tricky. Since you get an annual travel credit of $200, you're essentially paying an annual fee of $499. That means you need to spend $49,900 just to break even. However, this calculation is based on the 1 point per $1 spent on all other purchases and it does not factor in your unlimited lounge access.
For example, a Priority Pass membership is normally $99 USD annually plus $32 per visit. That means 4 visits would cost you $227USD. Since the Platinum card gives you the membership and visits for free, then you're saving an additional $300 per year.
This card is for people who value experiences and travel benefits over a high point earnings rate and low annual fees. If you don't spend much on your card and don't care for extra travel benefits, a different card will be better for you.
Final verdict
If you travel a lot or value exclusive experiences, then the American Express Platinum card is a great option. The $699 annual fee is steep, but it's important to keep in mind that cardmembers are getting a lot of value in the form of benefits and some incredible perks.
Disclosure: This post was not sponsored. The views and opinions expressed in this review are purely my own.