How to save on groceries when you really love food
By: Maureen Genore on

January 19, 2017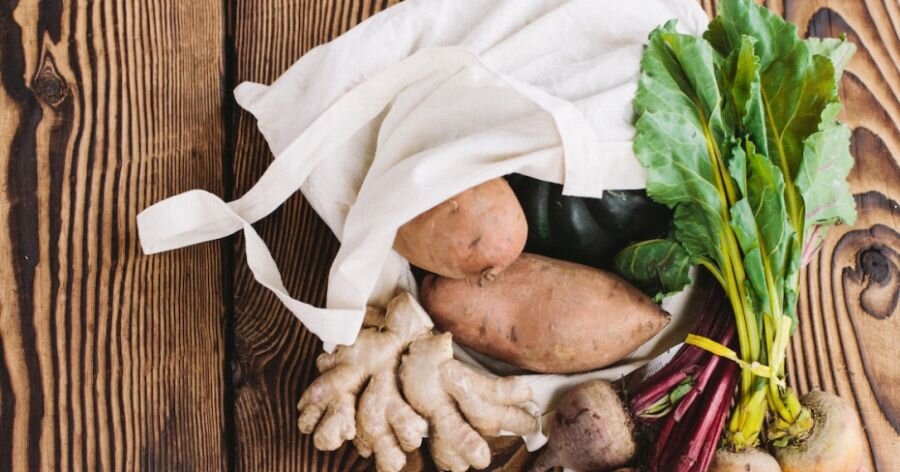 I love food so much, that it's consistently my second biggest monthly expense (after rent). And for a long time, I made the mistake of assuming it was more or less a fixed cost.

That changed when I started tracking my spending. I quickly realized I've been spending hundreds of dollars a year more on groceries than I have to. It's a big chunk of change, so I'm going to share with you my tips and tricks on how I cut down my grocery bill.

While some of the tips below may not work for everyone's lifestyle (according to my boyfriend, it's embarrassing to hold up the line to price match toilet paper) here's what I do to reduce my grocery bill every month.
First of all, download an app for coupons and deals
Since we use our smartphones for just about everything else, it only makes sense to use technology to make sure we're making the most of our grocery shopping.
Flipp: This is definitely the app to download for all of your flyer needs! It's easy to search flyer deals and coupons by store, item, brand, or category, to quickly find the best deals on everything you need. Before my boyfriend and I head to the store, we always check what's on sale using Flipp. It's also very convenient to use if you want to price match.
Checkout 51: Checkout 51 is a pretty awesome way to earn money without having to do much. Each week, new product offers are added to the app, and all you have to do is buy those products at any store, snap a photo of the receipt and upload it. You'll then earn cash back, and once you reach $20 in your account, Checkout 51 will send you a cheque.
PC Plus: If you shop for groceries at No Frills, Loblaws or Superstore — you need to sign up for PC Plus and download the app. Each week, you get new offers (based on the things you've purchased in the past), and when you buy those products you earn points. Once you earn 20,000 points, you get $20 to redeem in store. We've been using the program for less than two years and have already earned more than $220 in free groceries. That's a lot of tomatoes!
Shoppers Optimum: The Shoppers Optimum loyalty program is very similar to PC Plus, and is a great one to join if you frequent Shoppers often. Usually once a year we're able to redeem our points for close to $100 to use in store, which is perfect for stocking up on those ridiculously expensive toothbrush heads I never want to pay for.
Wunderlist: While this app is not specific to grocery shopping, this is what my boyfriend and I use it for. We have a grocery list that we share, which is updated in real time. If one of us stops on our way home from work to grab a few things from the store, we can check it off the list. This ensures we don't end up with four jars of peanut butter, though I guess this wouldn't be the worst thing in the world.
Get a credit card with good cash back on groceries — it'll save you hundreds of dollars a year
My list of tips wouldn't be complete without me raving about my credit card. For real, though: I have the PC Financial Mastercard and it's pretty awesome. It works like any other rewards card, and allows me to collect PC Plus points (along with the app mentioned above) that I redeem for free groceries.
The PC card may not be the best card for everyone (if you don't shop at Loblaws, for example), but there are lots of other options out there.
The Tangerine Money-Back Credit Card is a great option, as it offers 2% cash back on groceries. Another awesome cash back card is the Scotiabank Momentum Visa Infinite, where you can earn a whopping 4% cash back on groceries. You can also check out the Walmart credit card, which offers rewards points that can be redeemed to pay for future purchases. Wherever you shop, make sure you compare your options next time you're looking for a credit card: free food is possible!
Finally — don't eat out and don't pay for convenience
The easiest way to break the bank? Eating out on a regular basis. In Toronto, lunch can easily run you $15,and you'd be hard pressed to have a nice dinner out for two for less than $50. I can't get too high and mighty though — I've been known to eat out sometimes, but through creating a routine, it's certainly not the norm. My boyfriend and I cook 90% of our meals at home, bring lunch to work almost everyday, and when we do go out for dinner, it's for a special occasion.
Another way to spend more than you need to on food? Paying for convenience. Instead of buying pre-chopped produce for a huge markup, stop being lazy and chop your own carrots! It doesn't take that much extra time, and I promise they'll be more delicious. Similarly, don't pay for pizza delivery or a service like Uber Eats if you live downtown. Go for a walk and pick it up yourself.
All these little tips can really add up. They could even leave you with hundreds, if not thousands of dollars more annually — a nice year-end bonus for anyone's budget.