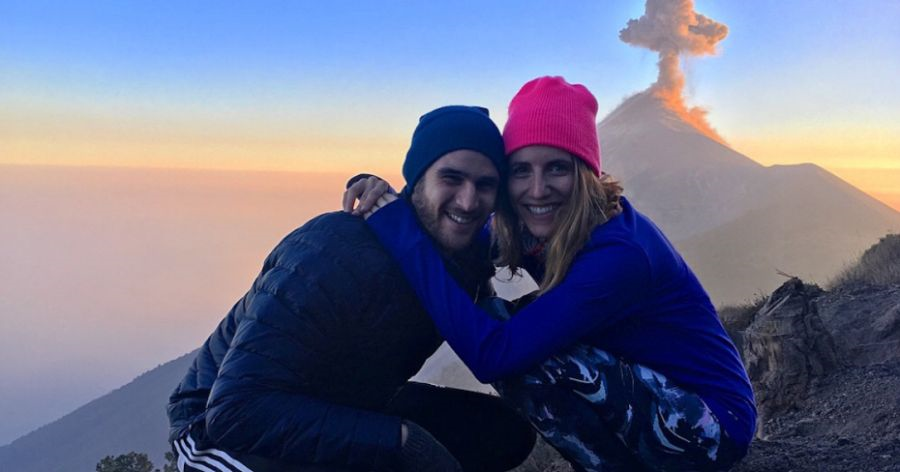 Sam Laliberte quit her job in 2017 to be a freelancer. She had experience in sales, business development, and marketing; she had even co-founded a business. Having successfully worn many hats in her career and having the heart of an entrepreneur, she was ready to say goodbye to the 9-5 life for good.
Leaving a lifestyle with a steady paycheck, benefits, paid vacation and weekends off wasn't a decision that Sam took lightly. But she wanted more. As an entrepreneur, she had the itch to make a name for herself on her own terms. After weighing the pros and cons, she knew now, still in her twenties, was the time to take a risk, quit her job, and see what she could do.
Sam didn't know it at the time, but that choice would lead her down a path to becoming a digital nomad — something more and more young people are finding appealing today. The term refers to those who can do their work remotely, and take that opportunity to travel, or to spend their time working in another country. Whether it's a coffee shop in Spain or a hostel in Thailand, digital nomads are growing in number — one estimate pegs that there will be one billion of them by 2035.
Sam's own path to that lifestyle began with one of her freelance gigs — a five-month contract working for an innovation conference. Sam was responsible for putting together a panel on workplace accessibility and that's how she met Jared Schachter. At the time, Jared worked at Uber in San Francisco and she connected with him to ask if he could speak on the panel. After exchanging emails back and forth — one of which included what Sam described as his "cute headshot" — he agreed.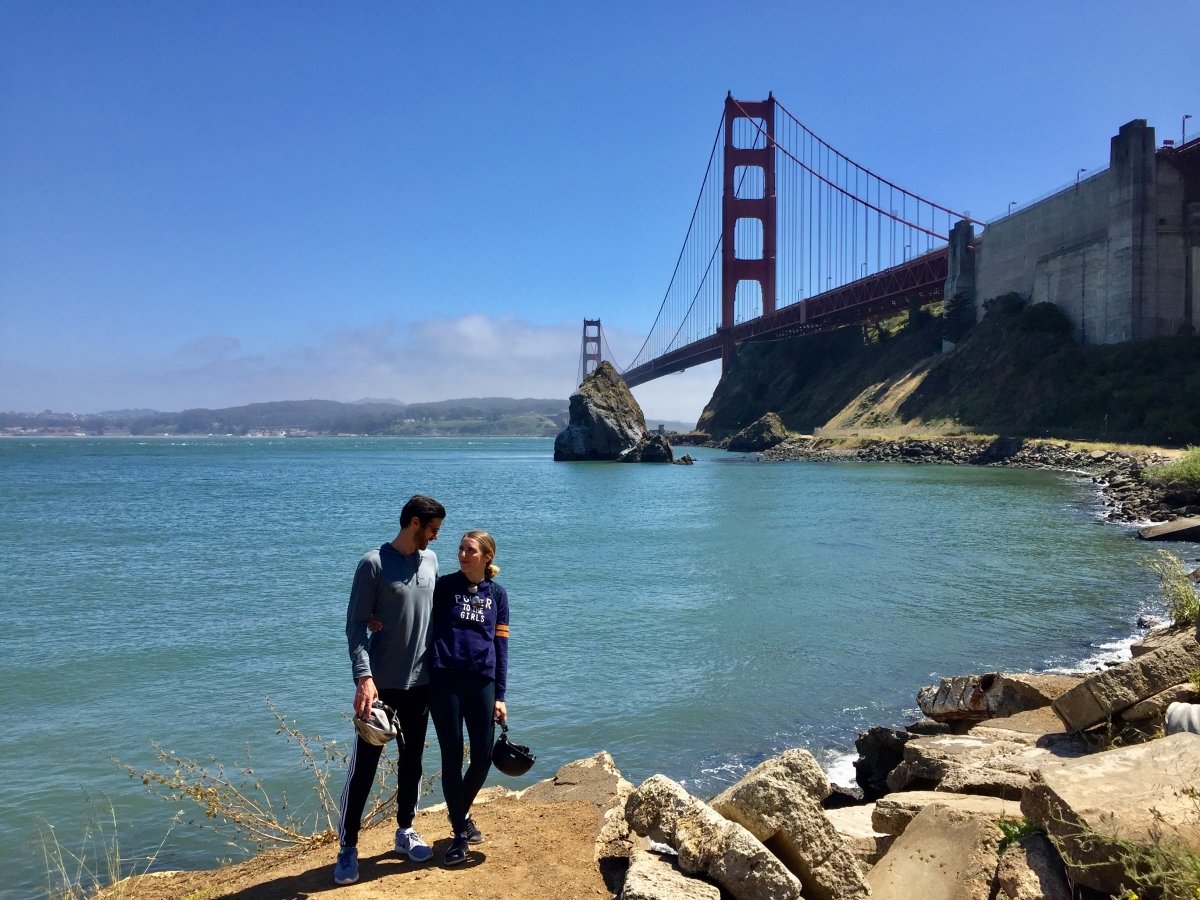 They didn't end up meeting at the panel, but a month later, at a mutual friend's birthday party, they did. The two put the pieces together that they had spoken before. That's when their relationship began.
Since Jared still worked in San Francisco and Sam lived in Toronto, they had a lot to figure out. The only thing that was certain was that they knew they wanted to be together. So, they decided to try a long distance relationship.
Living in different cities may be a deal breaker for many, but not for them. In fact, it served as a proving ground for the digital nomad lifestyle the two wanted to adopt. Instead of visiting each other in San Francisco or Toronto, they met up in different countries, allowing the pair to both take a vacation whenever they saw each other and experience travelling together. Exploring the world with one another made them realize how compatible they were as travellers, sparking the idea of eventually taking a single long trip and working remotely from wherever they travelled to.
But, how were they going to finance it? Were they ready for such a big commitment? The idea forced them to think seriously about their finances, their jobs, and how this lifestyle shift would affect their careers, their money and their relationships with family and friends.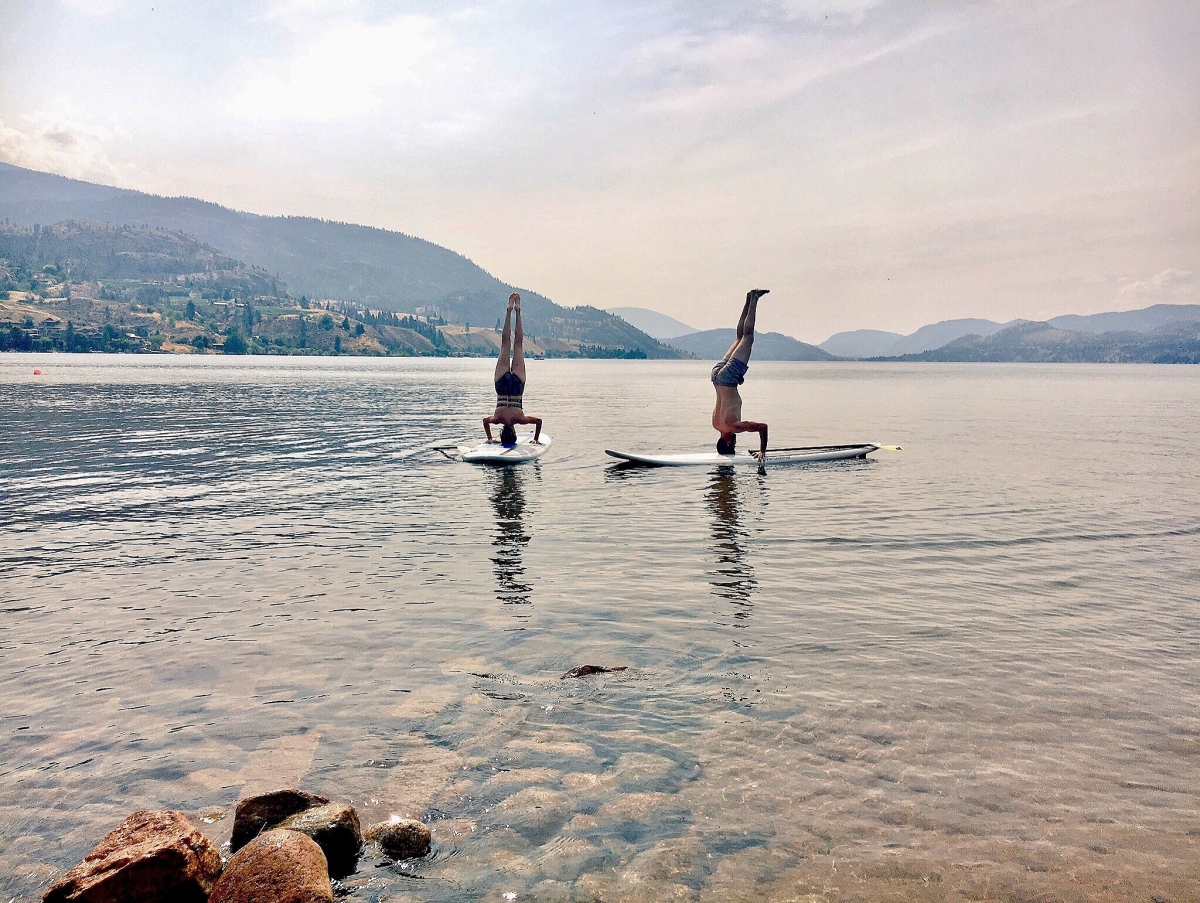 How did we get here?
Before they decided to live as digital nomads, the pair tried something a bit more conventional.

After they had dated for a year, Sam and Jared both knew that the next step in their relationship was to live in the same city and continue to grow together. Although Sam had been successfully freelancing, since Jared was still working at Uber in San Francisco, she decided she would move, get a job in Silicon Valley and go back to the 9-5 life after all.
At first, everything went according to plan, and she accepted an amazing job offer in the city. However, before she even started the job,  the company changed its mind because the team felt it was too risky to give a Canadian a work visa.
Discouraged and devastated, Sam started reaching out to her network for more freelance work while she figured out her next steps professionally As she continued to network and pick up freelancing gigs, she noticed there was a shift happening in the workplace — more people were ditching their full-time jobs to pursue work that made them happy and that they could complete on their own schedule. As it turns out, a lot of these people were intelligent, strong entrepreneurial women — and Sam got an idea.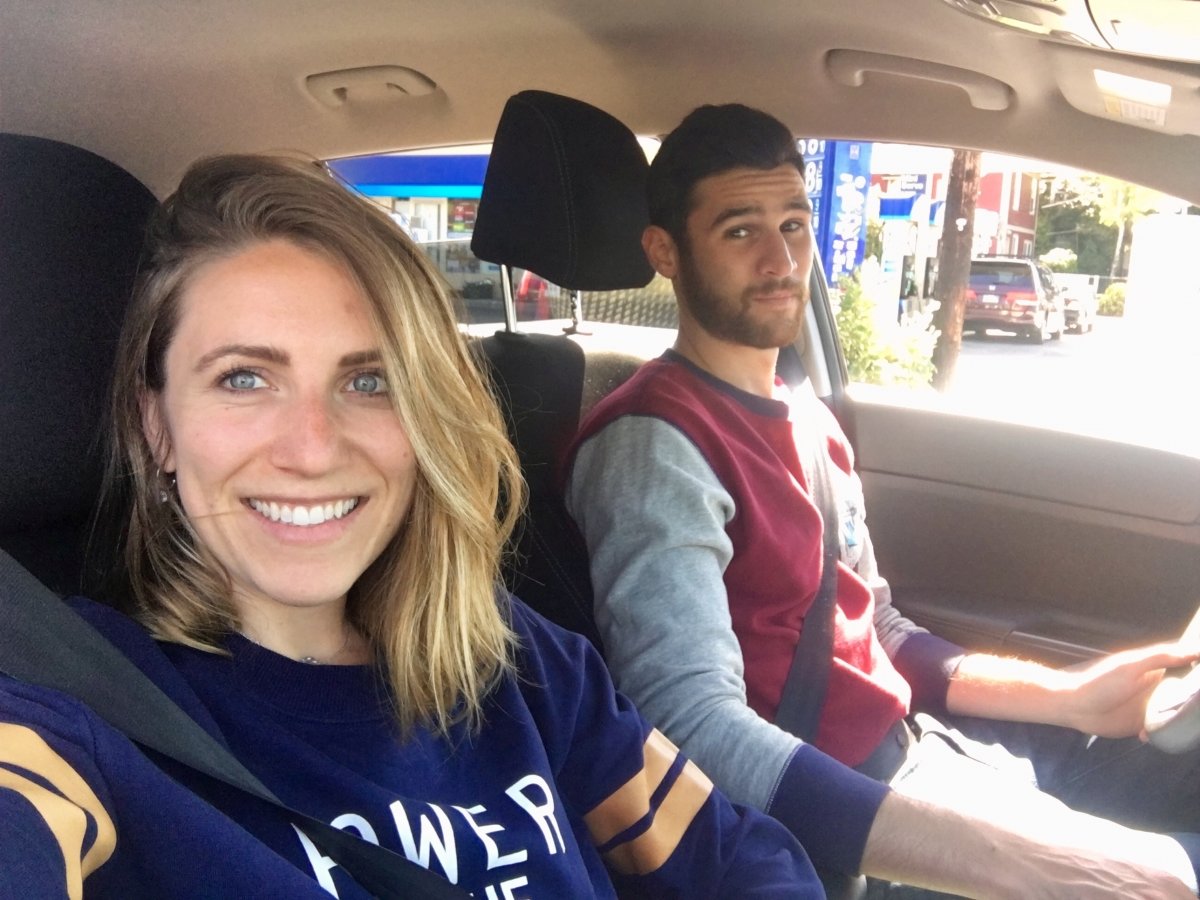 In November 2017, she founded Freedom Lifestyle — an online community and podcast series that empowers the movement towards freedom in life and work. On her podcast, Sam interviews the entrepreneurial women she has met through networking who are exploring their passions. Jared was inspired by Sam's example.
"I saw Sam living her best life," he says. "Instead of having to fit her workday into a 9-5 schedule, she completes her work at times she knows she is most productive and gets to spend more time with family or go to yoga classes at random times.

"I thought, maybe I could do it, too. I started to think about whether the 9-5 life was for me or if I was doing it because society expected me to."
After a lot of thought, Jared quit Uber and moved to Toronto to live with Sam. A lot of people asked him why he did it. After all, there was growth at Uber, free food, and an unlimited vacation policy. To most, this would be a dream come true. But, he says, "I was looking to be more entrepreneurial. I figured now, in my twenties, is the time to try it and if I don't like it, I can always go back to a job like that after."
Jared is now freelancing and finds that even though he works fewer hours in the day, he is a lot more productive. Once he and Sam both had a handle on the freelancer life, they re-visited their discussion to travel full-time and work remotely as digital nomads.
No more excuses
Even before Sam and Jared met, Jared knew that at some point in his mid to late twenties he was going to take an extended trip. Since this was on his bucket list, he had already been saving specifically for such a vacation.
Originally, his plan was to go on a trip and then return to his full-time career. However, once he invited Sam to join him they started to realize that travelling together didn't have to have an end date — they could pursue the digital nomad lifestyle.
Unlike Jared, Sam had never planned on going on an extensive trip before meeting him. Having just launched her own business, she also didn't have savings the way Jared did, so they had to figure out how to budget together and make their money last.
Their travel plans have changed a bit since they initially agreed to go. At first, they were going to head to South America in September and travel around the continent until December, when they would return to Canada for Christmas, before deciding whether to continue travelling. But since they both became freelancers, they've been surprised at how much work they've been getting: they thought that they would have to create websites and heavily promote themselves, but all their jobs have come quickly, through their network.
Encouraged by this, Sam and Jared have decided to continue saying yes to any projects that come their way, and to start their trip in January 2019.
"We've decided that January is our deadline," says Sam. "If we keep coming up with excuses not to go, we'll never go. We're going to save up until then and then start our trip."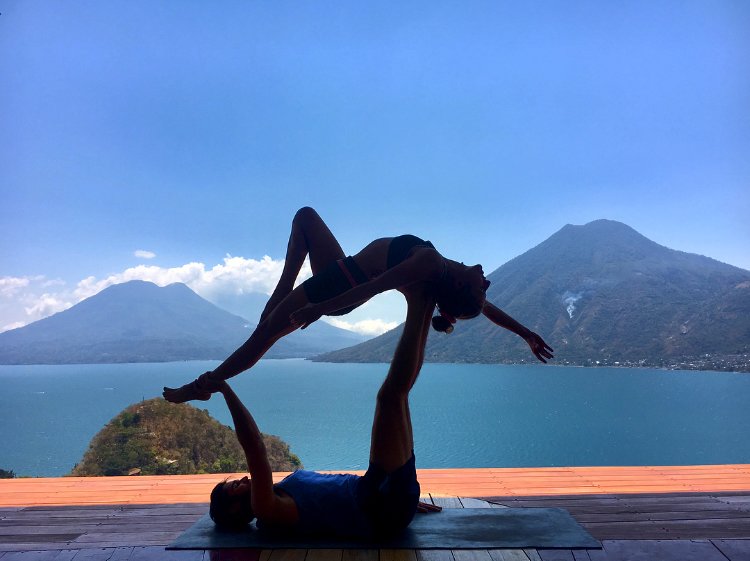 How they are already saving while still enjoying life
Although they've both switched over to the freelancer life now and are still getting used to unsteady pay cycles, neither Sam nor Jared are interested in depriving themselves of experiences here in Toronto just to save a few extra dollars. For them, spending money on things that enhance their lifestyle is worth it — as long as it's done in moderation.
For Jared, saving has been easier since moving to Toronto. After all, when he lived in San Francisco, his rent was US$3,000 per month. Now that he is living in Toronto with Sam, he has more money to put towards his trip and also has extra "fun" money. He also has a lot of rewards credit cards that he puts to good use. A lot of the hotels that they've stayed at in the past were paid for in full by reward points.
Sam is a bigger spender than Jared, so she's had to make bigger tweaks in the way she spends her money. "When I used to go on vacation with my family and friends, the trips would be shorter and I would feel the need to buy new outfits and a new bikini every time I went somewhere new," she laughs. "Now that the trip we're going on is long-term, I know it'd be crazy for me to buy a bunch of new outfits, especially because we have to pack light."
Yoga is also an important practice in Sam's life that used to get quite pricey. It's no secret that boutique yoga studios have expensive monthly fees. In order to still get a workout and get herself out of the house to step away from work and meet people, she will jump from studio to studio and try out their intro packages which offer a lot of yoga for a decent price. "I actually like this better," she says, "I get to meet so many more cool people and I get to try out different studios."
Hopes and fears
Travelling for an indefinite amount of time in foreign countries is exciting, but it's also daunting.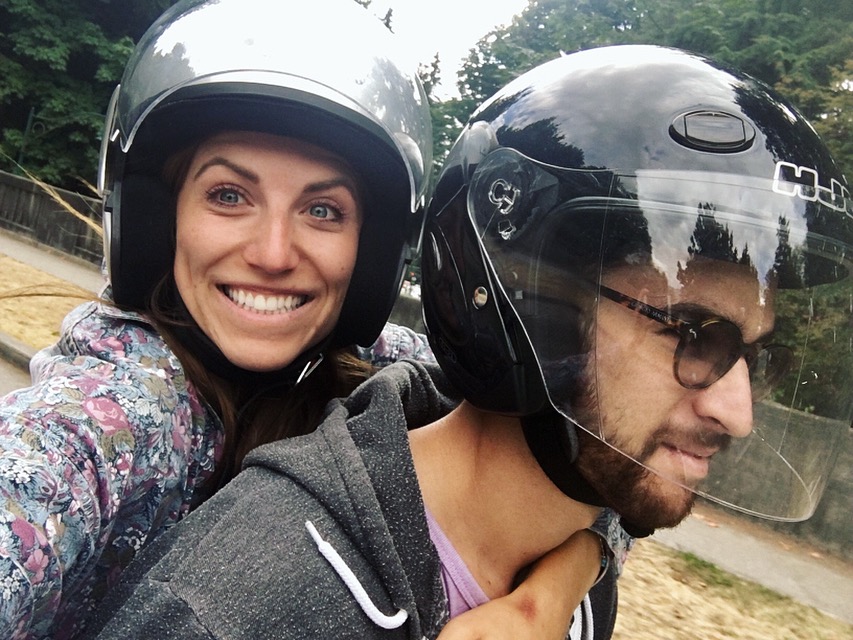 Both Sam and Jared admit that they have fears.

"I think my biggest fear, or what I'm most sad about, is being away from my family and friends," says Sam. "They are my life. Even though I will stay in contact with them, it won't be the same as seeing them as regularly as I do now."
As for Jared, he says, "I think my biggest fear would be disappointment. I've been planning to do this trip for so long, I have really high expectations. I know travelling with Sam will be amazing, but I think my fear is after investing so much time into planning this trip and adapting to this new lifestyle, I have to go back to the 9-5 life."
For both of them, they hope their digital nomad lifestyle will inspire others that being a freelancer and travelling the world is 100% possible and to motivate others to step outside their comfort zones.
Overall, they're excited about their upcoming adventure — and the projects that they plan to work on in the meantime.

In addition to working their freelance gigs, Sam and Jared are using their creative energy to make a project together: an activity workbook for couples in long distance relationships. Instead of just another self-help book, this is a workbook for couples to create plans and answer questions. Plus, there will be helpful tips from Sam and Jared on topics such as communication and how to work as a team to keep the relationship strong.
While Sam and Jared aren't sure how long they will be travelling for or how many countries they will visit, one thing  is certain: they are excited and ready for this next chapter in their lives, and for the new adventures and experiences they will have.