Dreaming of opening a coffee shop on your own? This Toronto woman did it
By: Vin Heney on

June 19, 2018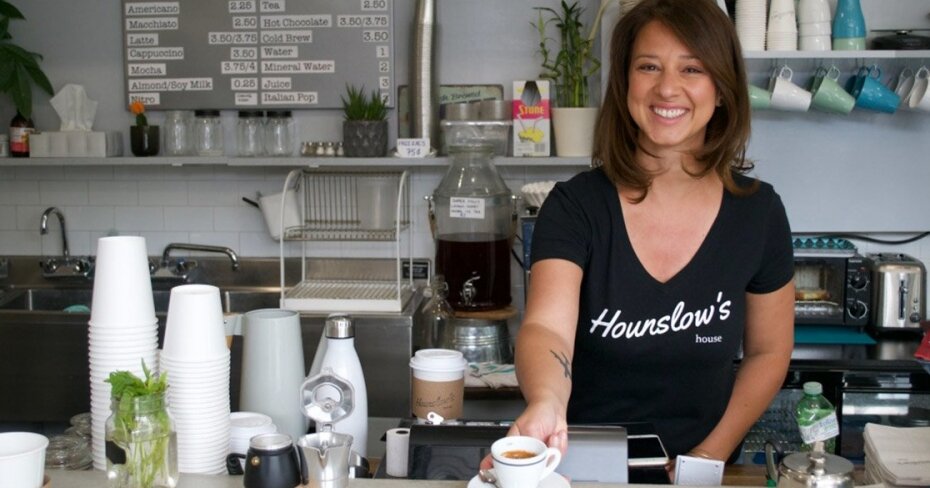 Picture a cozy little coffee nook on a sunny morning.
It's painted in whites and pastels with wood flourishes, just two doors down from Toronto's lively St. Clair Avenue. The smells of ethically sourced Nicaraguan coffee beans and local baked goods waft onto the sidewalk. A parade of locals chat up the owner as they grab their morning brew.
Sounds like a coffee lover's small biz dream, right?
For 38 year-old Dia Ursomarzo, it's a reality.
Entrepreneurial beginnings
Born and raised in the GTA to parents of Italian descent, Dia — like so many children of immigrant families — was exposed to the entrepreneurial spirit from a young age. From her parents' early ventures growing and selling vegetables, to her father's barber shop on College Street, small businesses were always a part of the picture in Dia's household.
"I grew up in a family of entrepreneurs," says Dia. "My mom and dad just always worked for themselves and worked hard, and I guess that's what you had to do when you immigrated and came to these countries. My dad always said to me, 'If you work for someone else, you're working hard your whole life to make someone else rich. Why don't you work for your family, for you?"
After years of experience in the food and beverage industry — from restaurants and clubs, to cafés and bakeries — Dia decided it was time to combine her entrepreneurial roots with her professional background in pursuit of a quintessentially Italian love: coffee.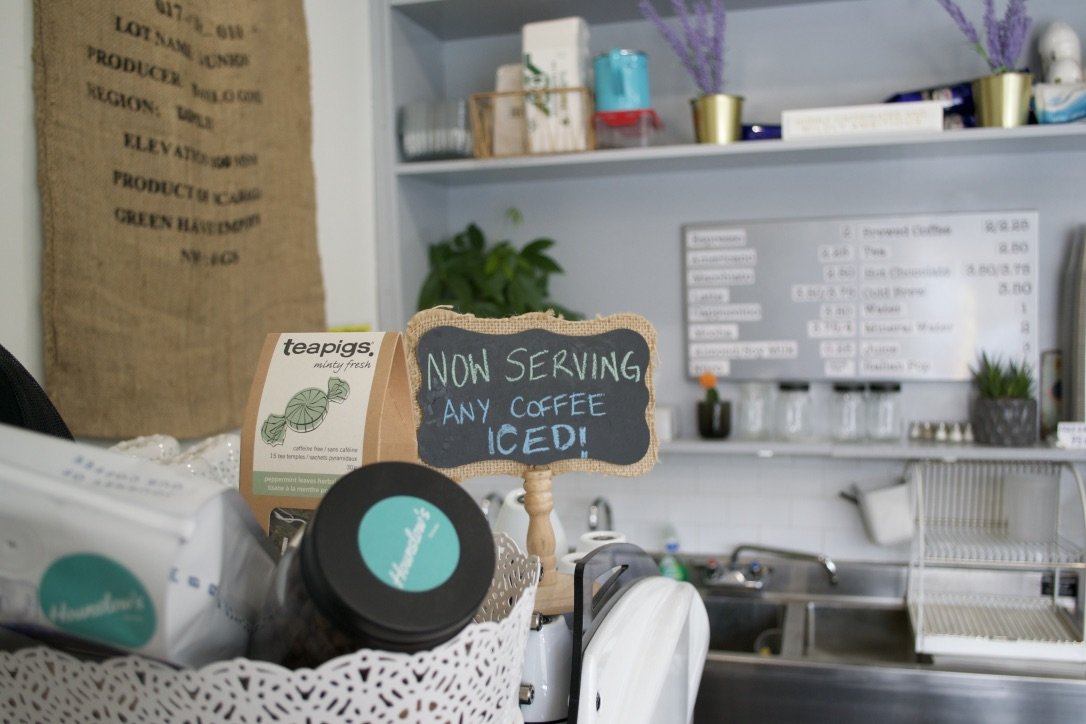 The love of the brew
Dia may not have grown up studying the different kinds of coffee beans or roasting techniques, but she did grow up with an appreciation for Italian-style coffee culture.
"I really didn't know 'brewed' coffee — we always just grew up drinking espresso," says Dia. "That's all it was. Everyone has espresso. I worked in European bars, and if you say coffee, that means you're having an espresso. If you don't want espresso, then you're ordering a cappuccino or a latte macchiato. I remember my dad putting espresso in my cereal when I was little."

But what speaks to Dia even more than the coffee itself? The things an independent coffee shop brings to a community. Especially this city's abundance of big coffee chains, Dia sees the role of the small coffee shop as more important now than ever.
"I really feel that nowadays, people lose touch with communicating, and speaking to people, and just having that human connection, because everything's so technology-driven, and 'let me order on my app and pick it up,' and not have to look someone in the eye. I feel like that's what makes life so enjoyable and so great. I love what it does for people, and how it brings them together. In Italy, it's very, very common. You sit at a bar, you have a coffee. It's a cultural thing. It's a place to gather and talk and get to know everyone."
Funding a dream and finding a home
After deciding she was serious about opening her own place, Dia got down to work. First, thanks to some savvy money lessons imparted by her father, she got her finances in order.
Instead of taking a loan, she sold an investment property and used the profits to fund the business. This strategy meant that her other savings remained intact and she wouldn't have to pay interest on a business loan from a bank or lender. What it didn't mean? A guaranteed investment.
"I want to be positive, and I think it's going well, but at the end of the day, if I don't succeed and I don't make those thousands and thousands and thousands back, that's money I invested and lost. So that's kind of where the scary part is," explains Dia. "I never spent money if I didn't have it. My dad was always really good about that. He said 'You can have a credit card, but you only put it on that credit card if you have the money to pay it off right away.' So I grew up always working and making sure I didn't buy something unless I could afford it. I always made sure I saved so I could do the things I enjoyed. I have a huge passion for travel, but I wasn't taking off on a trip unless I knew, 'OK my mortgage is paid, or I rented out my apartment'."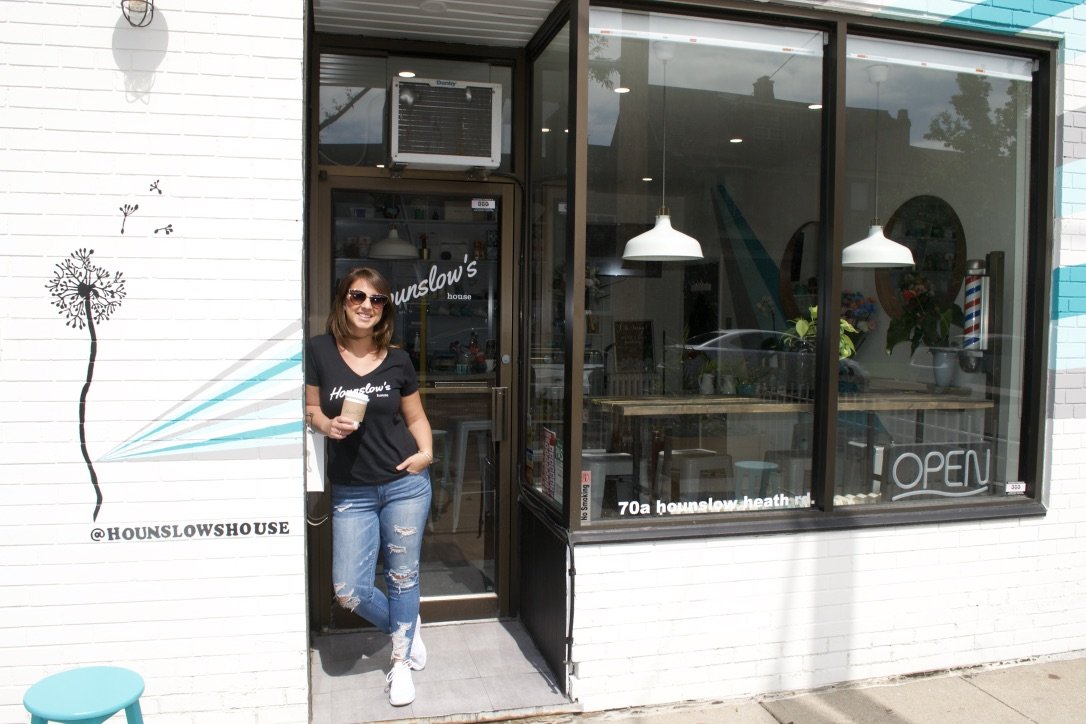 Next was finding the location. Dia knew she wanted to set up shop in a community with a neighbourhood feel, so the major streets downtown were ruled out. Through a family friend, she heard about a small barber shop that was closing in the Carleton Village area, right at St Clair West Avenue and Hounslow Heath Road. The fact that it was an old barber shop seemed like a nice homage to the former owner and to her father (hence the barber's pole that currently occupies the corner of her shop), and the neighbourhood felt like the right mix of long-time residents and new families. Only thing missing? An inviting little coffee shop.
"You can really open a coffee shop anywhere. Most people drink coffee, tea, whatever it is. But I couldn't just pick something like King Street or Queen Street or Yonge. Yeah, you get high traffic, but that's not what I want. I want to be part of a neighbourhood. I want to be in a busy area, but I also want to be part of a community. I want people to feel comfortable and to come say hello in the morning, not just for their coffee. This part of St Clair — it just spoke to me. This is where I see my future. There needs to be some ma and pa shops to make a community feel like a home to people."
Diving in and opening up
Dia took over the space in September 2017, and Hounslow's House officially opened in March 2018.
That may seem like a long time, but remember, Dia is a sole proprietor. That means she had virtually no help with renovations, sourcing and ordering products, bookkeeping, branding, promotions, and navigating the frustrating world of the city's bureaucracy.
"I was trying to stay within a reasonable budget, and I did it all by myself. So YouTube, thank you! I was ripping ceilings out, and painting, and building stuff. You know, you try. If it doesn't work, it doesn't work. It took quite a few months, a lot longer than I expected. And I was trying to apply for a zoning permit, and then they tell you you need this, which then they send you to municipal … so you're running around and everything's first time for me. I really wanted to do everything right and by the book, that kind of cost me time and extra money."
And as with any major undertaking, there are learnings and there are doubts.
"Everyday when my alarm goes off at 5 a.m., I want to throw my phone across the room and ask myself what was I thinking?!" Working for someone else six or seven days a week, where you just go in and do your job and do it well and go home, is one thing. Worrying about every other thing, your mind is 24 hours a day, 7 days a week … on spin."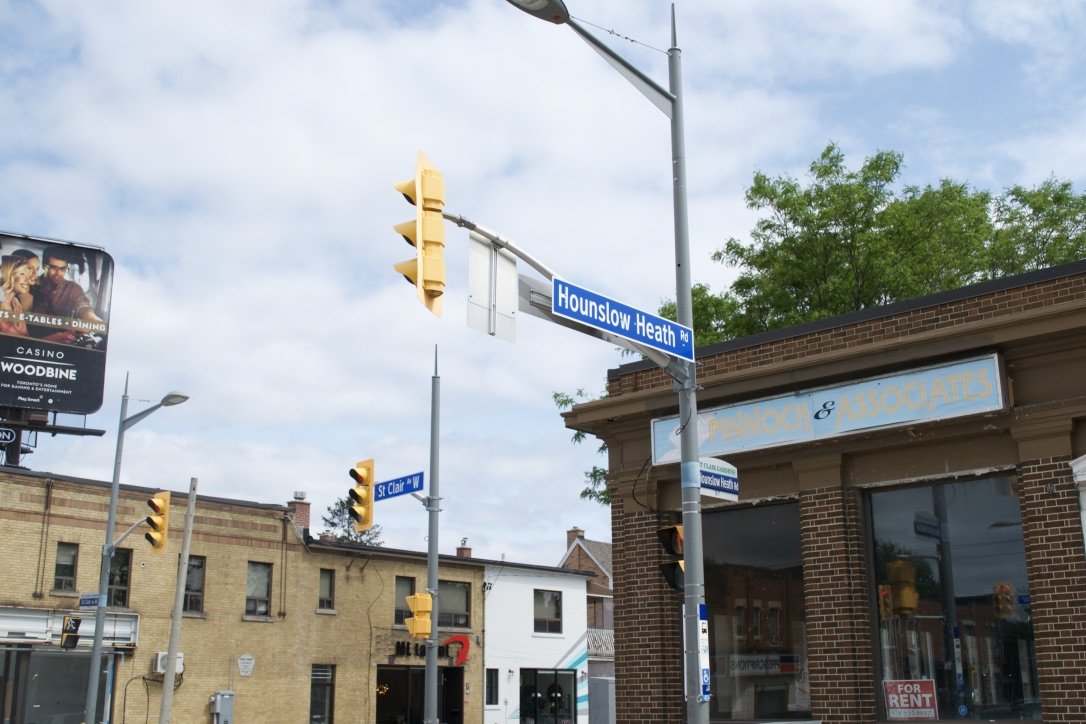 "I tried when I opened, the first few weeks, to do 7am to 7pm. And I was like, 'Am I out of my mind?' I got out of here at like 9, then I was trying to do paperwork and go to the suppliers to buy cups. Then I was like 'O.K. Dia, refocus, regroup, find out what's going on. I asked questions when the neighbors came in, I did Instagram stories asking 'would you prefer this or this?" That's when I switched to 7 to 3. If I leave right at 3 I can get to the suppliers before they close at 4. And I can make dinner instead of eating a bowl of cereal at 10 p.m.."
"For a while," Dia continues, "I was like 'Fine. I set it up. I'm going to find someone to buy the business.' You go through those moments of weakness. Then a great neighbour comes in, and you're like 'This is why I did it. Or somebody writes an incredible review on Facebook or Google, and you're like: 'Everything I wanted to do is actually happening, I just don't see it yet.' You have to just take a moment. You don't go from zero to a hundred when you blink your eyes. You have to do the time, you have to put in your work."
Full steam ahead
While Dia admits she's not there yet, she knows she's on the right track. With every conversation-filled espresso she pulls, she's one step closer to building the community hub she set out to create. And with plans to add gelato and a patio this summer, the momentum is building.
So what distinguishes Hounslow's House from the hundreds of coffee shops that dot the streets of Toronto? Is it the fact that it's self-funded and entirely independent? Or the speciality, imported micro-lot beans? Nope.
"What separates me from any other coffee shop is … me. Yes, I make a good coffee, but that's not why people come here. Having a place to talk and interact and socialize with people. I miss it when I don't come here. I'm here seven days a week. If I have to ask someone to help me, I feel bad because I want to know what Joe did, or Tom, or Camilla. It's like, you're working, but you're not really working because everyone's your friend."