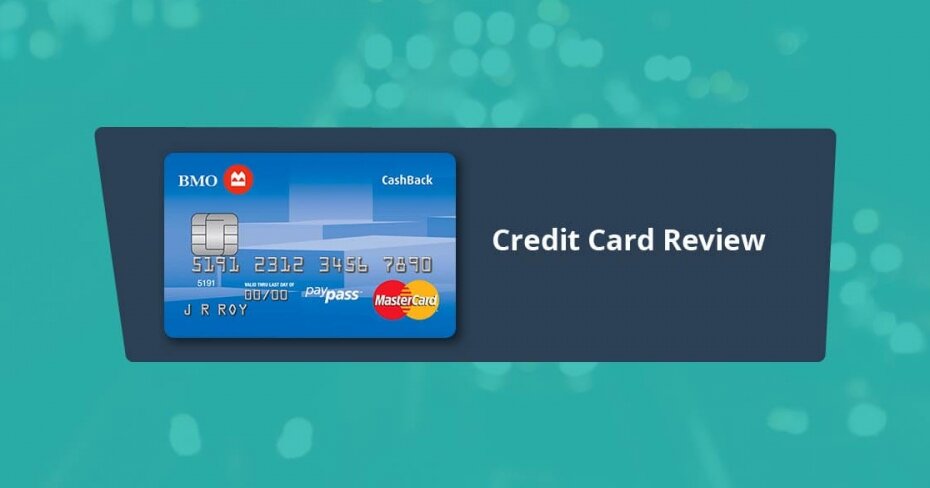 Update: This review was edited on March 23, 2020, to reflect the changes made to the BMO CashBack Mastercard's welcome offer.
Update: This review was edited on June 30, 2020 to reflect changes made to BMO CashBack Mastercard's additional cardholder offer. 
Credit cards can be hard to wrap your head around, especially when everyone and their mother are telling you they have the best one and that you've been pre-approved for this and that. That's why we're here: to tell you exactly what you need to know about a given card and why you might want it.
Today we're looking at a classic cash back rewards card aptly called the BMO CashBack MasterCard. Unlike the majority of rewards cards, which let you accumulate points for rewards from specific services, the CashBack Mastercard rewards you with straight hard cash (okay, so it's technically not hard cash, but money's money, right?). That's pretty much all there is to it, but let's take a look at exactly what this card has to offer.
Features of the BMO CashBack MasterCard
The CashBack MasterCard has an industry standard APR of 19.99% on purchases and 22.99% on cash advances and balance transfers. It has no annual fee, which is good, but otherwise it's a fairly straightforward credit card.
The main claim to fame of the card is its CashBack rewards system, which rewards users with 3% cash back on grocery purchases, 1% cash back on recurring bill payments and 0.5% unlimited cash back on all other purchases. As a bonus, you'll get five times (5%) the rewards for the first 3 months up, which is pretty sweet. Those CashBack rewards can be redeemed in a variety of ways including via direct deposit into a BMO chequing, savings, or investing account, or it can be applied right back to the card, keeping your bill low and helping you pay it off faster.
However, while that 5% reward is nice, it isn't permanent and you can only earn up to $100 back. 1% is standard for these types of cards and generally won't result in huge amounts of cash back. However, if you use the card often and well enough, you'll come away with some extra pocket change at least.
Two other extremely useful features that fly under the radar a lot of the time are the extended warranty and purchase protection features. Instead of trying to decide whether it's a ripoff or not to buy the extended warranty coverage on that sweet new TV at Best Buy, use your CashBack card. The extended warranty will double the original manufacturer warranty up to a maximum of one additional year. On top of this, the purchase protection plan will fully cover the repair or replacement of any stolen or damaged items purchased with the card within 90 days of the initial purchase. This coverage comes with a $60,000 lifetime limit.
Savvy shoppers can save a lot of money by remembering to use their warranty or purchase protection should something unexpected happen to their newly purchased items.
Other benefits include:
Up to 25% off rentals at National Car Rental and Alamo Rent A Car
Who the BMO CashBack MasterCard is for
To qualify for the BMO CashBack MasterCard you'll need a good credit rating, which means somewhere around 650 and up. But just because you have the credit for it doesn't mean the card is right for you.
This card makes the most sense for consumers who already use other BMO products. Like other rewards cards, it's best for disciplined users who can use it as much as possible but pay off their balance every month.