How to estimate the cost of insurance before buying a car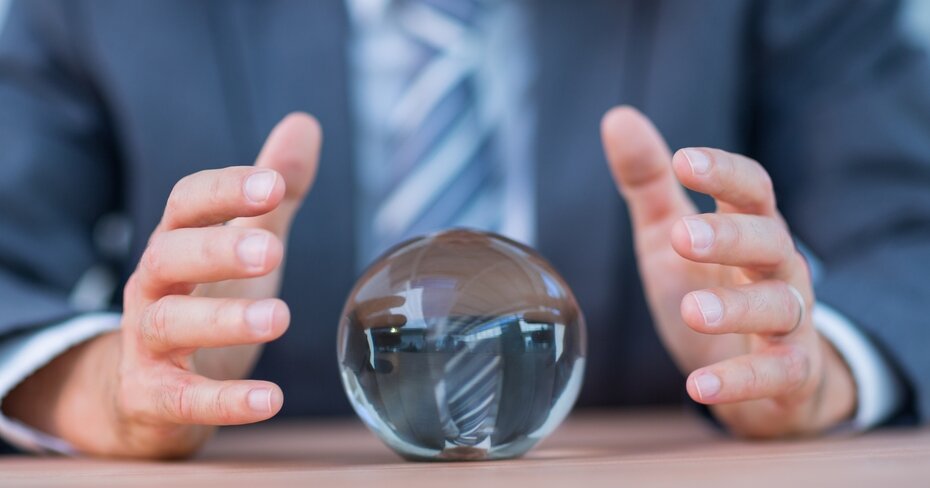 Without a crystal ball, here are ways to gauge the cost of car insurance before buying a vehicle.
This article has been updated from a previous version. 
If you're looking to buy a car, one of the concerns that's probably top of mind is how much you'll have to pay for car insurance.  
While it's impossible to pin down an exact number without speaking to a broker or insurance agent, there are ways to gauge the cost of car insurance before buying a vehicle.  
Let's go over all the factors you'll need to consider. 
Do you really need insurance? 
Yes. Car insurance is mandatory in Canada. No matter your rate, you're expected to pay it each month. This is as much for your own benefit as it is for anyone else's — if you're involved in a collision, you'll be protected from having to pay for damages out of pocket.  
Depending on which province you live in, car insurance will either be administered via private insurance companies, or via a government-regulated corporation. 
What's your driving record and behaviour like? 
The better and safer a driver you are, the lower your premiums should be. On the other hand, if you have at-fault collisions on your record, speeding tickets, or other violations, you can expect your insurance rates to be higher because you present more of a risk to the insurance company. 
If you're confident that you're a safe driver, you might consider options like usage-based insurance, which relies on telematics to monitor things like how hard you brake, how fast you accelerate and take corners, and so on. The big perk of UBI programs is that they reward safe drivers in the form of discounts on their premiums. But beware that in some provinces, like Quebec and Ontario, you can also be penalized in the form of surcharges for risky driving behaviour. 
How old are you, and what gender do you identify as? 
Age is one factor that insurance companies consider when determining car insurance premiums. Generally, teenagers pay the most expensive premium because they have fewer years of driving experience under their belts and are considered riskier to insure in the eyes of insurance companies. As people age, into their 20s and beyond, their premiums should gradually decrease — assuming, of course, they've maintained clean driving records.  
Depending on the province you live in, insurance companies may also factor gender in determining your premiums — and the difference can be stark.  Male teens pay up to 27% more in premiums than female teens. That's because, according to numerous studies, men are riskier drivers than women. They get into more collisions than their female counterparts, are more likely to drive under the influence of substances, and to commit traffic violations.  
Where do you live, and where will your car be parked? 
Some postal codes have higher instances of claims than others. For example, if you live in a city like Toronto, which typically has higher collision and theft rates due to a denser geography and higher population, you might see higher rates. But depending on which part of Toronto you live in, those rates could fluctuate. 
Your insurance rates are also impacted by where you park your car at night. For example, having your own private garage or driveway as opposed to having to park on the street, where break-ins and theft are easier to commit, can score you lower rates.  
Insurance companies look at the likelihood of your vehicle becoming damaged or stolen and price that risk accordingly. 
How do you plan to use your vehicle? 
How often you drive also matters. Whether you drive every day to and from work or only for weekly grocery trips will make a difference on your premium. In the eyes of insurance companies, the more frequently and the further you drive, the higher your risk of a collision.  
Therefore, the less frequently you drive, the lower you can potentially bring down your rates. For instance, maybe you've switched to commuting by transit. This could mean you're driving fewer kilometres annually, which would translate to lower rates — just be sure to adjust your annual usage with your insurance provider as soon as possible.  
If you're using your personal car for business purposes — for example. ridesharing, food delivery or transporting materials and goods — you can either upgrade to commercial insurance or have commercial coverage added to your existing policy. That could lead to higher rates depending on the insurance provider. 
Related: Compare ridesharing premiums with LowestRates.ca.  
Some rideshare employers, like Uber and Lyft, do provide some coverage for their employees, but it's still important that you're personally covered. Not doing so could lead to your policy being voided or cancelled and you being labelled a high-risk driver. This would make you even more difficult to insure in the future. 
How much coverage are you looking for? 
Another factor to consider is how much coverage you want on your vehicle. The more coverage you opt for, the higher your premium. Fortunately, you can customize your policy and what kind of coverage you feel is most important for you. 
It's important to know the difference between comprehensive and collision coverage. Comprehensive coverage covers damage caused by non-collision events, including theft, vandalism, or a natural disaster. Collision coverage, on the other hand, will cover the costs of damage to your car if it collides with another vehicle or object. 
If you want both, you'll pay higher premiums. But depending on your risk profile, it might be worth paying more for the peace of mind. If you have a newer, pricier car and drive it frequently for longer trips, for example, you might want to opt for both. But if you don't drive very often, or if your car is older and you can afford to pay for repairs out of pocket, you should choose the one that makes the most sense for you. 
What deductible are you willing to pay? 
One aspect of your insurance premium rate that you have direct control over is your deductible. A deductible is the amount you're required to pay before your coverage kicks in for repair costs in the event that you are at-fault or partially at-fault for a collision.  
Naturally, if you choose a higher deductible when you create your policy or change it at renewal, you will lower your insurance premiums because you're agreeing to take on more of the claim costs and, therefore, the risk.  
While opting for a higher deductible might sound like a magical cost-cutting solution, it may come back to bite you if you actually need to make a claim later. You should make sure you're able to afford what you've agreed to pay by socking more money away in your emergency fund. 
Lastly, what's your ride? 
Rounding out your estimated premium is the make and model of your car. Newer cars tend to be more expensive to insure because they're worth more. They also may have more expensive or harder to find parts, like touchscreens and backup cameras. Used cars tend to be cheaper to replace and repair, and therefore, cost less to insure. 
For instance, a European sports car will have you paying higher premiums than an average sedan. But before you hit the Offer button on some crumbling jalopy online, remember that insurance companies also consider the likelihood a car breaking down, being damaged in a collision, or stolen when coming up with a premium.  
The safety features of more expensive vehicles may reduce your insurance costs. So, if you have an anti-theft device installed on your vehicle, you could score lower rates.  
And lastly, if you decide to go green and buy an electric vehicle, you might pay slightly higher premiums because of the expensive replacement costs associated with the battery under the hood (and the fact that EVs are generally more expensive to buy than gas-powered vehicles). But those costs might be offset by any "green discount" offered by your insurance provider for driving a hybrid or EV. 
Save money by comparing car insurance estimates  
Different insurance companies offer different insurance rates for different cars based on different data. You might find yourself paying higher premiums simply because of the company you've chosen, so be sure to shop around. Consider those that have better reputations, pay attention to customer reviews, and compare car insurance rates in your area.  
About the author

Sadaf Ahsan is a culture writer and editor in Toronto. Her work appears in the National Post, while she has also written for Refinery29, Flare and Chatelaine.