When is the best time to buy a house?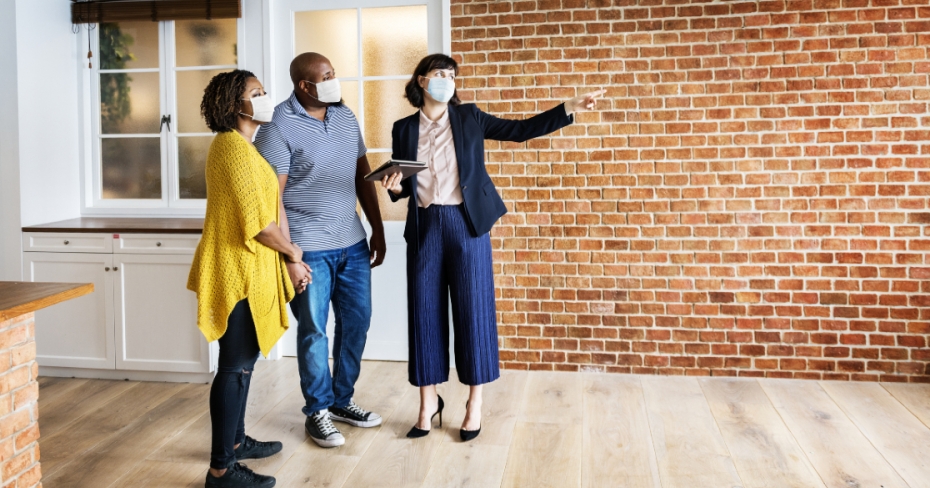 COVID-19 has turned much of what we know about homebuying on its head. Just because spring is the busiest time doesn't necessarily mean it's a good time to buy a house.
The upcoming spring season is notably the busiest time of year to buy a home. Around now, the weather is warming up, there's more inventory available on the housing market, homes tend to look more appealing than when they're covered in snow and slush, and people are generally in a more optimistic mood. 
That said, the COVID-19 pandemic has turned much of what we know about homebuying on its head. Just because spring is the busiest time doesn't necessarily mean it's a good time to buy a house for those aspiring to make one of the biggest investments of their lives.
When buying a home, you have to think not just seasonally but also financially. Let's walk through some important points to consider.
When is the best time of year to buy a house?
Have you ever heard or read that the best time of year to buy a house is usually in the fall or the winter? You're not alone. 
"It used to be true," says Joanne Bolte, a realtor with Royal LePage Connect Realty. "I always told my clients that January is the best month to buy a house."
The idea behind that is that many homebuyers don't want to brave the cold to shop around, so prices tend to be lower than in the springtime. The less competition, the lower an offer the seller might be willing to accept. The traditional recommendation has been to buy when demand is low and supply is high. But thanks to the pandemic, it's much harder to time the market in this way anymore. 
"With COVID," says Bolte, "all the rules are out the door."
When the pandemic first hit, the real estate industry wasn't sure how house hunters would even be able to view homes while social distancing and lockdown measures were in place. The widespread shutdown of businesses that led to multitudes of layoffs also introduced concerns surrounding people's income and ability to make ends meet, let alone pay their mortgage. As a result, many experts were predicting a drop in home prices in Canada. Evan Siddall, the president and chief executive of the Canada Mortgage and Housing Corporation, even went so far as to warn that the coronavirus might cause house prices to fall by as much as 18%. There is still much debate, too, around whether or not the housing market will crash sometime this year.
We like to boil it down to this financial decision. But it's emotionally driven
But housing markets across Canada continue to defy the odds. In February, for example, home sales in the Greater Toronto Area (GTA) broke new records, as buyers remained optimistic about their job prospects and took advantage of historically low interest rates.
"We have never ever seen interest rates as low as this," says Bolte. "It's like free money that banks are giving out."
Regardless of how low rates are, affordability is still an issue for aspiring homebuyers in Canada. That's why Bolte says the best time to buy a house isn't necessarily during any particular season — it's once you're pre-approved for a mortgage. 
"There's no sense in looking at houses that are beyond your means," says Bolte. "I don't push my clients into a house they can't afford."
When is the best time to buy a house, financially speaking?
Natasha Knox, a financial planner and founder of Pax Planning, says that the best time to buy a house is when you're both emotionally and financially prepared. 
Making the decision to purchase a house, regardless of why you want to do so, can be an emotional rollercoaster. For example, you might feel pressured to buy because all your friends are doing so, or maybe you're eager to get out of the rental market. Perhaps the pandemic has prompted you to escape a big city and buy somewhere more remote so you can have more space. 
"We like to boil it down to this financial decision," says Knox. "But it's emotionally driven."
You can make a number of mistakes if you let your emotions get the best of you, which is why it's important to keep them in check and make the most informed decision possible.
"How much can you really afford without being miserable?" asks Knox. "What about if interest rates go up a couple of percentage points? How do you feel about that?"
With her clients, Knox focuses on affordability from a lifestyle perspective. 
"There's often a gap between what people can afford without compromising on their lifestyle and becoming house poor," says Knox.
Being house poor means you can't truly afford the home you're living in and therefore are probably relying heavily on debt to stay afloat. You might be able to afford the mortgage payment, but there are a lot of other expenses that come with buying a home that people forget or simply don't know about.
There are unrecoverable costs, such as realtor fees, property and land transfer tax, closing costs, inspection costs, and repair and maintenance costs to consider. There are also costs associated with what Knox refers to as "feathering the nest," which she describes as those used to upgrade your residence, whether through renovations or new furniture. 
"I don't like to see people using up their emergency funds for the purposes of buying a home," says Knox. "Those [funds] should stay exactly where they are. In fact, they should increase once you're a homeowner because the costs of homeownership are far more substantial."
"I just want to make sure that they're balancing their current self with their future self," she says. "The future self is the person who is going to need to stop working someday, maybe, and still be able to afford to maintain that lifestyle."
Once you've had these important conversations with yourself (and your partner, if you're buying together) determine your true monthly budget. Then shop around online for the best mortgage rate. Whether you go with a fixed or variable mortgage, it's always in your best interest to compare before you commit. 
About the author
Zandile is a freelance personal finance journalist. She previously worked as a personal finance writer at LowestRates.ca and before that, the content editor for Real Estate Management Industry News. As a self-proclaimed budget warrior, Zandile dedicates most of her time to advocating for financial wellness.