What is a hybrid mortgage, and does it ever make sense to get one?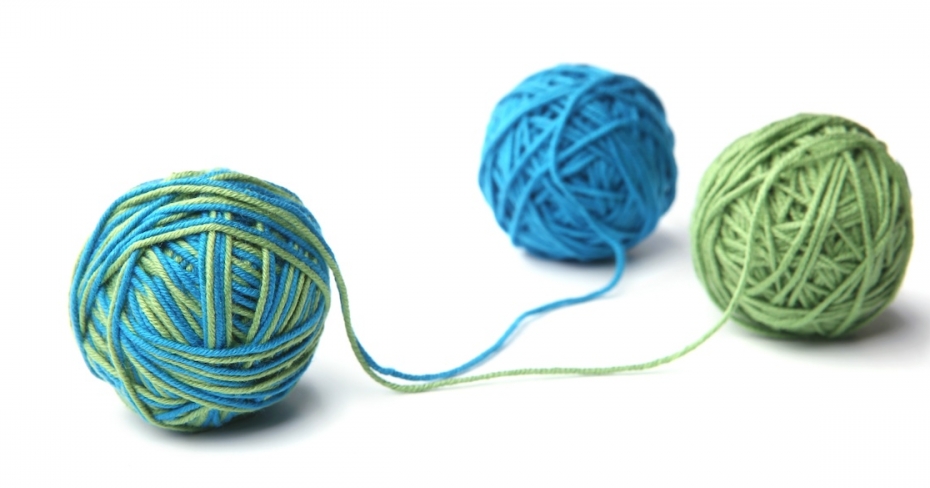 When it comes to selecting a mortgage, you're usually asked to choose between a fixed rate and a variable rate. But did you know there's a third option that combines elements of both?
When it comes to selecting a mortgage, you're usually asked to choose between the certainty of a fixed-rate mortgage, which allows you to lock in a particular interest rate for your term, and the uncertainty of a variable-rate mortgage, which fluctuates along with the Bank of Canada's overnight interest rate moves. But did you know that there's a third, lesser-known option that combines elements of both? 
It's called the hybrid mortgage, and according to Mortgage Professionals Canada's latest Annual State of the Residential Mortgage Market in Canada report, only 5% of Canadian homeowners chose one in 2020, compared to 74% who borrowed at a fixed rate and 21% who borrowed at a variable rate. 
So what exactly are hybrid mortgages, and why are so few Canadians taking advantage? 
Hybrid mortgages: a combination of fixed and variable rates
A hybrid mortgage, also called a combination or step mortgage, combines elements of both fixed-rate mortgages and variable-rate mortgages. 
"Say you were to buy a $500,000 home, and you put $100,000 down. You need a mortgage of $400,000," explains Leah Zlatkin, a mortgage broker at Brite Mortgage and Mortgage Outlet. "Instead of taking the full $400,000 and putting it into a variable- or a fixed-rate mortgage, you can put $200,000 in the form of a variable mortgage at and $200,000 in a fixed-rate mortgage." 
While you can choose to put different segments of your mortgage into a fixed or variable rate, the most common combination is a 50/50 split, in which half the mortgage amount collects interest at a fixed rate and the other half collects interest at a variable rate. Each portion of the mortgage is subject to different terms, however. 
A popular version of the hybrid mortgage is the "5/1," meaning that the fixed portion of the mortgage lasts for five years, while the variable comes up for renewal after one year. Most mortgage experts recommend matching up the terms so both segments mature at the same time (e.g., five-year terms for both). This makes it much easier to switch lenders if you're not happy with the renewal rate you're offered.
Hybrid mortgages are typically touted as a great option for young professionals who expect to be making plenty of money in the future but don't necessarily want to delay homeownership; those who can't decide between fixed and variable; and those who can't handle the uncertainty of rate fluctuations. By keeping a portion of the mortgage at a fixed rate, a hybrid mortgage helps to insulate the borrower from fluctuating interest rates and unpredictably high monthly payments.
However, experts are quick to point out the flaws with this mortgage type.
Disadvantages of hybrid mortgages
Hybrid mortgages rarely offer access to better interest rates than completely fixed or variable mortgages. 
In addition, the various portions of the hybrid mortgage might have different terms, which will make it exceptionally difficult to transfer the loan to a different lender without incurring significant break penalties.
Another potential stumbling block is that hybrid mortgages must be refinanced at the end of each term, which essentially means the loan must be renegotiated. Refinancing a mortgage tends to come with a chunk of fees that will drive the overall cost of the loan up.
"The only reason I can see for a person to choose this type of mortgage is if they're completely indecisive and can't decide between fixed and variable," says Zlatkin. 
Variable mortgages vs. hybrid mortgages
In fact, Zlatkin says that any good broker will recommend a variable mortgage before a hybrid one. "They are the cheapest and they will continue to be the cheapest," she says.  
At the time of this writing, the lowest mortgage rate on LowestRates.ca for a five-year variable-rate mortgage was 0.99%, compared to 1.69% for a five-year fixed.
According to a 2010 Globe and Mail article, Schulich School of Business professor Moshe Milevsky has published a number of reports that determine homeowners end up paying much more for fixed-rate mortgages in the long term than their variable-rate counterparts. 
Using the LowestRates.ca mortgage calculator, we can see that a $400,000 mortgage at a fixed interest rate of 1.69% would cost you about $38,700 more in interest over a 25-year amortization period than a variable-rate mortgage at 0.99% would (if you were to pay monthly).
Looking at the savings a variable-rate mortgage can earn you, perhaps there's a good reason why only 5% of Canadians opted for a hybrid mortgage last year. While you should always consult a broker to find out which type of mortgage will work best for you, the compromise of a hybrid mortgage might offer less of an advantage than choosing a firm option and sticking with it.
About the author

Isabel Slone is a writer from Toronto, Ontario. Her byline has appeared in The New York Times, ELLE, The Globe and Mail, Toronto Life, and more.