5-year fixed rate mortgage
The 5-year fixed rate mortgage is one of the most popular mortgage products in Canada, and we can prove it: according to CAAMP, over 60% of Canadian borrowers choose fixed rate mortgages, and the majority of those borrowers are selecting the 5-year term.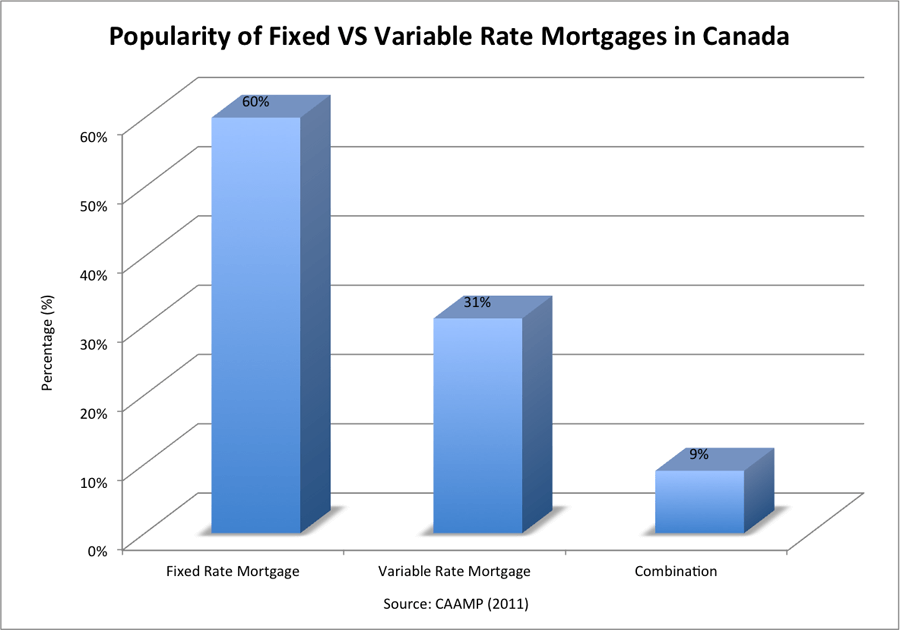 Your quick guide to 5-year fixed rates
There are a couple key points you should know:
First, 5-year fixed rates are set in relation to Government of Canada 5-year bond yields and act as an industry benchmark. Second, no matter what type of mortgage you're interested in, you have to get approved for a 5-year fixed rate first. Lenders have to verify that you have sufficient income to cover the payments of a 5-year fixed mortgage.
The Canadian government mandated this provision in 2010. The goal was to build in a 'cushion' for variable and short rate borrowers. If you can meet the higher standards of a 5-year fixed term, federal regulators believe that you'll also be able to continue making your mortgage payments if rates suddenly rise.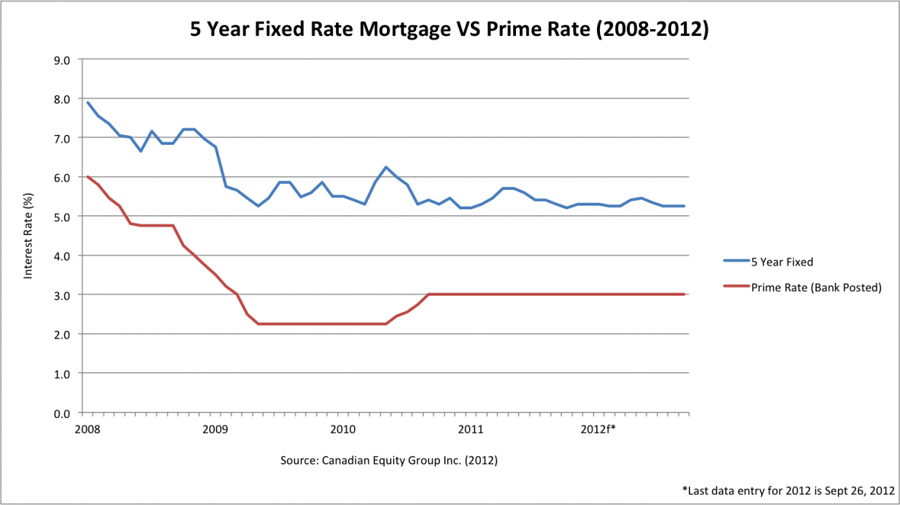 Is a 5-year fixed rate mortgage right for you?
The 5-year fixed rate mortgage traditionally offers lower interest rates than mortgages with longer terms do. Not only will borrowers be protected against rising rates for half a decade, they'll also have enough time to plan for a potentially higher interest rate environment at the end of their term. During those 5 years, you may be able to save more, make lump sum mortgage payments, and budget better.
But as compelling as the 5-year term can be, it's not without drawbacks. Half a decade is a long time to be locked-in. If you need to discharge your mortgage, you might be hit with large break fees. Put plainly, make sure you don't need to sell your house in less than 5 years.
Other borrowers pause at the 5-year fixed term because they know a lower variable rate might be a better option. Studies have shown that, despite the popularity of fixed rate mortgages, Canadians usually pay less interest with variable mortgage products. Recent history bears this out: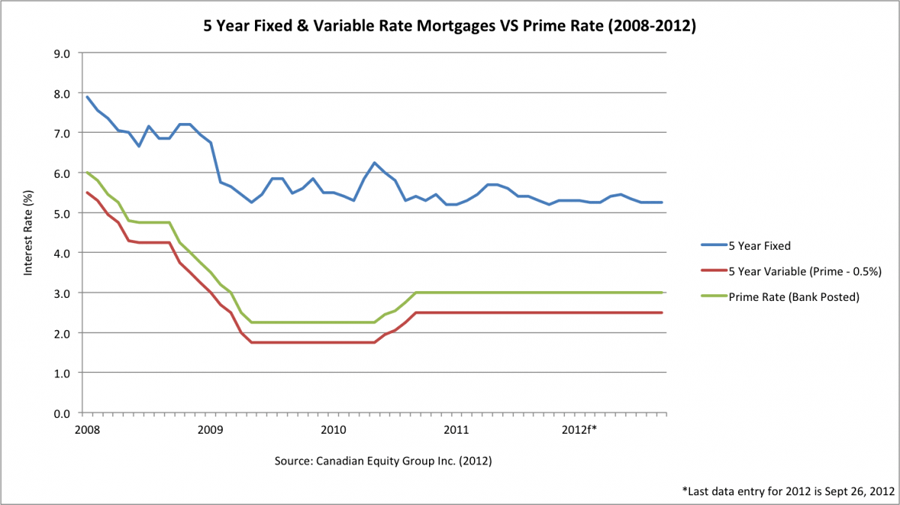 Nonetheless, the past doesn't determine the future. If borrowers anticipate higher interest rates down the road, a 5-year fixed mortgage is a sensible choice.
Choosing the right mortgage term is always a little tricky, but with our comparison tools, shopping around is faster, simpler, and more rewarding.