This is how much it costs to live as a young person in Calgary in 2017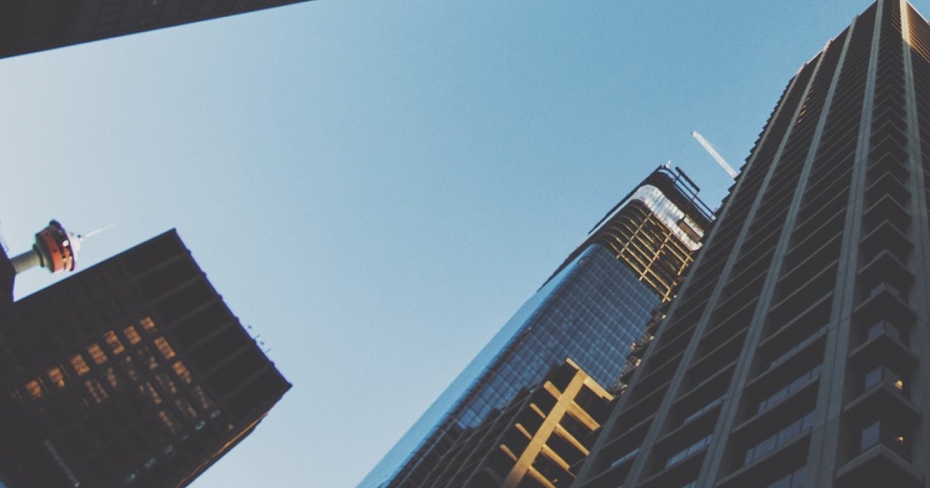 In 2016, The Economist ranked Calgary the world's fifth most livable city based on stability, healthcare, culture and environment, education, and infrastructure. But what about cost of living?
Last year, Calgary was ranked the world's fifth most livable city by the The Economist.
The rating was calculated based on stability, healthcare, culture and environment, education, and infrastructure.
But what about cost of living?
I mean, sure, we're not Toronto or Vancouver, especially since the downturn hit. But we still have a higher cost of living than most Canadian cities, and we love to spend our money.
If you're a 20-something with a full-time job and a university-level education, get ready to find out what it costs to live in Calgary in 2017.
I spent the last 24 hours buried in the deepest, darkest corners of the internet researching the numbers. I spent time quizzing every Facebook friend and foe that ever considered, then shortly after regretted, sending me a friend request. I even brushed up on the history of our city's living costs (and my own) to come up with the following numbers.
Here's what I found.
Housing - $1,220 per month
Looking to rent an apartment, condo, townhouse, or detached house? Bump the cost up by a couple hundred dollars for every step up you take. I hit up Rentboard.ca, and found that — not surprisingly — housing will be your largest expense.
Here's the average cost for each:
Bachelor: $784
One Bedroom: $1,254
Two Bedroom: $1,624
Transportation and Parking - $261 per month
Now this is where things start to get a little bit complicated. If you work downtown, chances are that you probably use public transportation, whether that be the C-train or bus. For the rest of us, however, it's almost essential to have a vehicle to get from point A to point B.
The good news? Gas prices are lower in Alberta than most provinces. The bad news? Parking is not. Outside of paying for your housing, most condos and apartment buildings charge extra for parking. In fact, at its peak, Calgary's average cost for a parking spot downtown each month was $473.
Calgary is definitely a car town. Most people here are forced to own them. So in this breakdown, we'll include a car used on evenings and weekends (when parking is free) and tack on the cost of public transit for daily commutes to work.
Transit pass: $101 per month (option for low-income pass based on a sliding scale)
Insurance: $100 per month
Gas: $60 per month
Groceries - $291 per month
The most common conversation between my friends and I is how much we spend on groceries. I'm embarrassed to admit that doing this research has been long overdue and finding the results has been a #bloggergoal for a while now.  
Statistics Canada has some numbers regarding average spend on groceries. They calculate the number for households with an average of 2.5 people. After doing some humming, hawing, and dividing, the average cost came in at $291 per month.
Entertainment – $289 per month
As I mentioned before, Albertans love to spend money on having fun. Why? Well, Alberta is a young province (not to mention home of the Stampede), so finding statistics in this category was surprisingly easy. For instance, there was no shortage of information regarding our love of dining out, and an equal amount of statistics when it came to nights out in general. The crazy part? I spend $300 per month month on this category, so I'd say these numbers are pretty bang on.
Booze and nights out: $120
Dining out: $169
Phone and Internet - $129 per month
A millennial living in any major city without a phone? Good luck finding one. It's fair to assume that most phone and internet bills would be similar across the country. After finding the average cost across the most popular phone and internet companies (Telus and Shaw) in Calgary, here's what I found:
Internet: $56
Phone: $73
Health and Fitness - $75 per month
This one was a bit harder. Health and fitness vary for everyone in the sense that you may have a gym membership, pay for drop-in classes, play on a sports team, or simply avoid the #fitlife all together. Either way, chances are good that you're spending some money on staying fit.
In Calgary, there are a ton of gyms, like GoodLife and WorldHealth, that have different memberships to support your financial situation, averaging $60 per month, but the most popular places to go for young people seem to be smaller studios that host barre, spin, and yoga classes, which can easily run you $150 per month.
Grand Total: $2,265.00 per month
Housing: $1,220 per month
Transportation: $261 per month
Groceries: $291 per month
Entertainment: $289 per month
Phone and Internet: $129 per month
Health and Fitness: $75 per month
Adding everything up, you'd need to make a gross annual income of $34,000 just to scrape by in the #YYC. But this doesn't include things like savings, annual payments, travel, unforeseen expenses, or major events.
So it's hard to nail down an exact income that will provide a comfortable lifestyle, plus cover other all of life's other costs — but at least this gives you a ballpark. We're confident in saying that going any lower than this will make it very difficult to live comfortably in Alberta's biggest city.
About the author

Alyssa Fischer claims she's not an expert on personal finance — which is why it's easy for her to explain financial topics without getting too intense. You can find her on her blog, Mixed Up Money, where she proves money isn't boring (and that it's also a little funny). You can also spend all day ranting with her about your finances on Twitter.