This is how much it costs to live as a young person in Vancouver in 2019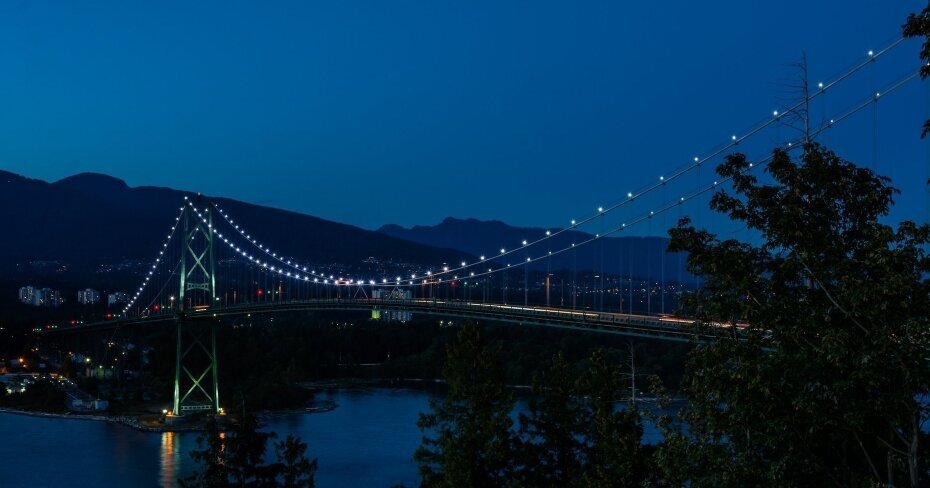 The city's cost of living — which consistently ranks as one of the country's highest — has increased yet again. The figures below show how much it costs a single person on average to rent, eat, and otherwise live in Vancouver.
With temperatures dipping as low as -12C in February, it's been an unusually cold winter in Vancouver. (For everyone rolling their eyes from just about anywhere else in the country: yes, the place where you live is colder. It's not a contest, and it's fine.) To add insult to injury, the city's cost of living — which consistently ranks as one of the country's highest — has increased yet again. 
Welcome to the latest update to our cost of living series.
As always, the figures below show how much it costs on average to rent, eat, and otherwise live in Vancouver, and they're calculated for a single person without dependents or property. If you do have dependents (yes, pets count), a mortgage to service, or any other expenses, you're probably going to need more money — we're here to provide you with a baseline to work with.
Happy budgeting. At least it's almost cherry blossom season.
 
Housing - $1,818.33/month
We're starting off with a fun twist: according to figures from Rentboard.ca, average rents have actually decreased since we published our most recent Vancouver report back in September, and we landed on an average rental price of $1,927.41. That's a 5.7% drop.
In 2017 and 2018, the municipal and provincial governments introduced a number of aggressive housing policies aimed at bringing down the price of buying and renting, including an Airbnb tax. Are the city's residents finally benefiting from their impact?
One-bedroom condo: $1,962/month
One-bedroom apartment: $2,096/month
Two-bedroom, shared with a roommate: $2,794/month, or $1,397 each
Average housing costs: $1,818.33/month
 
Phone and Internet - $131.88/month 
Unfortunately, prices have crawled up for phone plans by a smidge. Major service providers Bell, Rogers and Telus offer phone plans that'll give you 4GB of data and unlimited, Canada-wide calling for $85 to $90 a month. Public Mobile, meanwhile, offers the same services for $40 a month.
That averages out to $76.25.
In terms of internet plans, Bell, Novus and Teksavvy offer roughly comparable options (between 50 and 75 mbps) for an average of $55.63.
Phone: $76.25
Internet: $55.63
 
Transportation - $214/month
Since September, nothing's changed — public transportation fees haven't budged, and neither has the municipal government's attitude towards rideshare companies like Lyft and Uber (it's a no-go).
To recap, here are the public transportation fees:
Single adult fare: $2.95 for a one zone pass. Note that you can only use a one zone pass for the bus; if you want to travel to adjacent cities, like Burnaby or Surrey, or take the Skytrain, West Coast Express, or SeaBus, you'll need to get a two zone ($4.20) or three zone ($5.70) pass, depending on how far you want to travel.
Monthly pass (students): $41.00
Monthly pass (adults): $95 for one zone, $128 for two zones, $174 for three zones.
If you're going to take a cab within the city, from downtown to the East end, that's going to cost you about $20 bucks. Let's say you take one twice a month; that'll add up to $40 before tip.
Cab: $40/month
As with previous reports, we'll calculate the average based on the assumption that you have a three zone monthly pass — this would allow you to ride the length of the Expo, Millennium, and Canada lines. We'll also factor in your cab rides.
 
Groceries - $217.57/month
According to Statistics Canada, an average household of 2.5 British Columbians spent $523 on groceries per month in 2017. That's $209.20 per person. Add 2% inflation for each of the intervening years, and that brings us up to $217.57.
Of course, this will vary from person to person, depending on where you shop, your diet, and how much you eat.
Also, keep in mind that climate change, in combination with ongoing uncertainty about trade with the U.S., Canada's largest trading partner, will have an impact on food costs, as a recent report from the University of Guelph and Dalhousie University points out.
 
Entertainment - $445.98/month 
To find an average number for entertainment costs — which, after all, will be different for every person — we tried to find the middle ground between a person who goes out several nights a week, and someone who prefers to stay in.
Dining out: $282
In September, we reported that the average Vancouverite was spending $150 on eating out — which includes restaurants, takeout, and delivery fees — per month, based on an informal poll of friends and family members that live in the city. We've decided after further consulting friends living in Vancouver that this number is far too low. This year, we're going to increase the number as food prices continue to climb up, and more millennials turn to the convenience of eating out.
Buying lunch three times a week: $10 each time, $120/month
Getting takeout for dinner three times a month: $20 each time, $60/month
Going out for dinner once a month: $70/month
Buying a latte twice a week: $4 each time, $32/month
Drinks: $90/month   
Going out for drinks with friends twice a month: $20 each time, $40/month
Having drinks at home/friends' house once a month: $50/month
Miscellaneous outings: $50
Netflix subscription (standard): $13.99/month (the streaming company jacked up prices back in November)
Apple Music/Spotify (single person): $9.99/month
 
Health and Fitness - $79.50/month
With relatively mild weather all year round, it's no wonder Vancouver is known as a city obsessed with fitness: activities like hiking, jogging, and biking are still on table when the rest of the country is hibernating for the winter.
For those who appreciate working out indoors, though, there are still a huge variety of options. For eight to 12 classes at ClassPass, which stands on the higher end of fitness options, you'd pay $109. Meanwhile, 10 visits to a community center gym will set you back about $50. That averages out to $79.50.
 
Insurance - $22.50/month
Many landlords require you to buy renters insurance. Using the insurance quoter from LowestRates.ca, we calculated the cost of renters insurance for a 750-square foot apartment in west, east, south and downtown Vancouver.
The average monthly premium we found was $22.50.
 
Grand Total - $35,157.12 per year, or $2,929.76 a month (before taxes)
Housing: $1,818.33/month
Phone and Internet: $131.88/month
Transportation: $214/month
Groceries: $217.57/month
Entertainment: $445.98/month
Health and Fitness: $79.50/month
Insurance: $22.50/month
Every month, you're looking to pay $2,929.76 to live in Vancouver — before you even get to debt payments, savings, and variable expenses like toiletries, auto or life insurance, or clothing.
Because you'll be taxed on your earnings, you'll need to make at least $43,732 per year to make ends meet.
And if you want to save 20% of your income, you'll need to make at least $42,188.54 annually, before taxes. If you take taxes into account, you'll need to make at least $54,019 per year.
About the author

Jessica Mach is a freelance writer for LowestRates.ca. She's covered the documentary film industry at realscreen, and her work has also appeared in The Hairpin.