This is how much it costs to live as a young person in Ottawa in 2017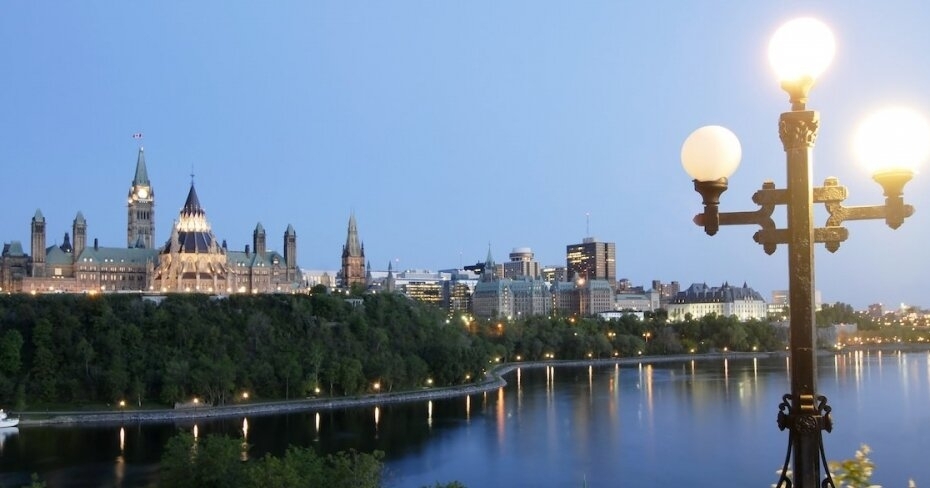 Have Ottawans earned the right to be smug about their living costs? Here's what a single person with no dependents or property needs to earn to live and enjoy Canada's capital.
Whenever stories about how expensive it is to live in Toronto or Vancouver are in the news, you'll find Ottawans (yes, that's what we're called) sending them to their friends in DMs and Facebook messages with comments like, "I'm so glad we live in Ottawa."
But have we really earned the right to be so smug about our living costs?
Sure, we don't have housing markets so overheated that they trigger government action, but it's not like our real estate is a bargain either — the average home price in Ottawa is $436,625, according to the Ottawa Real Estate Board.
Plus, contrary to some opinions, there's actually a lot of fun stuff to do here — but it also costs money.
Luckily, the incomes in Ottawa can usually keep up with prices, with a roster of stable government jobs and a burgeoning tech sector. The median family income clocked in at $102,020 in 2014 according to Statistics Canada, and while that's including all family types, it's still one of the highest in the country.
If you're a young person, especially a single one, you might not be making that amount just yet — so here's what you'll actually need to live life in Ottawa and enjoy it, too.
Housing - $1,148/month
While this isn't the cheapest market to rent in, you can still score great deals in the Ottawa rental market if you're willing to make a few concessions. A condo will be your priciest option here, since most of the condos for rent are on the newer — and nicer — side. If you're willing to go with an apartment that's a few years older, or better yet, an apartment that you share with a roommate, your costs will be much more manageable.
To get accurate figures on what each option will run you, I looked at RentBoard.ca's average data for different housing types in town.
One-bedroom condo: $1,622/month
One-bedroom apartment: $1,118/month
Two-bedroom, shared with a roommate: $1,408/month, or $704/month each
Average housing cost: $1148/month
Phone and Internet: $134.30/month
Since having a phone and an internet connection are non-negotiables these days, I looked into what it would cost you to get set up with both in Ottawa.
To effectively comparison shop, I used the same basic plan we used to find out how expensive it is to live in Vancouver: 4GBs of data, plus 300 minutes talk and unlimited text. If you're willing to go with a lesser-known provider like Public Mobile or Freedom Mobile — both of which have decent coverage in Ottawa — you can score a plan for anywhere between $40 and $67. If you're looking to stick with the big guys, the same package will cost you between $85 and $100.
For internet, we looked at Teksavvy, Bell and Rogers, which are the most popular providers in town. To get the just-above-basic internet package will cost you an average of $61.30 (and if you're looking for deals, Teksavvy is it. Their just-above-basic package will run you $38.95 plus taxes.)
All in, your phone and internet will average $134.30/month in Ottawa.
Transportation - $194.75/month
Ottawa isn't up there among the priciest places to own and operate a car downtown, but if you're living centrally, which is both easy and relatively affordable, owning a car is an entirely unnecessary expense. We've got a good bus system that's only going to get better with the expansion of the O-Train, and the city is easily navigated with a monthly bus pass.
Plus, Uber became officially legal here in 2016, so if you do need to augment your mostly-public transportation, you've got an affordable option available to you.
To get a total for transportation costs in Ottawa, I added up an estimate of what six Uber trips would cost you per month and the cost of an adult OC Transpo bus pass, and it came to $194.75/month — $113.75 of which is your unlimited bus pass.
Groceries - $212.36/month
Thanks to Statistics Canada, and the fact that Ottawa tends to have pretty standard food pricing, we can estimate that the average person in Ottawa spends about $212.36 on food every year. That's based on the data from 2015 that the average family of 2.5 people spends about $510.50 on groceries every month, and adjusted for 2% annual inflation since then.
Entertainment - $325
Restaurants - $150
I polled a group of friends, and it turns out, Ottawans really like their restaurants. Many people I spoke with had average budgets that topped $300 to try out trendy restaurants in the Byward Market, Hintonburg, the Glebe and Westboro. If you're looking to keep costs reasonable, $150 a month will still score you at least three or four trips to most of the newer restaurants in town.
Drinks - $100
The same group of local Ottawa restaurant-goers was quick to point out that their totals didn't include drinks, and that they keep a separate line item for trips to the LCBO and drinks at the pub. I priced out a monthly routine of picking up two bottles of wine at the LCBO, a few bottles of local craft beer, and two trips for pints with friends, and came up with $100 a month for drinking in Ottawa — if you're into that sort of thing.
Miscellaneous entertainment - $75
If you're living centrally, a movie night probably isn't your go-to form of entertainment, since there aren't many centrally located theatres. Instead, you'll probably want to budget for one of Ottawa's many (many) festivals, which cover everything from beer to food to yoga to the ever-popular music. Attending one festival per month will likely run you about $75, but should slow down in the winter months.
Health and Fitness - $72.50
Ottawa has more niche fitness studios than you'd expect. You can get your fitness fix at multiple barre studios, CrossFit gyms, yoga studios or combination fitness spaces, but they'll all run you more than $100 a month for an unlimited pass.
If you're looking for a just-the-gym experience, you can join Goodlife for about $45 a month, and get access to 17 locations. To average it out, you'll probably spend around $72.50 a month to stay fit in Ottawa.
Insurance - $28
It's a safe bet that you're probably renting if you're a young person in the city, especially since detached housing downtown will run you more than the $436,625 average. That doesn't mean you're off the hook for insurance, though: you'll need renter's insurance, which according to a quick rate check, will run you about $28 a month.
Grand total: $28,718 per year (before tax), or $2,144.91 a month
Housing: $1148/month
Phone and Internet: $134.30/month
Transportation: $194.75/month
Groceries: $212.36/month
Entertainment: $325/month
Fitness: $72.50/month
Insurance: $28/month
If you're a young person who wants to live comfortably in O-Town, you'll need to make at least $28,718 a year. That, however, is assuming that you'll spend every last penny of your paycheque.
If you'd like to save something on top of that (because you're a responsible budgeter who wants to retire someday) your best bet is to follow the 50/30/20 budget. In that case, you'll need to keep these expenses to just 80% of your total income, leaving you with 20% of your take home pay to save. To do that, you'd need to make an extra $6,434.73 after taxes, which equals a total salary of $36,635 before taxes. 
What do you think? Do we need to trade in our smug Ottawa cards? (I think we might.)
About the author

Desirae Odjick is a marketer by day, personal finance blogger and freelance writer by night — and full-time crazy dog lady, as she would tell you herself. You can find her on her blog, Half Banked, where she chronicles her attempts to reach her savings goals and make personal finance fun, and she's always on Twitter.