Is going to a travel clinic before your trip worth it?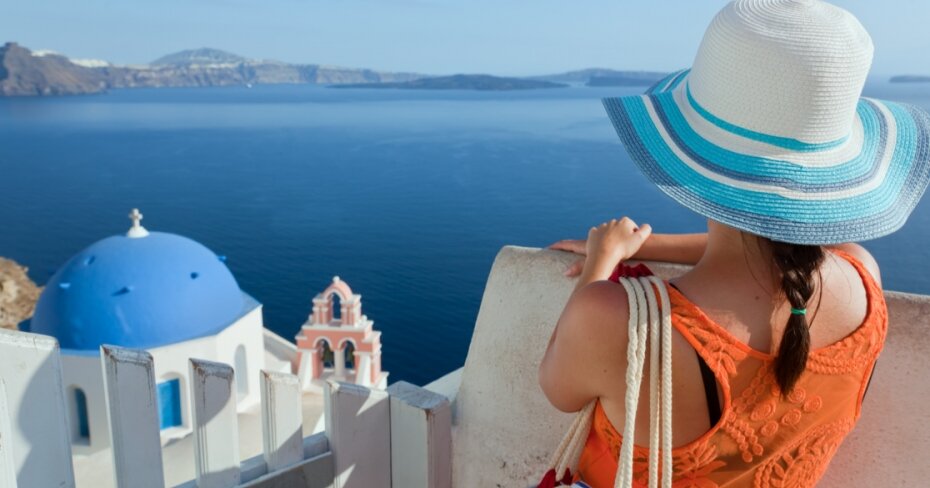 Visiting a qualified physician certified in travel health can ensure you have the medicine and vaccines you need to avoid contracting illnesses in a foreign country or getting altitude sickness.
I admit I may have a few hypochondriac tendencies. I'm a regular reader of WebMD. I diagnose myself with illnesses (sometimes that don't even exist). I'll catastrophize a flu. Flesh-eating disease is a real fear of mine. So this February, when I arrived at the travel clinic ahead of my year in South America, I was exactly the kind of person who may accidentally go overboard with the vaccines and exotic medicines. Five months into my time abroad, I admit that not all items purchased during my doctor's office shopping spree were necessary.
Sure, I may be a Nervous Nelly when it comes to health but I know I'm not the only person who has spent too much on travel meds. I rid myself of hundreds of dollars in a careless financial decision. When I think back to that appointment, I wonder what I should have done differently. Months later, I checked in with the pros to help me answer that question and they gave me some solid tips.
Know the specifics of your travel
Andrew Sparrow is a physician at University Health Network in Toronto and an assistant professor in the Department of Family and Community Medicine at the University of Toronto. He says that the best thing a traveller can do before a consultation is to know the specifics of their travel plans. Precise location, accomodation, time of year and planned activities are all factors that help determine which vaccines or medications are needed.
"Risks can vary tremendously even within the same country like, for example, if someone were to camp or mountain climb in remote areas versus attend business meetings in a five-star hotel in the center of the city," says Sparrow. "Other risks are present at some times of the year but not others. The more information you can provide about your itinerary, the more specific the advice can be."
Finance and travel expert Barry Choi, who authors the blog moneywehave.com agrees that simply stating which country you're vacationing in isn't going to cut it.
"I recommend looking at where you'll be going and which immunizations are actually necessary," says Choi, adding that government websites are a good place to start. "For example, getting a vaccination for yellow fever is recommended if you're going to the Amazon jungle, but if you're just visiting the cities, it may not be required."
That was my first mistake. I think back to my appointment. When my physician asked me where I was going, I did her no favours with my vague answer: Colombia for six months and then Ecuador. Likely Peru and Bolivia. Hopefully Argentina. Maybe Brazil. I named three cities and gave her no timelines.
Find a certified physician who can quantify the risk
With mention of diseases like hepatitis, yellow fever, malaria, cholera and typhoid, I freaked out. I imagined being bitten by a swarm of all the wrong mosquitos and becoming a cautionary tale for other travellers. I pictured myself passing out from altitude sickness alone on an Andean peak or having to break the news that I was dying of cholera (dramatic much?). With these situations, I justified $50 here and $200 there, but as Sparrow points out, that might not have been the case if I knew the probability of contracting such illnesses.
"When we are offering prescriptions or immunizations, the risks of various diseases are often fairly small," he says. He explains that visiting a physician certified in travel health is key because they can estimate the actual risk rather than just listing diseases. "If you knew that the risk of a certain disease was 1 in 10,000 for your trip, you might reconsider whether or not you truly want to spend money on prevention," says Sparrow.
Of course, it's also about severity. Someone with the right experience would explain whether a disease is common and severe (read: the vaccination is worth your money) or rare and mild. Doctors certified through the International Society of Travel Medicine are bound to have thorough knowledge on such topics. That information will help travellers make the right decisions for both their physical and financial well-being. Oh, and note that clinic consultation fees are often paid out of pocket so if you're paying for advice, it better be good.
Note if the clinic sells the vaccinations
While I'd been way too vague during my appointment, I did wonder if I was still being upsold. I had suspicions, but I also didn't want to take a gamble with my health. Sure, the feeling of someone trying to squeeze extra money out of you is frustrating, but this wasn't a case of someone asking if I wanted a side of guacamole or chicken on my salad. How was I supposed to know which pills were crucial and which were the upsell?
There actually is a solution here: avoid the clinics that sell the drugs themselves. Opt instead to visit an institution that writes prescriptions to be filled at your local pharmacy. (This doesn't apply for yellow fever vaccines, since they're only found at designated centres in Canada.) While this doesn't necessarily ensure a cheaper price on said medications, it does ensure that there's no incentive to prescribe vaccinations that a traveller might not need. Generally speaking, Sparrow says, many clinics and large chains do sell the vaccines themselves.
"This can make it easier on the traveller in terms of one-stop-shopping and ensuring that the correct medications and vaccines are given out," says Sparrow. "But I think anytime a provider can profit directly from advice that they might give, you should consider their motives as well."
Thinking of buying medications abroad? Don't
After arriving in Colombia, I wondered if I should have bought my medications here. Antibiotics are available over-the-counter and cheap and my altitude pills easily could have waited. I could have whittled down my bill that way, but Sparrow thinks that would be a mistake. Yes, this method can cheaper, he admits, but it's much harder to prove that the meds are the real deal. He suggests that up to 30% of medications sold in developing countries could be fakes.
"For most travellers to the developing world, the risk of harmful or ineffective medication is just too great to purchase medications there," he says. "The overall cost of altitude pills, antibiotics and diarrhea medications is usually fairly low in Canada, so you likely wouldn't even save much money."
In Choi's experience, purchasing the pills abroad is a no-go. Sure, it's cheaper, but for logistical reasons, the money saved isn't worth it. "I personally recommend getting your medication before you depart so you have things handy before you need them," he says. "There are also language barriers to consider. Getting pain relief pills may seem like a simple process, but it could be difficult if you can't read any labels."
While some of my vaccinations were absolutely required, I have a hunch that others weren't. If that's so, I don't know how much money I wasted. When it comes to investing in health, everyone wants to have honest information about the risks, the control to know where to put their dollars and confidence that it's money well spent.
As it stands now, I recently had two bouts of non-severe illness back-to-back. But I won't get my money's worth unless I'm suddenly struck with at least two antibiotic-worthy infections, a dizzying case of prolonged altitude sickness and more than one brush with cholera over the next few months
About the author
Sinead Mulhern is a Canadian journalist who writes about health, fitness, travel and personal finance. A former Torontonian, she is now based in Medellin, Colombia where she freelances for Canadian publications while travelling.