The Dough Report Year in Review: Favourite Blog Posts of 2014
By: Lucy Zemljic on

December 31, 2014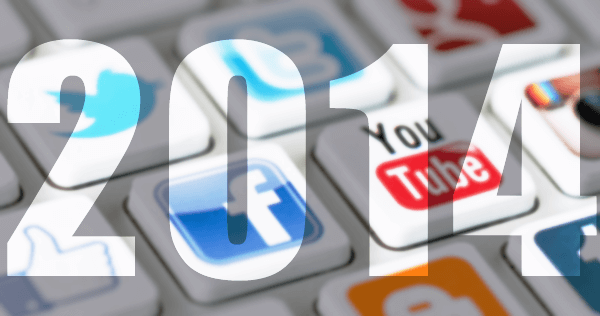 2015 is almost here! And as December comes to a close, it's a great time to reflect on the past year. 2014 has seen its fair share of economic ups and downs, and through it all LowestRates.ca has been keeping readers up to speed on hot-button personal finance issues.
So, in the spirit of reflection, we'd like to take a look back at some of our favourite (and most useful) blog posts of 2014.
Last year, we introduced our Student Money Saving Guide to rave reviews. This year, we gave it a brand new look, updated and refreshed info, and sent it out into Cyberspace for round 2.
The verdict? With more than 800 Facebook likes, a hundred tweets, and a feature in the Western Gazette, we'd say our Student Guide got more than a passing grade. Go check it out for yourself!

Love Halloween? You're not alone! Our Spooky Season Savings series was a hit, so we couldn't pass up featuring it in our year-end countdown.
In part 1 of our series, get the scoop on Halloween costume savings, decorate your home on a dime in 
part 2
, and in 
part 3
, let the ghoul times roll at your Halloween party-on-a-budget!

Winter heating bills already burning a hole in your wallet? There's still a few months of chilly weather ahead, but don't start building a fire pit in your living room just yet – with these six money-saving tips, you can keep your utility bills in check all the way 'til Spring.

Looking to save money on the go, but don't know where to start? We've got you covered – our Saving With Your Smartphone series takes readers through the best coupon-clipping,
grocery-grabbing
, and
deal-finding apps
on the market. Just tap, swipe, and save!

Whether it's snowing, raining, or sunny outside, there's never a wrong time to brush up on home maintenance. We received some good reader feedback for our fall home maintenance piece, and are happy to feature it on our 2014 countdown list. Take a look at the top 10 things you should do to get your home ready for fall.

Confused by all those little lights on your dashboard? Not to worry – we've got a quiz to help you with that.
Back in September, we tested your dashboard fluency with an interactive dashboard warning symbols quiz. If you missed it the first time around, go ahead and check out the Dashboard Confessional now! Afterwards, don't forget to 
follow up with quiz #2.

Lifestyles of the rich and famous are a never-ending source of intrigue, and our readers proved the point when they perused our Toronto penthouse post.
But the truth is, it's not all garden parties and yachts – the ridiculously wealthy sometimes contend with mortgages, too. So how much is a $33 million penthouse mortgage? Read the post to find out!

The LowestRates.ca team has gained plenty of financial wisdom over the years, and some of the most important lessons we've learned from our parents. We're also quite the multicultural bunch, so many of our moms and dads hail from all corners of the globe. From saving to spending, and everything in between, take a look at our immigrant parents' pearls of financial wisdom.

Have a holiday spending hangover? Put down the eggnog and reach for the classics – classic literature, that is.
We believe that there's plenty of financial wisdom to be found in the pages of classic lit, and our readers think so, too. So get ready to brush up on your Shakespeare and Fitzgerald and take a look at these financial lessons from literature!  

How can something with the word "harmonized" in it be so annoying? Well, as it turns out, it's not hard to get blindsided by the good old Harmonized Sales Tax (better known as the HST). To make sure the HST doesn't sneak up on you in 2015, check out these 7 scenarios where the HST could leave you blindsided.

That's it for our year-end Dough Report roundup! Whether you're a regular visitor or a first-time reader, we hope you found our posts helpful in saving money and getting ahead.
From all of us, have a safe and happy New Year!