I got the Scotiabank SCENE Visa and was surprised how quickly it got me free movies
By: Nicole Ballantyne-Choo on

December 7, 2018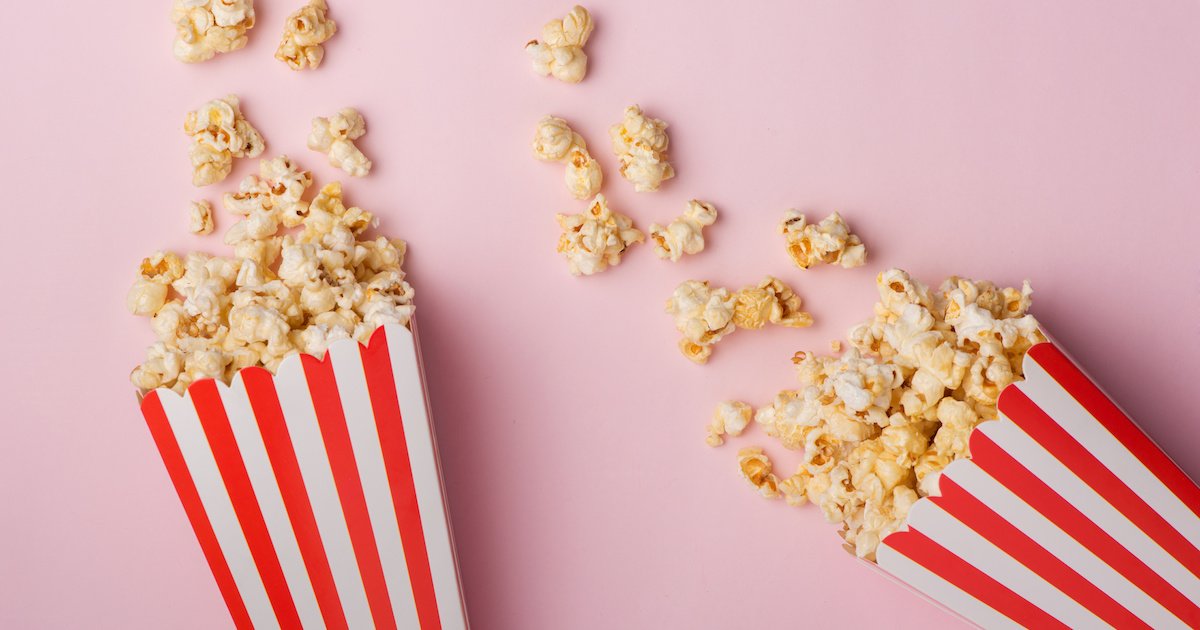 I've had the same credit card since I was 17 (I'm now 27).
That's why this September, I decided it was time to add another one to my wallet — a decision I didn't take lightly, because I don't like to spend like a Kardashian. Two things convinced me it was time to get a new card, however — first was our editor's decision to get a second credit card earlier this year, which showed me how using a card smartly can get you rewards. Second, my job at LowestRates.ca constantly has me exposed to a bunch of credit cards that offer perks and rewards. I was intrigued to know just how much money I could get back, or how much in rewards I could collect.
When it comes to choosing a credit card, there's no shortage of options, and more specifically, there are no shortage of cards that offer rewards in return for spending money. Since I already own the President's Choice MasterCard, I'm thankfully covered for groceries, and while many people opt for getting a cash-back card or one that offers travel rewards, I decided my reward of choice had to be movies.
Why? Going to the movies is one of my favourite things to do, but going to the movies is also expensive — a general admission ticket costs you $14.75, while a 3D, IMAX or UltraAVX (assigned seating is a lifesaver), can cost as much as $20. Add on popcorn and a drink? A movie date can easily cost $40.
Once I had movies in mind, I looked into the Scotiabank SCENE Visa (to be fair, there's not really much choice in the "earn free movies with your credit card" category). It had a really good intro offer — 2,000 bonus SCENE points with your first $500 in everyday purchases in the first three months, which is the equivalent of two free movie tickets. After that, I would get one SCENE point for every $1 spent on everyday purchases, and five points for ever $1 spent at Cineplex or on cineplex.com. What really secured my decision was that this card has no annual fee.
Step one: applying for the card
And now, the time had come. Shameless plug, I applied for the credit card on LowestRates.ca. Applying for the credit card on the website was easy, and I was approved quickly. I'd say my only frustration in the process of getting the card was actually getting the physical card in my hands. Once my card was ready, Scotiabank called me and said they couldn't mail the card and I would have to go to a specific location that had my card. The closest branch to my home is one of the Mississauga locations, but working in Toronto, their weekday hours didn't work with my schedule, and I kept forgetting to go on the weekends because, well, Netflix.
After a few weeks, I finally got the card and my heart fluttered — it was time to start shopping.
With my shiny new card, I knew I had to set some rules before spending. After all, up until that moment, I only had one credit card and was very diligent about paying the full amount on time, if not early. The last thing I wanted was to get confused over which credit card I used more often or forget to make a payment on one.
Step two: setting a budget
I quickly set up some rules. Since the introductory offer for the card was to spend at least $500 in the first three months, I basically decided to only use the Scotia SCENE Visa for the first month I had it. Basically, I couldn't switch between the two cards except for one situation: I still used my PC MasterCard for groceries because free groceries is always a good idea. Another rule I had was to check my statement at the end of every week to make sure I had enough money to pay it off and that I didn't go overboard on unnecessary purchases such as Uber Eats.
In late September and in October I was pretty careful with my spending. I used my credit card pretty much just for dinner out with friends, new clothes for the season, parking at Kipling Station for my daily commute and coffee. At this time, even with my conscientious spending, I had already spent $500 and received the 2,000 SCENE points — which meant I got two free movie tickets.
Step three: cashing in on my movies
Then, November hit. #YOLO. My friend and I decided to book a last minute trip to New York. With more free movies in mind, I offered to buy our plane tickets on my card and reap the rewards. Thanks to the plane tickets on top of my usual dinner, clothes, and parking purchases, I instantly got another 2,000+ SCENE points.
It's now the end of November and I have accumulated five free movie tickets. I've already seen Bohemian Rhapsody (my review: this was one of the best movies I've ever seen), got a poutine and a drink for myself, and a chicken sandwich for my boyfriend — ultimately saving us $50!
It's November 30th and I just checked my credit card statement. To my surprise, I already have another 1,000 points, or one free movie, waiting to be redeemed. Luckily, I've already created my lineup of must-see movies in 2019: The live-action version of The Lion King, Tim Burton's Dumbo and Toy Story 4 (I swear I'm 27). And they'll all be paid for with sweet, sweet SCENE points.
So, my final verdict on the card? Get it (unless movies aren't your thing). I was pleasantly surprised with how quickly this thing gets me free movies.