Here are five of the coolest credit card perks
By: Barry Choi on

February 26, 2020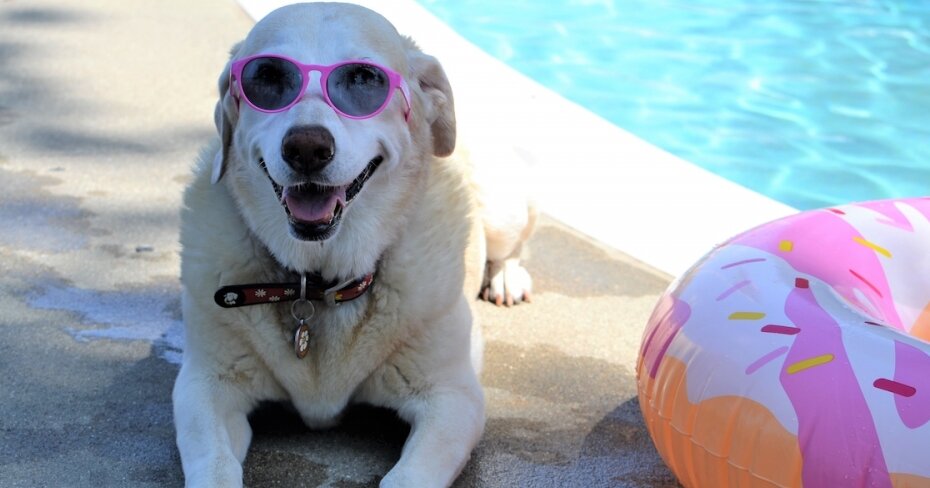 The most common things people look for when it comes to credit card benefits are travel insurance, purchase protection and extended warranty. But there are no shortage of perks credit card companies are willing to offer. Benefits you'll find on cards include perks like roadside assistance, no foreign transaction fees, mobile device insurance and lounge access. 
A lot of these can be found on multiple credit cards. But there are some unique benefits out there that can really make sure your card stands out above the rest. 
Of course, it would take you a long time to research all the different perks out there to see what's available. Fortunately, we've done all the work for you. 
These are the five coolest credit card benefits that you need to know about.
American Express Invites
All American Express credit cards
Everyone has heard of American Express, but what you may not realize is that the best benefit you get is American Express Invites and it's available to all cardholders. What's American Express Invites? It gives you front-of-the-line access to concerts, performances, restaurants and events. In addition, you'll get special offers and experiences throughout the year, as well as exclusive access to lounges at select concert venues.
Some recent American Express Invites include presale tickets to Jann Arden, Guns N' Roses, Justin Bieber, Disturbed, Bon Jovi, Alicia Keys and Osheaga. There was also access to Russell Peters, Jurassic World Live, Bill Maher, Van Gogh Immersive Art Experience, WWE Road to WrestleMania SuperShow, Come From Away and more for those who were looking for performances and productions.
NEXUS Rebate
CIBC Aventura Gold Visa, Infinite and Infinite Privilege cards
If you've ever been stuck in a long lineup for security or U.S. customs at the airport, you've surely looked at the quick-moving NEXUS line and wondered how you can get in on that. NEXUS is available to most Canadians and it's worth applying for even if you don't travel to the U.S. on a regular basis, since you get access to quicker security lines when you depart and separate custom lines when you return home.
The fee for your NEXUS application is $50 and, if approved, lasts five years. You can get that fee rebated every four years as long as you pay for it with a CIBC Aventura Gold Visa or CIBC Aventura Visa Infinite Card. If you have the CIBC Aventura Visa Infinite Privilege Card, you're entitled to two NEXUS rebates every four years, which is great if, say, you and a partner file two different applications and charge them to the same card. Even if your NEXUS application isn't approved, you'll still be entitled to the rebate (hopefully your application does go through so you can fly through those lines).
Annual Free Night Award
Marriott Bonvoy American Express Card
If you love to stay at hotels when you travel, then having the Marriott Bonvoy American Express Card makes the most sense, since you can earn extra points at more than 7,000 properties in more than 115 countries. Although this credit card comes with an annual fee of $120, you get an annual free night award after your anniversary each year, which can be quite valuable.
How valuable are we talking? Well, it's impossible to put an exact price on this perk, since the nightly room rate changes depending on the season and hotel that you're staying at, but consider the following. The certificate is good for a room with a value of up to 35,000 Marriott Bonvoy points and there are no blackout dates. That's enough points to redeem one free night at a category 4 hotel during standard or off-peak dates. Depending on where you're staying, that hotel could easily have a value of more than $350.
Annual World Elite Round-trip Companion Voucher
WestJet RBC World Elite Mastercard
Even if you fly WestJet just once a year, getting the WestJet RBC World Elite Mastercard is worth it because you get a sign-up bonus of $250 WestJet Dollars, your first checked bag free and an annual round-trip companion voucher.
The companion voucher is incredibly valuable because if your guest is travelling with you, the primary cardholder, on the same itinerary, they'll pay just $99 plus taxes, fees and other ATC charges if flying to Canada or the continental U.S. If you're flying to Mexico, Central America, the Caribbean or Hawaii, the companion voucher will cost $299, while all other destinations would cost $399 when using the voucher. However, as of April 1, 2020, the $99 voucher will increase in price to $119. And travel to Mexico, Central America, the Caribbean and Hawaii will be moved to the $399 voucher, eliminating the $299 voucher altogether.
Unlimited Wi-Fi through Boingo
HSBC World Elite Mastercard
One of the biggest issues for travellers is getting affordable cell phone data. Although there are plenty of options available out there, it may require you to change SIM cards or to constantly buy additional data. One solution is to use an unlimited Boingo Wi-Fi plan that comes free with the HSBC World Elite Mastercard.
Since this isn't a data plan, you'll only have a connection when there's a hotspot available. The good news is that with Boingo, you get access to more than one million hotspots worldwide. In other words, you'll likely be able to find a hotspot close to wherever you are via the Boingo app. Some of the most common hotspot locations include airports, transportation hubs, malls and concert venues.
And there you have it. These five credit card perks are pretty cool and can be the difference-maker when you're ready to apply for a new card. It's always worth researching to see what unique benefits are available out there so you can get the most out of your credit cards.