Young Money: This personal trainer left Edmonton to start a new business in Canada's fitness mecca
By: Vin Heney on

March 20, 2017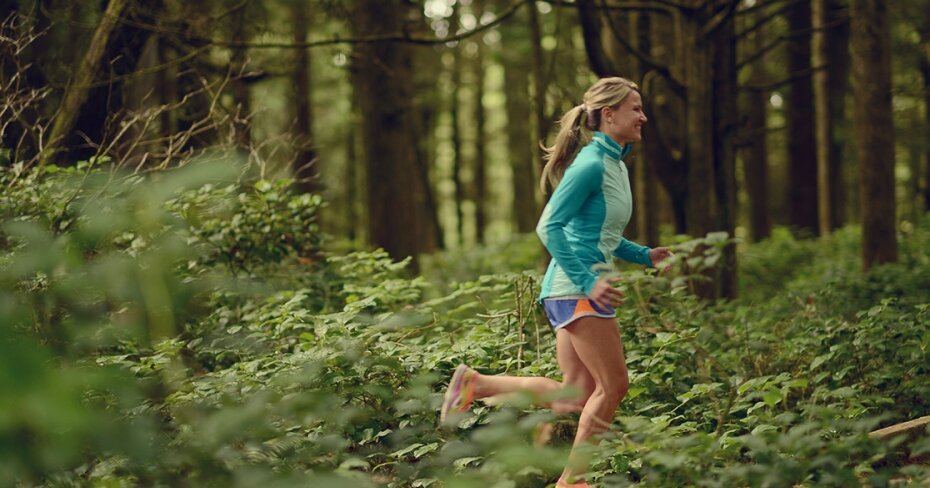 Name: Rochelle Marasa
Age: 34
Where: Vancouver
What she does: personal trainer, running coach, founder of Little Rock Fitness
Young Money is our ongoing series chronicling young Canadians and the lessons they learned making big financial decisions. Read more stories here.
For many young Canadians, the thought of moving to Vancouver — one of Canada's least affordable cities — would be a daunting prospect.
For Rochelle, it was an opportunity.
After 13 years in Edmonton — during which she began her career in fitness, first as a sales manager, later as a self-employed personal trainer — Rochelle and her husband had a chance to move to Vancouver after a job offer. They seized it.
We chatted with Rochelle about building a life in Edmonton, the life-changing decision to start her own company, and her bold move to the west coast.
Finding herself in fitness
The low cost of living in Edmonton meant that when Rochelle moved to the city in 2003, she was able to afford the pursuit of a passion career.
A lifelong running enthusiast, she gravitated towards fitness, and soon found herself working as a sales manager at Spa Lady, a women's only fitness chain based in Edmonton and Calgary. Rochelle quickly made a name for herself in the company, but after four years, was ready for change.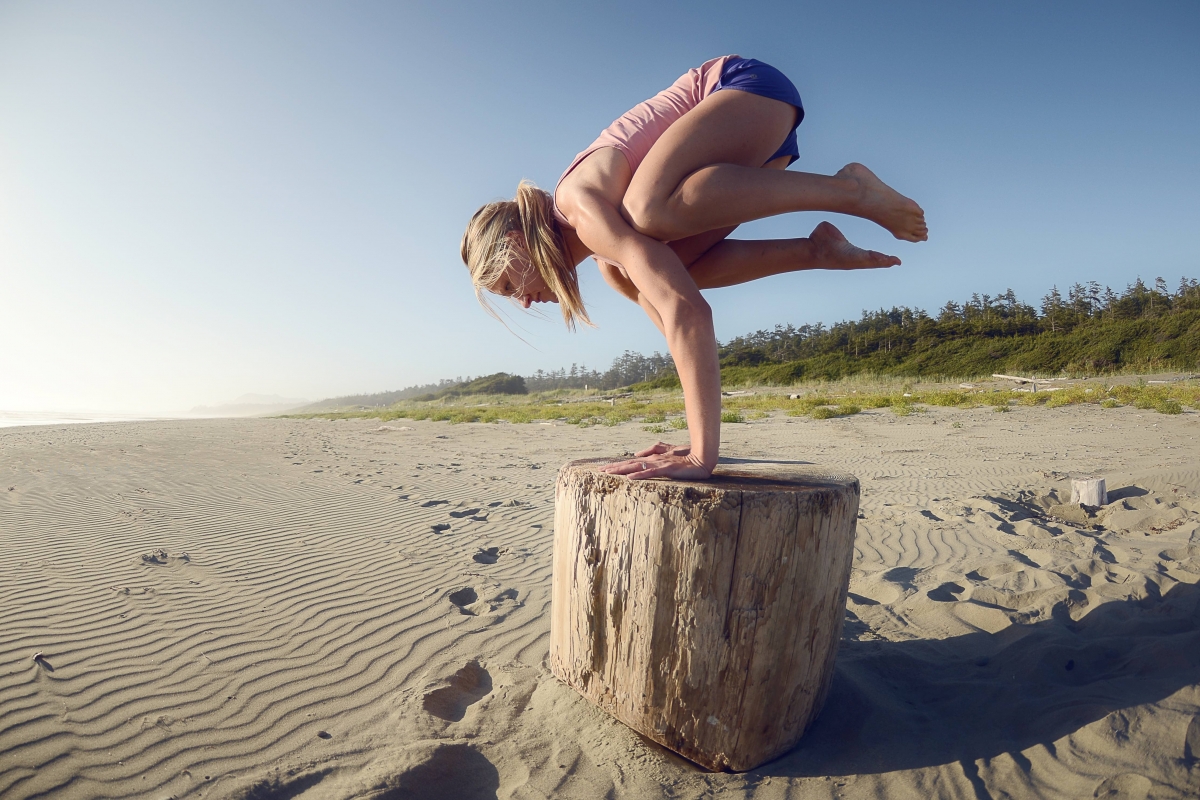 "I wasn't really happy in my own skin for the last two years of working at the gym. I loved my bosses but I wasn't feeling fulfilled selling gym memberships."
She decided to take a year off and reassess her priorities. She travelled, attended bible college, and came back with a renewed sense of purpose.
"After that, I knew more than ever that it wasn't for me," she says "I had my own vision. I wanted to make my life more impactful. It was about working with people who'd been struggling for years, whether it be weight loss or running their first race — things they were terrified of, and I've been terrified of all of these things. So I started working one-on-one with clients and saw it come to life."
Building a life in Edmonton
Rochelle admits to not loving Edmonton at first: "For the first six years, I didn't really get out. I was in a relationship and we just went out to eat."
But all that changed when she left her job and started Little Rock Fitness, a personal training and running company.
"That's when I discovered the River Valley," she says "I got involved in groups like fast tracks and running communities, and that opened up doors to other events and races where I met more people. I started to make real relationships and friendships, and it started to turn into home."
I'm trying to be a little different, a little unique
In addition to tapping into Edmonton's social communities, Rochelle discovered the city's supportive business community.
"I think Edmonton's a great city for professionals. People want to help each other out. YEG Fitness magazine would always have networking events where they would bring the industry together for a meet and greet and to see how we could work together."
The community support, plus Rochelle's passion for training, meant that it didn't take long before things took off: "My schedule was full within three months and I ended up hiring contractors to take on clients," she says. "It became successful to the point where I stopped marketing altogether."
Lessons in starting up
As with any career change, there are financial uncertainties. Having an emergency fund is one way Rochelle prepared for the transition from a steady paycheque to unpredictable income.  
"I've always been a saver, so I saved money before I started my business," she says."I was able to have that little cushion of support for three months, and it just kind of worked out in my favour."
And, of course, she had to deal with the world of the unexpected costs and hurdles that await any aspiring business owner.
"Going into business, you don't just start," she says "There are so many fees in becoming a proprietor, and becoming incorporated, trademarks. There are all these hidden fees, so when people are starting out you want to have a loan or a safety cushion."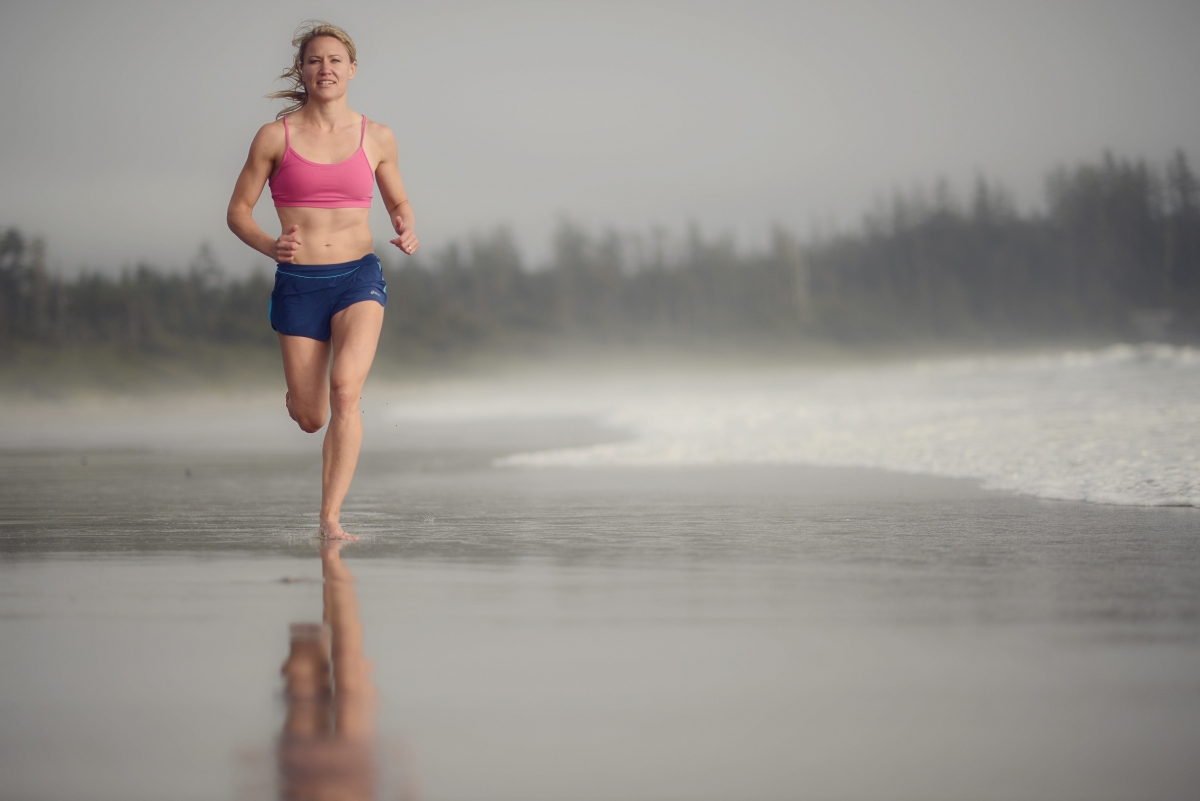 The move to Vancouver
Rochelle's husband — originally from neighbouring Surrey, B.C. — was offered a job in 2015. Since they'd long dreamed of living in Vancouver, they decided to take the leap.
"A lot of people want to move to Vancouver because it's a desirable place; the ocean, the trees, the crazy hikes you can go on — which is totally our lifestyle," she says. "We've always talked about going, then all of a sudden a job came up."
Leaving behind their life in Edmonton was difficult, but Rochelle passed her clients on to a personal trainer friend, and they made the more than 1,000 kilometre move. Luckily, they were able to transition into a family member's vacant condo, which meant saving a few months rent and buying some time to get established.
"I know a lot of people move here, and they're like 'now what?' But we were able to have that door open for us; we were able to live for a couple months without having to worry, and he had a job to transfer into. So there was income coming in."
It's a saturated market in Vancouver
As for her business, finding clients wasn't as easy in Vancouver as it was in Edmonton.
"It's a saturated market in Vancouver," she says "There are a lot of personal trainers, and in Edmonton I kind of stood out from the crowd because I was the only one who really talked about cardio and endurance."
Even just the cost of renting training space — $200 per year in Edmonton versus $685 per month in Vancouver — means it's a tougher market to thrive in. But Rochelle, an eternal optimist, is already seeing all of the ways her company can grow in her new city.
"Even with Vancouver being a little harder than what I thought in terms of getting people to trust you, it's allowed me to grow it in a new direction," she says.
Rochelle has been moving into a more niche space in an effort to grow her business: group and corporate fitness.
"It's an exciting time," she says "It's like 'how I can set up group fitness classes and get into corporate fitness?' Now I'm trying to be a little different, a little unique. And there are a lot of active, healthy people — very conducive to biking, running, and our lifestyle. So I like being in this position where I can just kind of dream for a higher level now."
Or, as the Little Rock Fitness slogan goes: the best is yet to come.