What to do if your awesome credit card rewards are scaled back
By: Dominic Licorish on

April 11, 2017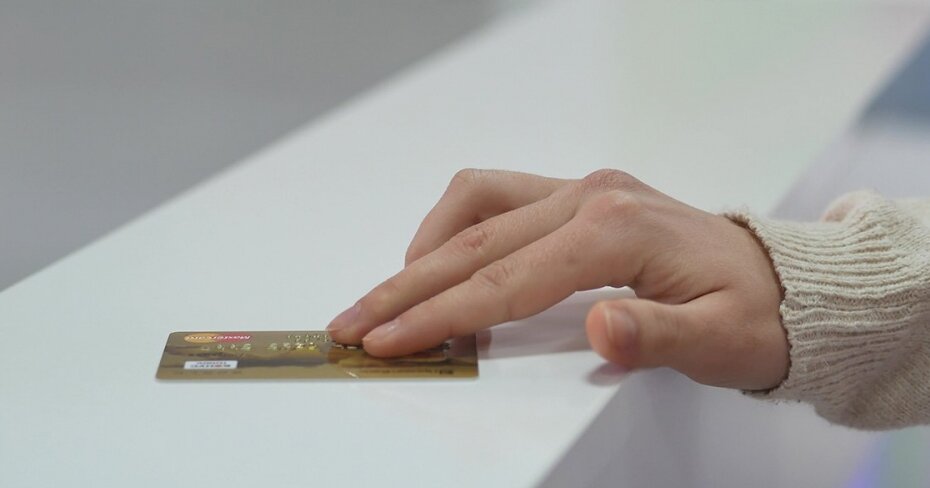 Rewards credit cards are one of the best ways to spend smart. Lenders can make changes to products at any time, however, meaning that your awesome rewards credit card could suddenly become a lot less awesome.
Here's what to do if that happens.
I'm always spending money anyway, so getting some of that cash back for free seems like a smart deal. Since I'm allergic to fees, I've been banking with PC Financial and using their MasterCard. It gives me 10 points per dollar spent on all purchases with a bonus rate of 20 points per dollar when booking through PC travel. This works out to a roughly 1% cash back reward, which isn't bad for a starter card, but far from an industry-leading offer.
So, I started comparing rewards cards and found the Tangerine Money Back Credit Card. At first glance, this looked like the best choice for me. It offers 2% back on purchases made in up to three spending categories and offers 1% everywhere else. It sounded great. I could basically double my free money by choosing my main spending categories and for everything else I'd still be making the same amount. I was pretty much ready to apply, but then they went and announced a few little changes to the card that had me reconsidering my options.
From April 29 forward, purchases that don't fall in your 2% categories will only net you 0.5% instead of 1%. On top of this, while there's still no fee to have the card, the fees for cash advances, balance transfers, foreign conversions, and going over limit have all gotten a little higher.
This isn't the first time a credit card company has scaled back its reward program and it won't be the last. My editor told me that this happened to him a few years ago with his MBNA Smart Cash Platinum Plus card. Not only did they put a cap on how much money is eligible for the rewards, they reduced the regular 3% cash back on gas and groceries to 2%. This meant that even if you maximized your spending on the card every month, there'd be a set limit to how much cash back you could earn.
Why would a credit card company reduce their rewards?
It sounds like a terrible business decision, right?. Why make a great product worse? The answer, as usual, is money. Giving cash back cuts into the bottom line, and sometimes it makes sense to sacrifice some profit to build a solid reputation for the product.
Other times, a great card offered by a small company will start to compete with the stuff offered by the big banks, so instead of increasing the rewards on their cards, they'll just buy the smaller company and soon enough you'll start to see that brand's offers start to become a little less competitive. It's no coincidence that before the MBNA Smart Cash cut, TD bought MBNA.
Credit cards don't deserve your loyalty, so shop around
Most people (myself included) don't really read over all those terms and conditions before signing up for a credit card. Luckily there's never going to be a stipulation that once you sign up for a card that you have to keep it for the rest of your life. If there's a better card out there, make the switch. As my editor told said, "Whatever card has the best rewards, I'll jump to it."
It's that simple. If you're not happy with your product, find a better one.
If you've been a loyal and responsible credit user, your lender will likely be open to negotiating some of the terms of your card. You could ask for a lower interest rate, waived fees, or a higher limit. Unfortunately, rewards programs are a bit harder to negotiate, but if your lender offers a tiered program, you could ask for a bump up to a higher tier. Otherwise, start comparing different programs.
That card might still be worth keeping though
If you've found yourself a new card to switch to, congratulations! But before you get all chop chop with your old card, remember a couple of things. A card with a long history will have a positive effect on your credit score, as does having more credit. That card may not be your go to anymore but you could still make good use of it.
In my case, that Tangerine card could still work. Relatively speaking, I don't spend a whole lot of money every month on my card. Even when I put every possible expense I have on it, my balance only comes out to about $1,000 every month. The majority of those purchases will easily fit into two of the 2% money back categories, meaning I'll still increase my cash back amount compared to now. And if I keep my PC card, I can take advantage of its 1% to earn more on purchases outside of my 2% categories. Unless I start looking at premium cards (which I definitely don't qualify for), this still looks like my best option.
After looking at what's out there, you might decide that sticking with your scaled-back card is best for you. That's perfectly fine. Great actually, because now instead of just using a card because it's the one you have, you can rest easy knowing that it's actually the right one for you.