How to get credit card sign-up bonuses without wrecking your credit score
By: John Shmuel on

February 22, 2017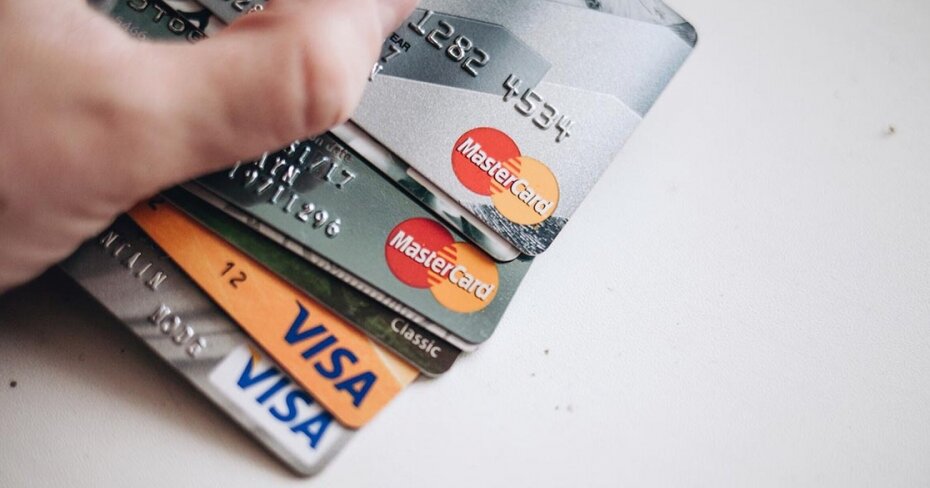 It's a great time to sign up for a credit card as a consumer.
Slow down, this isn't a sales pitch. It's acknowledging that more than ever, credit card companies are rushing to offer consumers a lot of incentives to use their cards. Sign-up bonuses for cards are bigger and better than they've ever been.
In the credit card community (there's a such a thing, trust me), you'll find no shortage of blogs talking about how to make the best use of all the sign-up bonuses out there. Doing a little research means you can get credit card companies paying you hundreds if not thousands of dollars every year to spend on things like travel, groceries and fuel.
A card like the BMO World Elite Mastercard, for example, gives you the equivalent of $200 in travel spending if you sign up. Other cards like the Scotiabank Gold American Express Card and the Starwood Preferred Guest Credit Card from American Express offer similar bonuses worth some $200.
But hold on a moment. Before you rush to sign up for a slew of credit cards for extra cash, be warned: signing up for too many and too fast can damage your credit score. Also, because many of the bonuses require you to spend a minimum amount in a three-month period, you may find yourself spending more than the bonuses are often worth.
Below, we take a look at how you can take advantage of sign-up bonuses — without cratering your credit score in the process.
Spread out your applications
Every time you apply for a credit, a credit agency like Transunion or Equifax is sent the data. Applying for a credit card is known as a "hard inquiry" in the credit score world.
Hard inquiries have the potential to impact your credit score if there are too many all at once, according to Transunion. Unfortunately, because of some of the mysticism about how exactly credit scores are calculated, you're not going to get much beyond "don't apply for too many too quickly."
What we do know is that a hard inquiry stays on your credit report for at least 12 months. And anytime you get declined for a credit card, that's an automatic hit to your credit score.
Understand how much you need to spend to get the bonus
As mentioned above, most bonus offers come with a minimum that you need to spend on your card over three months to get the bonus.
A card like the American Express Gold Rewards, for instance, nets you 25,000 bonus points, which is worth a $250 travel credit or you can trade it in for 25,000 Aeroplan points. But that's only if you spend $1,500 in a 90-day period.
If you were going to spend that money anyway, it's a great deal. Otherwise, you're actually spending more money than you're getting back with the bonus.
Watch out for annual fees
Here's where opening up a bunch of credit cards for the sign-up bonus hits a snag. Many of these cards come with annual fees. And while credit card companies often waive the fee for the first year — or point out the sign-up bonus more than covers it — after the 12 months are up, your free ride is over.
A card such as the The Platinum Card from American Express nets you a sign-up bonus worth $500, but it comes with a hefty annual fee of $699.
If you're travelling frequently and spending on the card, then what you make back can cover the hefty fee. But if not, you're stuck with a really expensive paperweight.
A good rule of thumb from Brian Kelly, of The Points Guy blog, is that when you sign up for a card, look at how much value it's going to have for you once you have to pay the annual fee. Some cards offer perks like private airport lounges that more than cover the $150 fee you'll pay.
And don't think about signing up and cancelling your cards
Signing up for a card and then cancelling is known as "churning" in the credit card world.
But cancelling cards can actually dent your credit score. In addition to hard inquiries, credit agencies look at how much debt you're carrying in relation to how much credit you have.
Cancelling a credit card, provided you have a balance on another card, will actually worsen your debt-to-credit ratio — and the credit agencies take notice.
Moderation is key
Knowing all that you know above, you should have a guideline on how to collect sign-up bonuses without wrecking your budget in the process. Don't sign up for too many cards at once. If you get a sign-up bonus offer for a card that has no annual fee, jump on it. And never cancel your credit cards if you can help it.
Stick to those rules and enjoy your free cash and perks every year — without cratering your credit score.