November 23
5 stars amazing
5 stars amazing
Chris Companion
November 15
Excellent
Very happy to communicate with you
Muksitur Choudhury
November 12
Easy, simple and saves you money
Easy, simple and saved money - what more could you ask for?
Mark
November 11
Take a time and understand the situation
You took enough time to discuss the situation and made it best possible way
Suryakant Patel
November 11
Thank you I find out a little bit…
Thank you I find out a little bit cheaper rate
Someone in Canada
November 11
process was easy and professional
The process was easy and professional
James Robichaud
November 8
Everyone is great
Everyone is great. They got back as soon as I made the request. They did all to ...
customer
November 7
Super fast and helpful service from a…
Super fast and helpful service from a great broker
VAN LE
November 6
They were able to give me great service…
They were able to give me great service fairly quickly
Matthew DeWitt
November 5
Quick and easy results too save money
Quick and easy results too save money
John
November 4
Very helpful!!
Very helpful!!
Skylar Roberge
November 4
Excellent
Fast and efficient
JeanMarc Marchand
November 3
LowestRates.ca ROCKS
quick, easy and best of all saves people money I have referred at least a dozen ...
Rich Simo
November 1
The young man was very courteous and…
The young man was very courteous and professional. We didn't qualify due to low...
Teresa Penning
October 29
Good service by Barrett Sinider
Good service by Barrett Sinider
Kamran Butt
The top advantages of having a Tangerine credit card.
Tangerine is not your typical bank and that's good news for credit card shoppers who need a break from Canada's big banks. With a belief that your money should work as hard as you do, Tangerine offers Canadians a streamlined banking experience and credit cards that boasts some of the most competitive cash back perks on the market. You can view the latest Tangerine credit card options and offers on LowestRates.ca.
Here are the benefits of having a Tangerine credit card.
No fees
Tangerine knows Canadians don't want to waste their money on bank fees, so its reputation is built on eliminating them. That's why Tangerine's daily chequing account is fee-free and you don't have to pay an annual fee on its Money-Back Credit Card.
A mobile-first experience
You can do everything with the Tangerine Mobile Banking app, including pay your credit card bills, move money between accounts, and deposit cheques.
Apple Pay
If you prefer to carry one device and nothing else, you're in luck, because Tangerine's Money Back Credit Card is available through Apple Pay. Just add your card to the Wallet app and make in-store and online credit card payments with your Tangerine credit card.
Worldwide acceptance
Tangerine Mastercard credit cards are accepted worldwide, making it easy for you to use them to make quick payments while you're traveling. Keep in mind that when you make purchases with international currency on your Tangerine credit card, the exchange rate will apply, and you'll be charged a currency conversion fee.
Excellent customer service
Have your credit card questions answered any way you like — via live chat, phone, social media. You can also talk to someone in person at one of Tangerine's cafés, pop-up locations, or kiosks, which you can find located in some of Canada's busiest communities.
Tangerine credit card features
Looking to pick the best Tangerine credit card? Doing a side-by-side comparison of Tangerine credit cards can help you narrow down your choice.
Here are some common features of Tangerine credit cards:
No annual fee: Tangerine no annual fee credit cards allow you to enjoy the convenience and flexibility of going cashless, while saving money.
Cash back rewards: If you're not interested in earning points, Tangerine rewards credit cards come with one of the best cash back benefits. You can personalize your cash back categories to maximize your savings.
Promotional interest rates: If you have an existing credit card balance you want to transfer onto a new credit card, you take advantage of Tangerine's low interest rate credit card promotions for balance transfers. Ask the credit card provider for more information about balance transfer promotions.
How to apply for a Tangerine credit card in Canada
You can easily apply for a Tangerine credit card by simply by completing a Tangerine credit card application online through LowestRates.ca
To complete your online credit card application, you'll need to give the following information:
Your legal name

Your current and previous addresses

Your annual income

Your employment details
The provider will use the information given to pull your personal credit history and review your overall eligibility for the applied Tangerine credit card and credit limit. Please note, a hard credit check can temporarily drop your credit score, but that should bounce back when you don't miss any of your credit card payments.
Once you pass the Tangerine credit card eligibility check, you'll receive your new card in the mail. Follow the Tangerine credit card activation steps and you'll be ready to go.
About Tangerine
Tangerine was originally founded as ING Direct Canada in 1997. After being acquired by Scotiabank in 2012, the 'Tangerine' brand was announced in 2013 and was rolled out in April 2014. With no physical bank branches and a focus on low-fee, mobile-first banking technology, Tangerine is far from a traditional bank, much to consumers' satisfaction – nearly two million Canadians now bank with Tangerine.
Tangerine is a CDIC member in its own right. Eligible deposits of up to $100,000 per category are protected separately from deposits at Scotiabank.
Tangerine is in the Mastercard credit card network. Tangerine currently does not offer any Tangerine Amex credit cards or Tangerine Visa credit cards. Please visit the Tangerine credit card site for more information. Additionally, Tangerine also offers a no-fee chequing account, a cash back credit card, high-interest savings accounts, mortgages, among other products.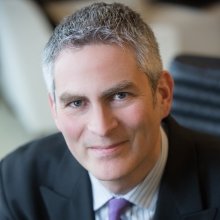 Joel Kranc
About the Author
Joel Kranc is an award-winning writer, author and journalist. Most of his experience lies within the institutional investment and financial services space. He also covers a variety of business topics for publications in North America and the UK.