Compare the best current mortgage rates in Winnipeg for free.
On average, Canadians save thousands of dollars per year by comparing rates with us.
Compare rates from Canada's top banks and brokers

27,405 Canadians
have compared rates and saved money over the last 24 hours
August 31
very quick and reliable rates
very quick and reliable rates
Tracie N
August 15
Don't hesitate to move your policy
My rates went up again with my current insurance even though I have barely drive...
IGADS
August 12
I can't believe how quickly I am…
I can't believe how quickly I am getting email responses. Very happy with this...
Carol
July 25
Awesome 👍😎
Awesome 👍😎
Joshua Leong
July 1
excellent service
excellent service
An Luu
June 22
Highly recommended
Excellent customer service. Was very patient and answer my customers toughly. Fo...
Karan Parmar
June 11
Very nice broker
Very nice broker. Good service. Found a great deal.
Meredith Berggren
June 5
Awesome work
wow what an awesome rep. He did up everything, extremely fast and was very under...
Delroy Paul
May 26
Quick service
Quick service, good price
dl
May 22
Imad Harrouk was great !
Imad Harrouk was great ! intelligent well spoken professional polite a perso...
james bannon
May 20
Excellent !!! Very competitive rates !!
Excellent customer services also they have very competitive rates !!
Eliza Gallant
May 18
I was treated fairly and walked through…
I was treated fairly and walked through my purchase.I enjoyed the agent was exce...
paul neville
May 14
Highly recommend
Great experience, simple to use and they gave me a lot of options at prices that...
Chandra Wilson
May 13
Amazing service
Amazing service, Sonia is patient and helpful. Can not complain. I am happy with...
Miroslav Adalbert Elias
May 11
Easy
Easy, clear and fast. Very effective.
Rene Izquierdo de la Cruz
May 6
Sonia was very helpful and nice…
Sonia was very helpful and nice throughout the whole process. She got me the bes...
Ali Al-Rubayee
January 27
Professional and friendly.
Professional and friendly.
Grzegorz Zielinski
August 16
We couldn't be happier with the…
We couldn't be happier with the results. It saved me both time and money. You w...
Matthew
August 15
I think there are some rooms for…
I think there are some rooms for improvement
Viswanathan Subban
How comparing
mortgage

quotes works. Hint: it's free!
Share
First, choose whether you're buying a new home, refinancing or renewing, and fill in a few details. It only takes 3 minutes, and it's 100% confidential.
Compare
Next, we'll show you quotes from 75+ Canadian banks and brokers. It's free, with no commitment.
Save
When you find the best quote, secure your Winnipeg mortgage rate by talking to a licensed broker or agent.
Compare mortgage rates in Winnipeg.
With over 700,000 residents, Winnipeg is home to more than half of Manitoba's population. Borrowers in Winnipeg continue to enjoy extremely low mortgage rates. Banks and brokers in the city are competing hard for new business right now, which puts homebuyers in the driver's seat when they're shopping for a loan. Remember, you can see all the lowest mortgage rates in Winnipeg right here at LowestRates.ca.
Variable Rates
As low as
1.10%
Fixed Rates
As low as
1.69%
Cha-ching!

Our rates are always lower than the posted bank rates.
Current lowest posted bank rate
2.44%
Conventional vs. high-ratio mortgages: which is cheaper?
If you're new to the world of mortgages, you're probably unaware that there are two different types: high-ratio and conventional mortgages.
A high-ratio mortgage is when the down payment is less than 20% of the purchase price. As a result, you have to buy mortgage default insurance. In Canada, there are three mortgage default insurance providers: the Canada Mortgage and Housing Corporation (CMHC), Canada Guaranty, and Sagen (formerly known as Genworth Canada).
A conventional mortgage is when the down payment is 20% or more of the purchase price. On a home that costs $350,000, that means your down payment is at least $70,000.
While mortgage interest rates in Winnipeg are usually lower when you get a high-ratio mortgage, the total costs including interest will often be higher because you're also required to purchase mortgage default insurance. Of course, you'll pay less interest if you get the best mortgage rates in Winnipeg.
Conventional 5-year fixed mortgage rates vs. high ratio 5-year fixed mortgage rates in Manitoba
| Date | Average Conventional Rate | Average High Ratio Rate |
| --- | --- | --- |
| 09/20 | 2.04% | 1.89% |
| 10/20 | 1.97% | 1.83% |
| 11/20 | 1.83% | 1.72% |
| 12/20 | 1.85% | 1.68% |
| 01/21 | 1.75% | 1.65% |
| 02/21 | 1.71% | 1.49% |
| 03/21 | 2.14% | 1.74% |
| 04/21 | 2.39% | 1.89% |
| 05/21 | 2.39% | 1.89% |
| 06/21 | 2.39% | 1.89% |
| 07/21 | 2.03% | 1.75% |
| 08/21 | 2.07% | 1.77% |
Last Updated: September 1, 2021
Fixed rate vs. variable rate mortgages: which is cheaper?
You should compare mortgage rates in Winnipeg before shopping for a home. That will help give you an idea of what you can afford if you qualify for the lowest mortgage rates in Winnipeg. You'll also need to decide if you want a fixed or a variable rate mortgage.
Fixed mortgage rates in Winnipeg (and in Canada for that matter) don't change during the mortgage term, which is often five years. On the other hand, variable rate mortgage rates will usually change if the Bank of Canada increases or decreases the overnight rate. Typically, the term on a variable rate mortgage is also five years.
Although variable mortgage rates in Winnipeg and across Canada are usually lower than fixed rates, there's been a reversal over the last year. While variable and fixed rates are currently about the same, fixed rates are slightly lower than variable rates.
Here's an overview of the average 5-year mortgage rates in Manitoba (including Winnipeg):
5-year fixed vs. 5-year variable mortgage rates in Manitoba
| Month | Fixed | Variable |
| --- | --- | --- |
| 09/20 | 2.02% | 1.81% |
| 10/20 | 1.96% | 1.77% |
| 11/20 | 1.79% | 1.84% |
| 12/20 | 1.77% | 1.78% |
| 01/21 | 1.75% | 1.62% |
| 02/21 | 1.63% | 1.50% |
| 03/21 | 1.93% | 1.50% |
| 04/21 | 2.15% | 1.50% |
| 05/21 | 2.09% | 1.48% |
| 06/21 | 2.24% | 1.43% |
| 07/21 | 2.39% | 1.24% |
| 08/21 | 1.96% | 1.27% |
Last Updated: September 1, 2021
Factors that affect your Winnipeg mortgage rate
Today, mortgage rates in Winnipeg are quite low. But there are a variety of factors that can affect whether or not you'll be able to qualify for the cheapest mortgage rates in Winnipeg. Read below to find out what lenders are looking for when they calculate your mortgage for a Winnipeg home.
The down payment plays a part in terms of the amount of the mortgage loan for a Winnipeg property. The federal government mandates that all buyers must make a down payment of at least 5% on a home. In some cases, the amount might be higher. Here's a quick rundown of the rules:
For a home that costs less than $500,000, the minimum down payment is 5%
For a home that costs $500,000 to $999,999, the minimum down payment is 5% on the first $500,000 and 10% on the amount above $500,000
For a home that costs $1 million or more, the minimum down payment is 20%
There are also two debt service ratios that the best mortgage lenders in Winnipeg will be looking at when they decide to lend money to you.
Gross debt service (GDS) ratio: This is the percentage of your income that's for housing costs. The GDS includes mortgage payments, property taxes, heating, and condo fees (if applicable) divided by your gross income. Ideally, the GDS should be less than 35%. However, some lenders will allow it to be less than 39%.
Total debt service (TDS) ratio: This is the percentage of your income that's for housing costs as well as debt payments. The TDS includes the GDS plus payments for credit card debt and any outstanding loans. The TDS is divided by your gross income and it should be less than 42%, but some lenders will allow it to be less than 44%.
Credit score: Want the lowest mortgage interest rate in Winnipeg? Then you need a high credit score. This score can be as low as 300 and as high as 900. A low score means you're less likely to make debt payments on time and are a high-risk borrower. A high score means you're more likely to pay your bills on time and you're considered to be low risk. Most lenders require a score of 600 or more before they'll even consider approving you for a mortgage. If you happen to have an excellent score, you could receive one of the best mortgage rates in Winnipeg or in Canada.
Employment and income: To qualify for a mortgage loan in Winnipeg, lenders are going to need information about your employment as well as your income. Specifically, they'll want to know your annual salary, how long you've been working with your current employer, and whether you're a full-time, part-time, or contract employee. If you're self-employed, Winnipeg mortgage companies will usually require notices of assessment showing your taxes have been paid, bank statements that show income and expenses, and recent tax returns.
To clear up any potential confusion, mortgage rates for a house in Winnipeg are also the same for a condo.
Typical mortgage amount in Winnipeg
With the average price of a single-family home in Winnipeg priced around $300,000, the typical mortgage amount will be $240,000 if you make a down payment of 20% (or $60,000). However, the cost of the mortgage will actually be much higher because of the interest you'll need to pay over the amortization period.
If you're unable to make a 20% down payment, you're required to get mortgage default insurance. Typically, the insurance premium is added to the mortgage. As a result, your mortgage will be higher than what you originally expected.
In the event you make a 5% down payment on a $300,000 home, you will have a mortgage of $285,000. But when you add the 4% insurance premium to the mortgage, your total mortgage will be $296,400. That's not including the provincial sales tax (PST) on the insurance premium you're required to pay in Manitoba.
Winnipeg housing market and home prices
"Stable" is probably the defining word when it comes to Winnipeg real estate. Benchmark prices for single-family homes have inched up over the last five years, but gains have been modest compared to other major cities in Canada. As of December 2020, the benchmark price for a single-family home in Winnipeg is $297,700.
Many forecasters, including the CMHC, see Winnipeg home prices edging higher in the next couple of years as a flood of first-time buyers enters the market.
Home sales jumped 44% in December 2020 compared to the year-ago period, according to the Winnipeg Regional Real Estate Board. There were also increases in prices in terms of the types of homes that sold.
The average selling price of a detached home was $342,289 in December 2020, an increase of 8.2%. The average selling price of an attached home rose 1.4% to $284,400. And the average selling price of a condo increased 2.5% to $235,339 in December 2020.
Winnipeg closing costs and land transfer tax
Many homebuyers are surprised to learn there are additional expenses called closing costs when buying a home. Expect to spend an additional 3% to 4% of the purchase price on these.
These are some common closing costs:
Legal expenses
Title insurance
Property valuation fees
Home inspection fees
Legal fees
Home insurance
Good and services tax (GST) if you purchase a new house or condo from a builder
Mortgage default insurance (if applicable)
PST on mortgage default insurance
In Manitoba, there's also a land transfer tax and a $104 registration fee you need to pay to the provincial government that make up part of your closing costs. The tax rate is applied on a sliding scale as follows:
0% on the first $30,000
0.5% on the next $60,000 ($30,001 to $90,000)
1% on the next $60,000 ($90,001 to $150,000)
1.5% on the next $50,000 ($150,001 to $200,000)
2% on anything above $200,000
That means you need to pay a land transfer tax of $3,720 on a $300,000 purchase.
Your questions about Winnipeg mortgages, answered.
What's the difference between a mortgage term and an amortization period?
There's a lot of jargon related to mortgages and it can be confusing. Here's a quick overview of a mortgage term and the amortization period:
The length of the mortgage you get is called the term. The most common term is five years, but it can range from six months to 10 years. When the term is about to end, you have the option to stick with your current lender or find a different lender if you think you can find a better rate. It's common to have a number of mortgages from multiple lenders over your lifetime.
The length of time you have to pay off your mortgage is called the amortization period, which is usually 25 years. It's possible to get a mortgage with an amortization of 15 or 20 years, which will increase your mortgage payment and reduce the amount of interest you pay. You can also get a mortgage that has an amortization of 30 or 35 years, but you have to make a down payment of at least 20%.
What's the difference between an open mortgage vs. a closed mortgage?
When looking at the current mortgage rates, Winnipeg buyers will likely notice there's a significant difference between rates on closed and open mortgages.
Closed mortgages will usually have a lower interest rate. Of course, there's always a catch. In this case, there are restrictions when you have a closed mortgage. There may be restrictions on how many mortgage prepayments you can make every year and the amount you're allowed to prepay. There will also be a large financial penalty if you pay off your mortgage before the term is up. You should review these restrictions before you take on a mortgage.
Open mortgages have higher interest rates, but without the restrictions that come with a closed mortgage. You can make prepayments whenever you want, you aren't restricted to how much of a prepayment you can make, and you can pay off the entire mortgage without having to pay a penalty at any time.
If you're buying a home in Winnipeg, a comparison of mortgage rates will show you how much of a difference there is between rates on open and closed mortgages.
How much does it cost to live in Winnipeg?
Tourism Winnipeg promotes the town as a "bustling cosmopolitan city with plenty of small town charm and a proud Aboriginal heritage." The city is also home to the world class Winnipeg Symphony Orchestra and Canada's oldest ballet company, the Winnipeg Royal Ballet. Residents and visitors alike can also enjoy the many impressive visual arts collections housed in the city.
Winnipeg is also an inexpensive place to live compared to Canada's larger cities. The average price of a home in Winnipeg is less than one third the cost as Vancouver or Toronto. That makes living in Winnipeg quite affordable.
Even the cost of renting in Winnipeg is lower than most cities. The average monthly rent in Winnipeg was $1,107 in 2020, according to the CMHC. That's less than what renters pay every month in Toronto ($1,523), Vancouver ($1,508), Ottawa ($1,358), Calgary ($1,195), and Edmonton ($1,153). However, it's higher than the average monthly rent in Saskatoon ($1,078), Regina ($1,061), Montreal ($891), and Quebec City ($854).
Winnipeggers have it pretty good when it comes to commuting. Only 2.3% of drivers in the city spend 60 minutes or more commuting to work compared to 11.1% of Torontonians and 7.7% of Vancouverites, according to Statistics Canada. Also, annual car insurance rates were much lower for Manitobans in 2020. They paid an average of $1,140 a month compared to $1,528 a month for Ontarians and $1,832 a month for British Columbians.
How much does getting a lower interest rate matter in Winnipeg?
Besides getting the best home mortgage rates, Winnipeg buyers should also look at these when choosing a mortgage:
Prepayment privileges: You're usually allowed to make extra mortgage payments when you have a closed mortgage, but the amount may vary. For instance, you might be allowed to pay up to 10%, 15%, or 20% of the original mortgage amount once a year.
Mortgage penalty: You will have to pay a fee when you break a closed mortgage early. This penalty is often charged when you refinance or switch lenders before the term ends. The penalty can be thousands of dollars depending on when during the term you break the mortgage.
Porting your mortgage: When you sell your home and move to another home, you may be able to take your mortgage with you. This essentially transfers your mortgage from one property to another. Your mortgage payments will be the same, the interest rate won't change, and you can avoid paying a huge mortgage penalty.
Your questions about LowestRates.ca, answered.
How are mortgage rates determined on LowestRates.ca?
LowestRates.ca works to bring you the best mortgage rates from 75+ banks and brokers across Canada, including Winnipeg. We work with our partners to obtain their best deals and offers, and then we let them compete for your business. All you have to do is answer a few questions, and in minutes you'll be provided with today's mortgage rates for Winnipeg. There's no obligation, but you can choose to speak with our broker partner to secure your best rate and see if you're eligible for more savings.
Is it safe to get a mortgage online?
Yes, it's safe — you no longer need to visit a bank branch or mortgage broker's office in person to apply for a mortgage. It's becoming increasingly common for Canadians to apply for mortgages online. LowestRates.ca only works with reputable, trustworthy financial institutions. Your credit score won't be affected and your information is secure. We don't share your information with anyone unless you want to connect with a mortgage broker. We take care of the heavy lifting by comparing the market for you and can connect you with the best mortgage lenders not only in Winnipeg, but across the country.
How do I know I'm getting the lowest rate?
We have a strong selection of lenders on LowestRates.ca including the big banks and many independent providers and we're adding more lenders all the time. This ensures we're always delivering you a competitive rate. Even if you're not ready to commit to anything, you can use our site as a starting point for research (it's totally free, and you're under no obligation).
The better informed you are, the more likely you'll negotiate a better deal for yourself. And, really, that's what we care about the most.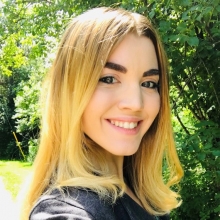 Jessica Vomiero
About the Author
Jessica is the former Associate Editor for LowestRates.ca. Before joining the team, Jessica worked as a National Online Journalist with Globalnews.ca and previously spearheaded the launch of the Business Section at one of Canada's largest technology websites, MobileSyrup.
Mortgage news
Homebuying
When it comes to shopping for mortgages, most homebuyers in Canada tend to take a conservative approach.
Read the Story
Homebuying
It's difficult to track down hard data on the number of Canadians living in tiny homes, RVs, energy-efficient green homes, and off-the-grid log cabins, but there appears to be growing interest in these types of unconventional homes.
Read the Story
Read More Like This